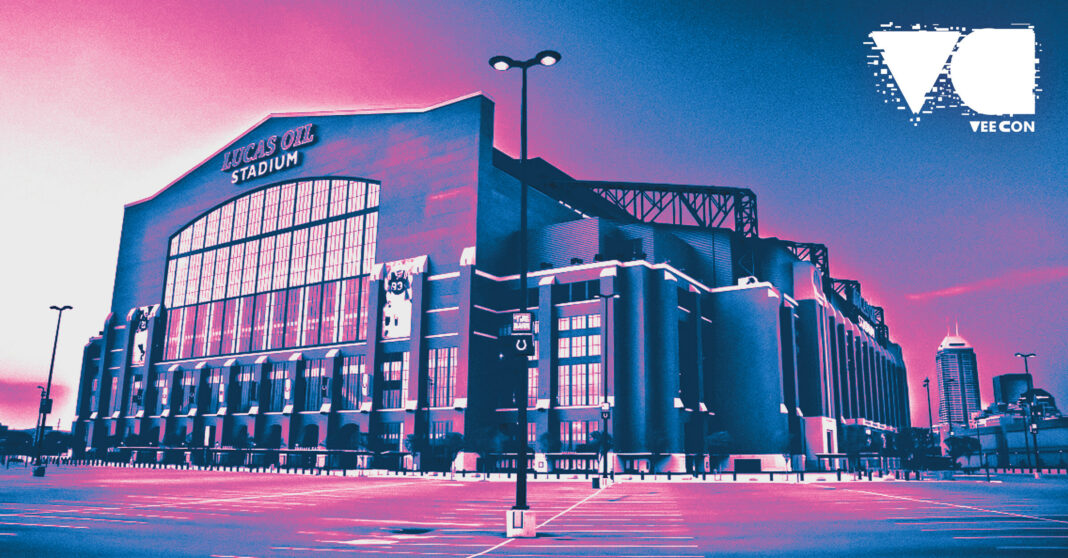 Last week, Gary Vaynerchuk announced the latest lineup of speakers to headline VeeCon 2023, which runs from May 18 to 20 in Indianapolis. 
VeeCon, which is currently in its third iteration, is a multi-day super conference for business, innovation, technology, marketing and pop culture, hosted by Vaynerchuk, the creator and CEO of the digital collectibles project, VeeFriends. 
The three-day NFT-ticketed conference will feature more than 140 star-studded speakers, ranging from entrepreneurs and CEOs to TV personalities and Hollywood celebrities.
With Web3 front-and-center, notable speakers include World of Women's Shannon Snow, in addition to Vayner3 President Avery Akkineni, Adam Bomb Squad's Bobby Hundreds, MoonPay's Keith Grossman, and Beyond Media's Nicole Behnam. 
Out of the exhaustive list of undeniably impactful speakers, Nicole Behnam, is one that certainly stands out, which dates back to the earliest days of Clubhouse.
Behnam, whose early career in entertainment journalism with The Hollywood Reporter and Red Carpet live coverage, turned her talent in always asking the right questions to emerging tech and creating a platform and safe space for the industry's most respected leaders to come in and problem solve.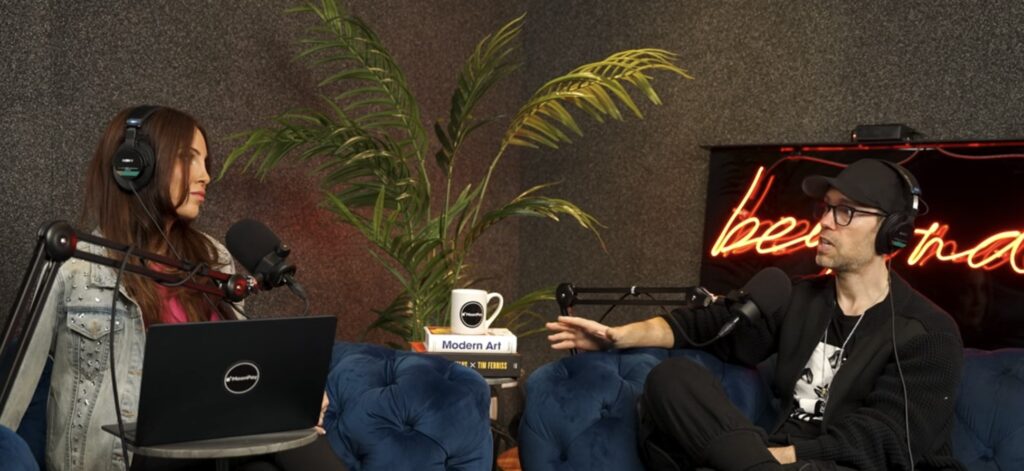 Her deeply rooted presence in Web3 has inevitably captured the eyes and ears of those who choose to listen, which is why you can always expect to see jam-packed Twitter Spaces as the go-to-host and facilitator of meaningful conversations (and business relationships).
Since early 2018, Behnam has grown Beyond Media's most popular vertical, Beyond the Interview (BTI), a curated social media feed that facilitates discussion about a variety of topics that are trending across Instagram and Twitter.
She recently launched the latest extension of the BTI brand – Beyond WIth Nicole, a MoonPay-powered podcast that pushes the boundaries of traditional conversation, discourse, observation, analysis, and discovery across current events, politics, media, and culture.
The podcast's two-month debut has already featured conversations that peel back the layers of education, entrepreneurship, negotiation, relationships, Iran's political unrest, success/manifestation, and mental health featuring the likes of former FBI hostage negotiator Chris Voss, Impact Theory's Tom Bilyeu, Iranian actress/playwright Tara Grammy, professional dancer Cheryl Burke (Dancing With The Stars), comedian Leah Lamarr, DJ Georgia Sinclair, Amy Chan (Breakup Bootcamp), Luca Netz (Pudgy Penguins), and Scott Lipps (Lipps Service).
"Beyond prioritizes problem solving over click-bait news, while maintaining cultural relevance and bringing forth people with solutions to modern problems – rather than simply those who are quick to point fingers and showcase what's wrong with the world we live in," Behnam said in a previous interview with Hypemoon, the Web3 editorial division of Hypebeast. "That produces fear and negativity. I want to manufacture hope that life can be better than it is, that everything people deal with can be overcome. That life can be better despite what we all struggle with."
Those who aren't native to Web3 (or perhaps, may care very little at the moment), will still have plenty to enjoy, as the VeeCon stage will be graced with appearances by Neil Patrick Harris (How I Met Your Mother), Daymond John (Shark Tank), Jon Taffer (Bar Rescue), Bobbi Brown (Jones Road Beauty), Arianna Huffington (Thrive Global), and Deepak Chopra (Chopra Foundation).
You can see the full list of speakers at this year's VeeCon 2023 here.