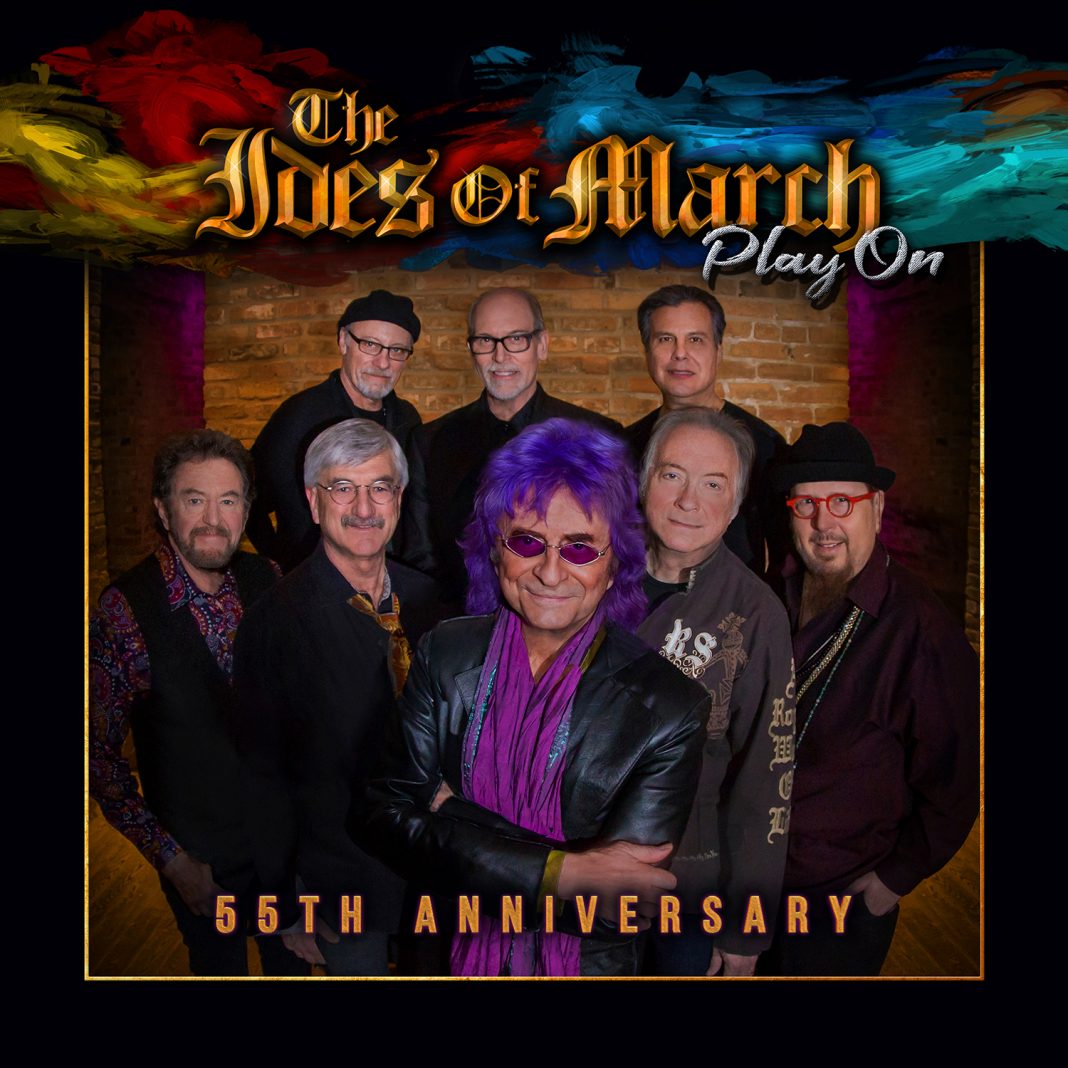 If you haven't heard of legendary rock group, The Ides of March, then you don't understand the power behind some of your favorite rock ballads such as "Vehicle" and "L.A. Goodbye," and other classic hits. Originating in Berwyn, Illinois in 1964, The Ides of March is the world's longest-performing rock band that still has all its original members—Jim Peterik (lead vocals, lead guitar, and piano), Larry Milllas (guitar, bass, and vocals), Bob Bergland (bass, saxophone, and vocals), and Mike Borch (drums and vocals).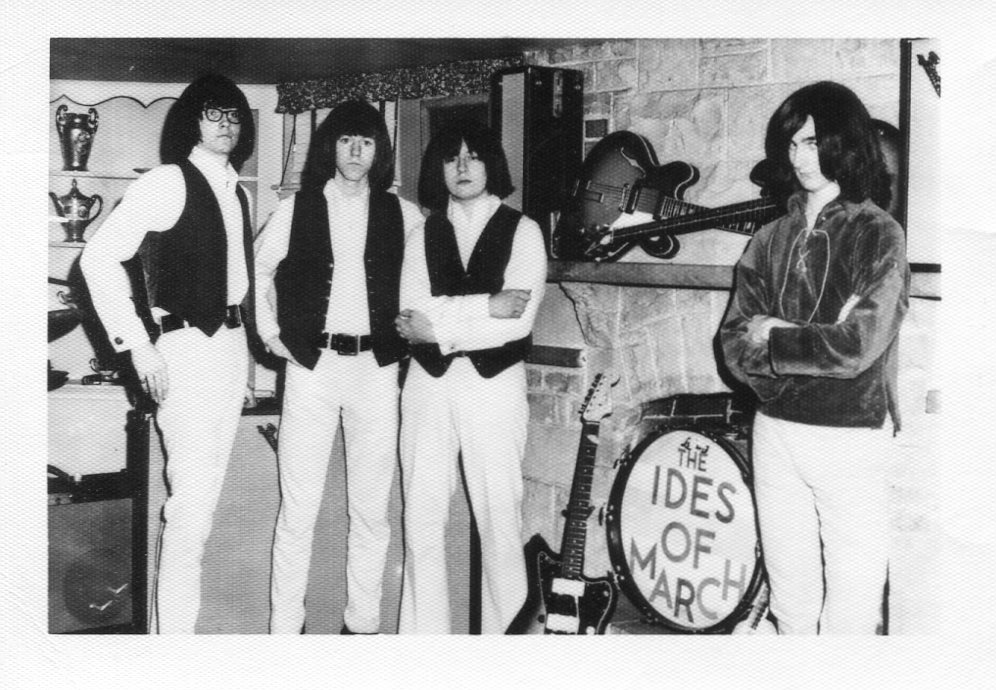 Peterik, best known as the co-founder of the band Survivor, was also the co-writer of the anthem, "Eye of the Tiger," which became the well-known theme from the motion picture Rocky III. He has co-written many songs for .38 Special ("Rockin' into the Night," "Hold On Loosely," Lynyrd Skynyrd, Blackhawk, Cheap Trick, Sammy Hagar, Cathy Richardson, Van Zant, Brian Wilson, REO Speedwagon, and The Beach Boys).
On Friday, the group released their their 55th anniversary album, Play On, featuring Swagger, which its video was released on Thursday through Billboard. Play On is a musical journey of The Ides' friendship over the last 55 years, and impresses with the iconic sound that fans know and love.
"Play On is the culmination of all that we've learned and all that we've dreamed in The Ides of March's 55-year history as a band," said Peterik.
"With every mile we've traveled together, and the countless shows we've played, we've found the secrets that make our sound unique, and have tried to distill those elements into every track – the horns, the harmonies, and the songs of a band that is really a family on wheels – and music is our vehicle."
I spoke with Peterik ahead of the album's release.
Andrew Rossow: Give us a bit of background about the formation of The Ides Of March. When did you guys first 'band' together?
Jim Peterik: We go way back to playing together in the grade school band – I played sax, Bob Bergland played clarinet and Mike Borch and Larry Millas played percussion! Then we saw the Beatles on Ed Sullivan! In 1964 we formed The Shondels which became The Ides Of March when Tommy James and the Shondells came out with "Hanky Panky" [laughs]. We had our first hit in 1966 called "You Wouldn't Listen" which led to our number one million seller, "Vehicle" in 1970. We are so blessed that this song is still on the airwaves worldwide.
AR: Fifty-five years together is an amazing accomplishment. Tell us about your upcoming album, Play On, and what this means to you and The Ides in terms of both success, longevity and friendship?
JP: It is vital for us to prove to ourselves and the world that we still have the stuff to make great music together. We love and cherish the memories of the past, but it's the future that has always excited us the most. In Play On, it was our goal to combine all the elements that make the Ides unique: the triumphant brass, the harmonies, strong lead vocals and songs that dwell in the positives life has to offer – uplifting melodies and themes. Take for instance "This Miracle" – one of my favorite tracks – the chorus says, "Take your shot – make your mark – whatcha gonna do with this miracle called Life". It asks us all to make something special out of every day – and make a difference.
AR: You must be one of the few – if not the only – rock band that still performs with its founding members after 55 years. What does that feel like?
JP: It's funny, but when we are together as a band, the years fade away and we are all 19 again. Sure, we have the vast inventory of experiences of the past, but the enthusiasm to keep doing what we do best never wanes. The Ides are really a family, not merely a band. Besides the "core four" original members, Scott May our Hammond Organist has been with us for 30 years.
AR: You have an incredibly storied career working with bands such as Survivor, 38 Special, and The Beach Boys, to name a few. What is your proudest accomplishment to date?
JP: I've been very lucky in life to work with some of my biggest heroes and role models – The Beach Boys were Ides' favorites – neck and neck with the Beatles, so writing with Brian Wilson with Larry Millas of the Ides and producer Joe Thomas is still a "pinch me" moment. I am also extremely proud of songs I created with Frankie Sullivan for Survivor. Songs like "The Search Is Over" and of course "Eye Of The Tiger" are still out there making an impact in the world. The songs I co- wrote with 38 Special such as "Hold On Loosely" and "Caught Up In You" are always a part of the Ides live sets – and they always bring down the house.
AR: Over the course of your career, the music industry has changed quite a bit. What are your thoughts on some of these changes?
JP: I always feel that great music will break through, no matter what the business changes to. There will always be the need for inspirational songs and strong messages – and a great beat to go with it! I try not to dwell and the negative aspects of the business – it just cramps my mission.
AR: What advice do you have for aspiring musicians, based on your personal success and the success and longevity of The Ides?
JP: I say – if you got the music in you, go for it 100 percent. Try and learn from your idols and then make it your own. Make music without doing a market study – do it for the sheer joy of doing what you were put here on earth to do.
AR: Your new album released today. Rumors of a tour?
JP: [laughs] We have never stopped touring! We do have some super special shows lined up to coincide with the release of Play On, most notably a show at the beautiful Genesee Theater in Waukegan, Illinois on October 26 with special guests from the album Mark Farner of Grand Funk fame and, American Idol star and Blood Sweat & Tears singer Bo Bice. Other shows are in the works including some other guests that join us on Play On such as Cathy Richardson of Jefferson Starship, David Pack of Ambrosia and sax star Mindi Abair.