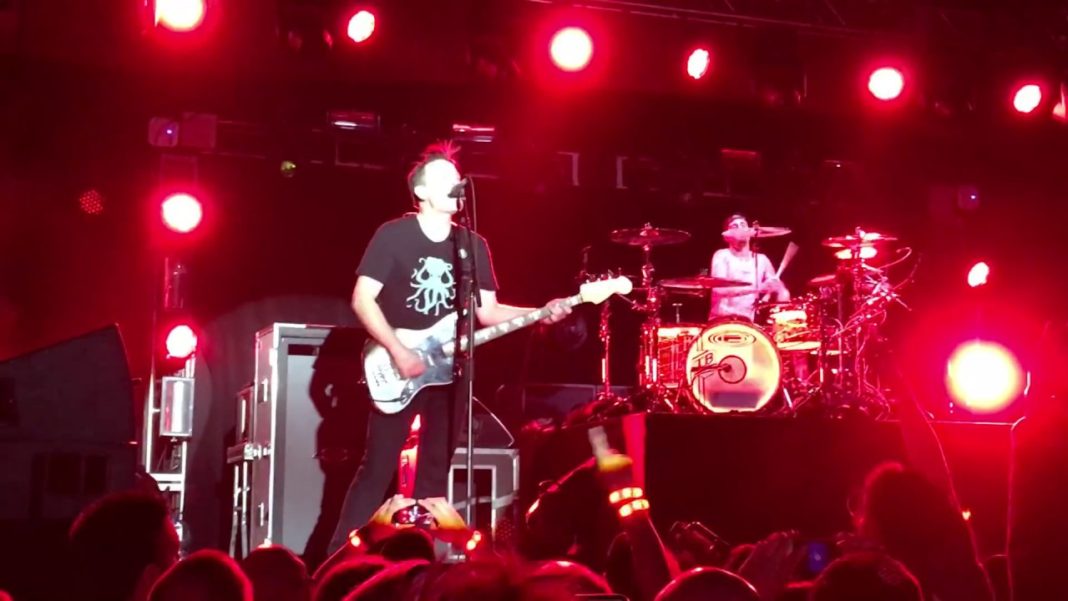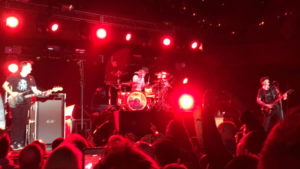 Blink 182 played a packed house for AT & T during the 2017 Consumer Electronics show.  The pop punk alternative rock band know for its hit song "All The Small Things" gave a marvelous performance in front of an excited crowd of CES attendees and there guests.
The Poway California band which was formed in 1992  rose to stardom in 1999 after releasing their third album entitled Enema of the State.
Blink-182 heads to the UK for arena shows in July 2017 promoting there album "California", following a show at Rotterdam in June.