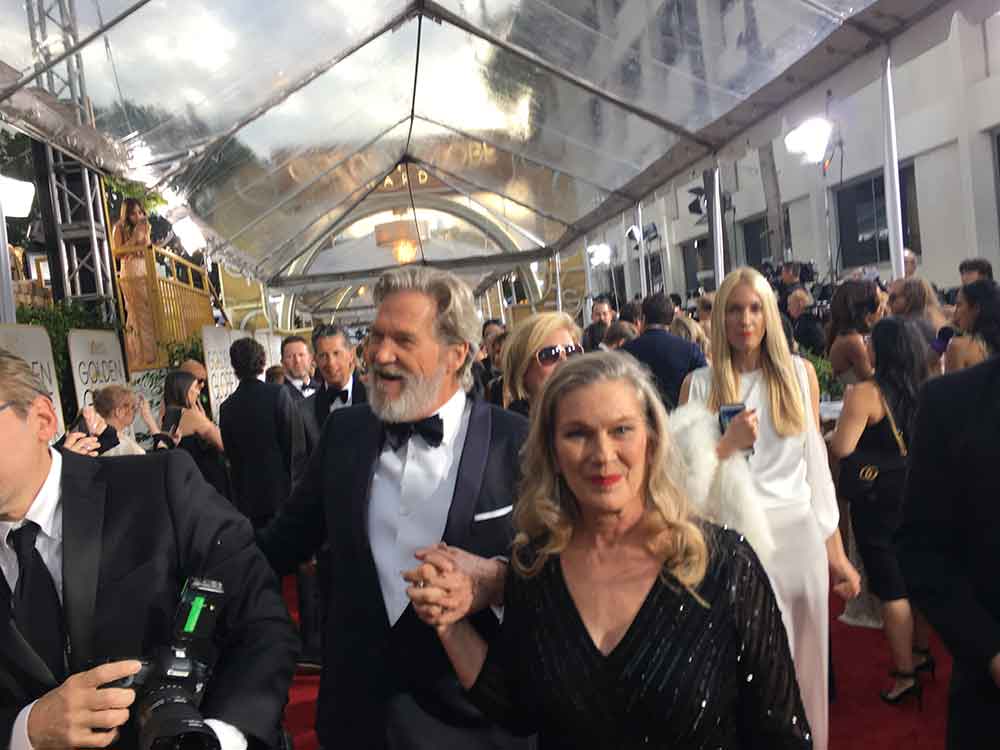 The Golden Globes Sunday red carpet was no less then spectacular.  The shutters clicked as the likes Ryan Gosling, Emma Stone, Chris Pine, Amy Adams and Meryl Streep walked down the red carpet cheered on by fans in the bleachers above.
Dresses at the Golden Globes were no less then amazing ranging from Classic Hollywood, the time honored black dresses and very adventurous and colorful designs made to make a statement.
The other part of the Globes are the viewing parties and after parties held at the Beverly Hilton.  While a number of stars showed up at the Neflix/Weinstein, NBC Universal, InStyle and HBO parties,  the newcomer to the hotel this year which was Amazon threw a party that could be described as "Off the Hook".  Amazon was fresh, new and exciting as a DJ spun the music that made everyone dance and sing at the same time.  There were moments where the whole party was on the floor singing.
Moonlight won Best Drama motion picture, Casey Affleck – Best Actor, Isabelle Huppert – Best Actress and Damien Chazelle – Best Director.  La La Land won a number of other awards in the other categories.