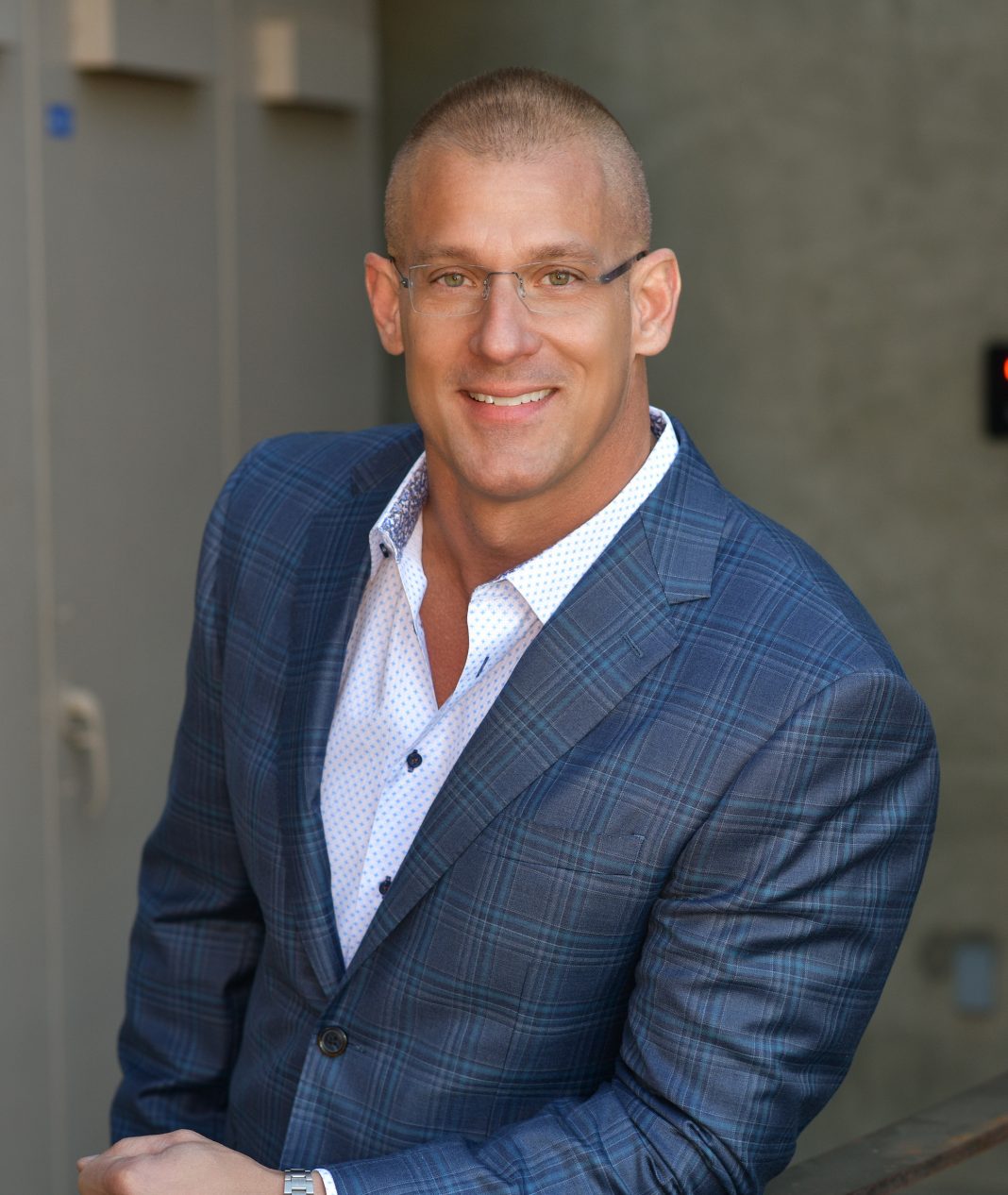 Today, Dave Panozzo is an accomplished real estate agent dominating the Scottsdale, Arizona market with his wife and business partner, Kim Panozzo.
This power couple went through major ups and downs before becoming the real estate experts they are today. Overcoming countless struggles like alcoholism, business failures, market crashes, and almost divorce; The Panozzo Team are now celebrated real estate agents, who earned citations at the nationwide realty group, HomeSmart, as the 4th Top Performing Team in Phoenix Arizona.
Dave and his wife, Kim, are currently on a monthly TV show called, The American Dream, as one of the top producing realtors.
But 15 years ago, that was not the case. We asked Dave Panozzo, "How did he become such a success in Real Estate?" which he responded sincerely with, "It did happen overnight…..I didn't get lucky……I failed at multiple businesses……I almost failed at my marriage……" Panozzo's story begins in 2005, when he made a big decision to leave the car industry, after 20 years of employment, to pursue flipping homes with his wife in real estate. 
When the market crashed in 2008, he lost everything, which came as a major wake up call. It propelled him into survival mode and he was determined to get his life back on track, he states "I got sober and created a new life style."
Panozzo pursued the next few years in the construction industry, where he serviced Real Estate Owned (REO) properties. Curious as to why this business failed, Dave responded with, "it was bad partnership." Dave Panozzo learned from that failure, and realized that the best business partner for him, was his wife! 
So, he started flipping homes again, however, a series of unfortunate events lead to a few lawsuits, which put massive strain on his relationship with Kim. The Panozzo's were on the brink of divorce when they transcended their relationship, as they came to realize the hardships brought them closer than ever before.
Dave called the rekindling of his marriage "my first real win – I kept the marriage together and worked through it …haven't looked back since!"
 With massive support from his wife and family, he set forth to pursue multiple careers and ventures. He explained, "I jumped back into the car business in 2014 for 7 months….. But didn't like this move. He explained this was a very low point having to go back to an industry that he didn't like but needed the cash flow. 
He never stopped thinking what could be the next business.  So, I started a meal prep company which failed after 6 months." in the midst of all these failures, he found something that he is great in doing – real estate. He got his real estate license in 2016. Since then, his career in the real estate industry took off in the right direction.
Dave used the lessons he gained from his past failures and began his real estate career with clarity and foresight, giving him a great advantage. 
He was ahead of the curb in sales, knowledgeable in the design and architecture, and excelleled in maintaining a sturdy business partnership. With his healthy lifestyle, along with business wisdom, and not to mention a whole lot of self belief, Dave was quickly recognized at HomeSmart as 2017 Rookie of The Year.
Two years later, Kim and Dave were voted 4th Top Performing Team in the country because they developed a business system like no other! This power couple manages a whole team, regularly mentors upcoming realtors, and creates countless free, useful, and educational content meant to help others accelerate their growth.
We asked Dave Panozzo if he is ever afraid that he will fail and lose everything again? It didn't take him long to respond with certainty as he looked up, his eyes were sharp and his voice was deep, as he spoke the powerful words "Who knows what the future will bring but I know I am not afraid to fail." Daves powerful story comes with a lesson: that in the long run, you will reap the benefits of your failures, you can learn to change, if you will yourself to do so. 
If you view every failure as an opportunity to grow, by having the right mindset, you can become the best version of yourself too. Panozzo succeeds in doing it. There is no reason that you cannot do it. Just have the right mindset.
Today, The Panozzo Team often have the opportunity to share their real estate business wisdom with America, when featured on The American Dream TV. They are also very active on social media where @ThePanozzoTeam shares their relationship advice, business tips, and real estate success. 
They encourage others to learn from their mistakes and use their content as a platform to learn and accelerate growth in business, real estate, and relationships.
As we enter this new decade, we have the opportunity to learn from our mistakes and become an inspiration to the rest of the world. 
Remember that all failures come with a lesson that you can learn from and everything happens for a reason. Until you find out what that reason is, stay strong in your belief that you can overcome any obstacles and you can seize any opportunity; because, one day, your going to look back and say "Wow! It's been a crazy journey, but I'm glad I took every detour."