British film and TV composer, Dominic Lewis is the mastermind behind the scenes of many of your favorite movie soundtracks. From various genre collaborations to animated projects like "Peter Rabbit" and Monsters at Work, the composer influences a lot of our tastes in both music and movies.
Lewis comes from a very musical family – his Dad is a cellist while his Mother is a singer. Because of these magnificent influences, he grew up in diverse music groups varying from choirs to orchestras. He initially wanted to be an instrumentalist, but he began writing songs for pop and bands since his dad was always encouraging him through the writing process. The hard work and strive all led up to Lewis meeting the iconic Rupert Gregson-Williams and Rupert himself taking the British composer under his belt.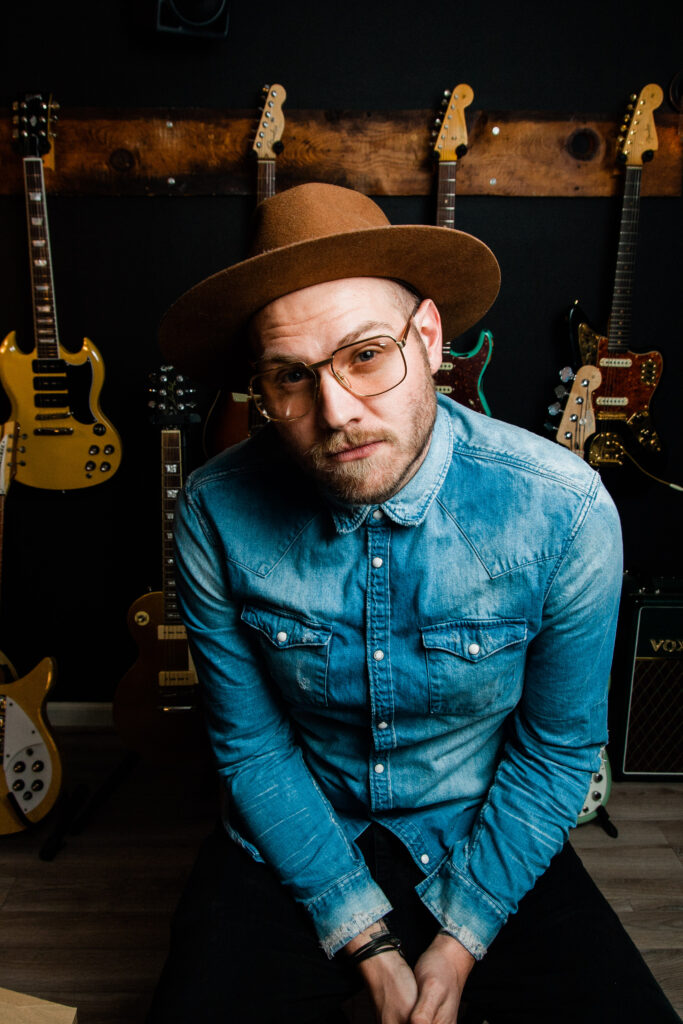 Now, as Lewis holds an impressive stacked resume of projects differing of genres across the spectrum, his latest music soundtrack of the new Disney+ animated series Monster's at Work is a jazz lover's best friend. The overall score reflects Randy Newman's signature sound when heard in "Monster's Inc." but a little bit spicier, as we should say!
The new animated series Monsters at Work is a classic spin-off of the original beloved picture, "Monster's Inc". In the episodes, Sulley and Mike discover that laughter generates ten times more energy than screams, which encourages the Monsters, Inc. power plant to harvest the laughter of children in order to power Monstropolis. This story focuses on Tylor Tuskmon, a graduate of Monsters University and who has dreamed of becoming a Scarer. But when he lands a job at Monsters, Inc., he finds that scarring is out and laughter is in. To become a jokester, he must work with the Maintenance IFT (MIFT) alongside each of the mechanics.
As the series is currently giving us all nostalgia, Dominic Lewis says that the best part about working with the series was being able to refresh his love for jazz and to go back and study it all again.
"It's been a while since I've written along the jazz realm, probably around when I was in college," Lewis says. "It was nice to back to my jazz records and rekindle that flame with my love for jazz."
As the entertainment industry is slowly rolling out of the troubles COVID-19 left behind, there were definitely challenges and problems that arose throughout the making of the series. This was due to the fact that cast, crew, musicians, editors, etc. couldn't all come together to create due to social distancing restrictions. For Dominic Lewis, it was the act of piecing the score all together without any recording together as a whole.
"I recorded a lot of musicians for this score and the process was very different obviously because we weren't allowed to be in studios so we had to send out the music to the musicians individually where they would record in their homes and send back whatever files they had," Lewis says. "It was a difficult process for everybody, especially the musicians because there's no feedback on either side. It was very challenging but I think it turned out great!"
Viewers can stream Monsters At Work here. 
Dominic Lewis has worked on a multitude of projects and has earned numerous awards. He was nominated for an Annie Award for "Outstanding Achievement in Music" for his composer role in the movie "Free Birds" starring Woody Harrelson and Owen Wilson. As well as composing music for movies and television shows such as "The Man in the High Castle," "Peter Rabbit," "Goosebumps 2: Haunted Halloween," and other popular releases, he has penned memorable scores for every viewer and listener alike. To help manage his time throughout his busy projects, he surrounds himself with the right people that help push him.
"People like business managers and assistants usually help me figure out the best approach to juggle projects," Lewis says. "It's very much based around immediate deadlines – I'm someone that reacts well to being put under pressure when it comes to deadlines. I'm not great when I have a lot of time to do something, so that helps in this scenario because these deadlines help me jump seamlessly from one project into another one. I'd say I could do better when it comes to managing multiple projects at once, but those are the things that help me."
As his projects are pin-pointed all over different movie genres, he expresses that he loves them all equally and that being able to write in all these styles makes him who he is today.
"I constantly tell people that I love to mix it up instead of doing most of the same thing," Lewis says. "I purposely try and mix up the genres and jump from one genre to another just to keep me on my toes and keep things fresh."
Follow Dominic Lewis on his socials below: