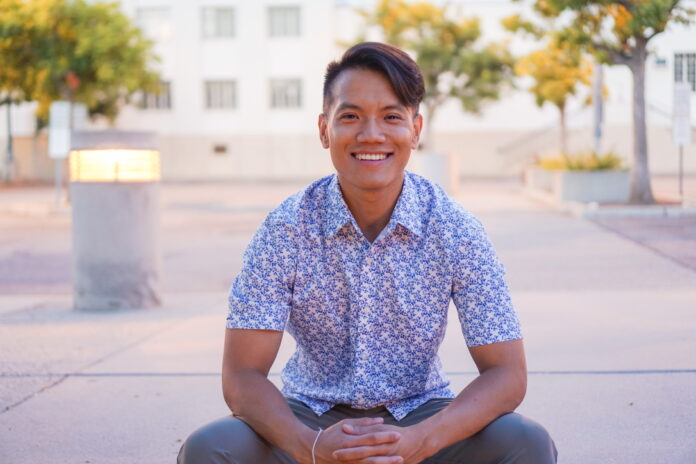 You've probably seen @workhap videos popping up on your "For You Page" on TikTok, and wondered: who is this guy, and how does he keep coming up with more career content!? Well, I am here to share the story behind Sho Dewan, one of the most recognizable faces on TikTok and known for his quick-hitting career advice videos! He's racked up 180,000+ followers on TikTok and is also recognized as one of the top career experts on the LinkedIn Top Voices list. Sho is the founder and CEO of Workhap, a Career Coaching & Training company designed to help people create the career they've always wanted.
Sho's journey into career coaching started back when he was a student at UC Irvine. Even back in the day, he felt very natural in the recruitment process and flew through interviews to get offers from Deloitte, Lyft, Sony, PwC, just to name a few. He never seriously considered it as a career but as a hobby at the time — also helping many of his friends, classmates, and peers break into their target industries and get amazing offers. Not considering himself much of an entrepreneur, Sho started off his career in the Corporate path and joined Ernst & Young (EY) as a Management Consultant in New York City.
His first few years in Consulting showed him the glitz and glamour of a prestigious, client-facing corporate role but his heart was more focused on the people side of the business, specifically recruitment and HR. So after three years in consulting, Sho switched gears and pivoted to the world of recruitment, as a Senior Consultant with a Digital Marketing Recruitment Agency. He felt like he was starting his career over again from scratch but there was excitement in this new field he always wanted to explore. Sho says: "I felt like this is the kind of stuff I wanted to do from the very beginning." All of this eventually led Sho to begin his entrepreneurship journey and start Workhap in 2019.
Fast forward to today, Sho and his Workhap team have now helped thousands of individuals with their unique coaching process and helped them land their dream jobs. He helps them get clear on their goals by defining what exactly they want first before deep-diving into the strategies to go get it. "Everyone has different goals and unique situations so we must tailor our approach to make sure it works with that individual client," Sho says as he describes his process.
When he's not coaching his clients or hosting training sessions with some of the top business schools, Sho enjoys creating content for his community. He joined TikTok earlier this year and has since filmed over 500 videos for the platform and his Instagram account @workhap. "Content has allowed me to reach so many new people that otherwise, I would never have been able to meet and/or help," says Sho about the impact of social media. If you don't follow along already, make sure you catch Sho and his @workhap team to help accelerate your own career growth!
You can learn more about Sho and his team at Workhap on their website: www.workhap.com and their social media channels here: