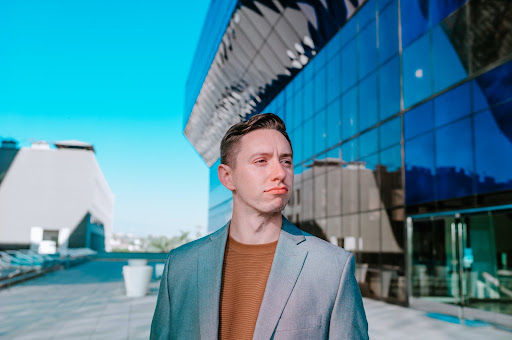 Not long ago, Nate Peterman was just a teen trying to find himself and discover his passion in life. He was always a determined and competitive child who played multiple sports, including soccer. In addition to playing sports, he'd make and upload motivational content for others to see on YouTube, hoping to leave people feeling inspired by his creations. Once he was old enough to work, he dived right into it, holding positions at numerous places, including McDonald's, Sheetz, Dick's Sporting Goods, and even Rent-A-Center.
His extensive work history taught him valuable lessons about working with people and improving customer service skills. Nate was always the kind of guy that customers enjoyed talking to because he cared about them and put in the extra effort to make them happy. So, how did he go from making those motivational YouTube videos and working at different chain establishments to becoming a serial entrepreneur? It all started with a vision for something greater.
Wanting More and Going for It
While getting involved in three networking marketing companies, Nate decided to start a business, so he went for it and began Symba Marketing with his co-founder, Daniel Kiani. Unfortunately, the two would run into a few hiccups starting out. Even so, it didn't take long for them to reevaluate, transition the company, and turn it into a successful branding and creative agency that would end up earning six figures in a year.
Prioritizing Clients Leads to Success
Most entrepreneurs strive to achieve such goals but fall short for countless reasons. However, the success of Symba Marketing is enough to leave even the most experienced business professionals wondering how it happened so quickly. Nate Peterman credits the success to prioritizing clients and putting them first all the time. "Symba Marketing puts its clients first and has since its inception. We've never done paid advertising or anything like that to get our business to grow. Instead, we relied on word-of-mouth, and it worked out for us," said Peterman. "Putting the clients first means listening to what they have to say, consulting with them, and going the extra mile to make them happy. We've always done that because we care, and we want our clients to know that they can count on us for the help they need in the branding and creative space."
The incredible success of Symba Marketing is just one of many things Nate Peterman has accomplished over the past several years. Besides running one of the fastest-growing brand and creative agencies, he's also released a book, Success Secrets for the Young Entrepreneur, to inspire others who are in a position that he was once in when first getting started. He's also taken on handling music management for an accomplished Australian pop singer, India Dupriez.
While some might say he has his hands full, Nate begs to differ. "I'm a serial entrepreneur for a reason. I love working with people and handling business-related tasks. I've always had that drive and competitive side, so taking on multiple projects at once doesn't bother me," says Peterman.