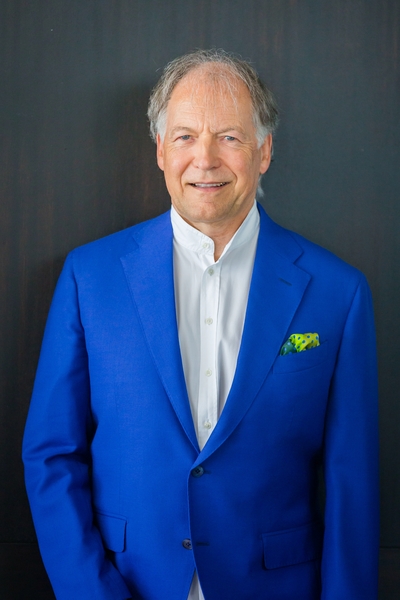 Heinz Kaegi, an international speaker, a top executive mentor, and best-selling author, affirms that a great leader is developed. He and his company increase awareness of leadership. They inspire visionary leaders and executives to see more oversight and work from the heart. The path to leading a life of personal purpose begins with recognizing the leader within you. To identify what you are capable of at the base. Here is why you need to recognize the leader within you:
Getting Clarity on the Bigger Picture
Living a life without purpose or with no direction has no meaning and often seems hopeless. By identifying your inner giant, you can live a purposeful life, positively impacting the economy. You'll be able to put at the forefront essential decisions. According to Heinz, what you conceive and believe, you can achieve.
Making Significant Impacts
When you uncover the leader within, you can focus on your strengths and make incredible impacts in your life or area of expertise. You will also be committed to achieving a sense of fulfillment that provides sustainable success and adds life value. At this point, you will have a vision that allows the driver to take over, resulting in more significant achievements and impacts.
For Excellence 
When you recognize your purpose, you have the power and the enthusiasm to go after what you envision yourself to be in the long run. In that journey, the 12 levels of commitment will play a vast role as you thrive on becoming your best version and taking on the fulfilling path. When you unleash the leader within you, you can eventually develop that person to create a life of abundance.
A leader is much more fulfilling than being a person who is so uptight and inflicting a ton of pressure. becoming a leader allows you to grow with people and teams. If you unleash the leader within, you find passion and enthusiasm in what you do.
To achieve these things, Heinz is nurturing leaders and has developed the LEX Leadershift Excellence™ Program on seven laws of leadership from being a manager to a leader. The laws include:
No Purpose – No Power.
No Vision – No Passion.
No Focus – No Freedom.
No Commitment – No Achievement.
No Team – No Success.
No Mentorship – No Leadership.
No Heart Work® – No Excellence.
Heinz Kaegi developed this concept after researching laws of leadership with his visionary company, the emPowerment Group Ltd which later became the foundation to form the Kaegi-Leadershift Ltd. With his years of experience in the corporate World with C-level success and other mentors and coaches, they deliver competently alongside impeccable leaders and executives.
LEX Leadershift Excellence™, besides masterclasses of between 3 to 12 months, runs as well online for blended interactive e-learning. The LEX community members gather monthly for powerful online impulse sessions. Individual coaching calls are in place to boost personal growth. Heinz has a TEX Top Executive Strategic Island Retreat, a three-month mentoring process, where you go for five days one-on-one with Heinz Kaegi to Cancun or Cyprus.
Heinz advises embracing yourself and facing your fears, as it is an insightful way to keep growing. People allow growth when they leave their comfort zone. He also advises executives to be keen on the mindset they adopt as philosophy dictates how you think and how your decisions create your success journey, and ultimately your Life.
At the same time, it is advisable to take the stumbling stones for what they intend to be: building blocks on your path of becoming your best version. Heinz also had the challenge to let go of the fear of getting into entrepreneurship in his corporate life. He eventually did the inner work and took a leap that happened to be the best life choice.