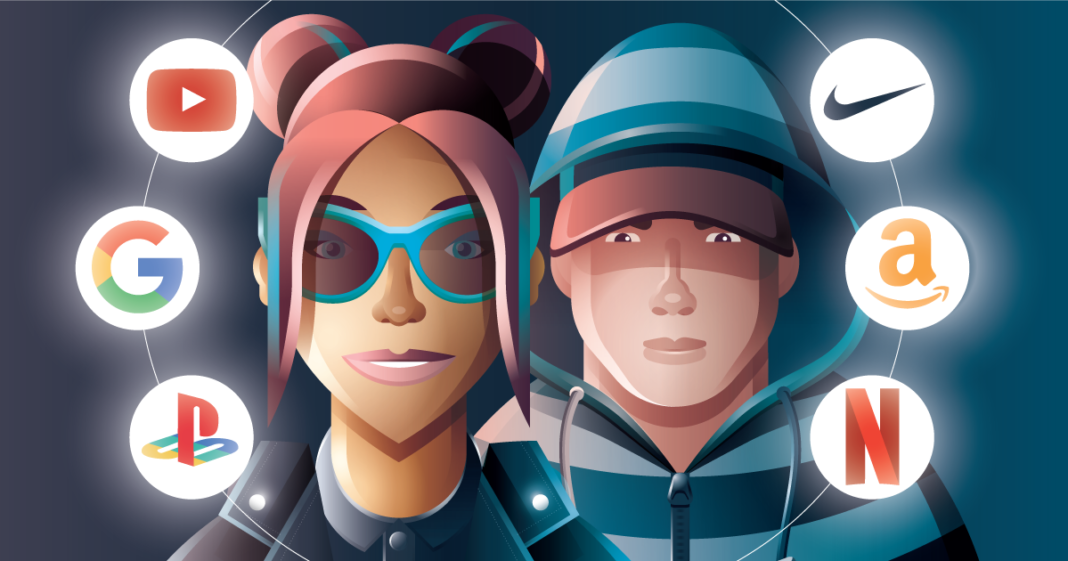 By 2031, the collective income of Generation Z will increase fivefold. As a result, Generation Z's money will surpass Millennials', reach over one quarter of the global income, and grow to over $2 trillion in global earnings. Worldwide, Gen Z includes over 2 billion young people. 9 in 10 of Generation Z live in emerging markets, with India alone accounting for 1 in 5 of them.
At home, Generation Z is 40% of all US consumers. 48% of the generation is non-white, the highest percentage of any generation so far. 20% of Gen Z identifies as part of the LGBTQ+ community, 2 times more than other generations. 35% of this age group personally knows someone who prefers gender neutral pronouns, compared to just 25% of millennials. It's no wonder this group has also been coined the "diversity generation." And it isn't just their identities that make them special; Gen Z is on track to be the best-educated generation in America. 57% of recent high school graduates today enroll in a 2 or 4 year college. Many of them are first-generation college students.
How Brands Should Approach Gen Z
What should companies do with this information? Given the size and spending power of Generation Z in both the present and the future, brands need to figure out how to market to Gen Z, if they haven't already. They haven't done a good job so far; only 36% of Gen Zers say they feel strong loyalty to any specific brand. Instead of following names, Gen Z buys based on perceived company values. Younger consumers want to buy from brands they can trust to do the right thing. Of greatest concern to them are sustainable and ethical business practices and inclusivity in marketing, company leadership, and organizational policy. 65% research product origins, materials, and production before purchasing. Almost 3 quarters of Gen Z say they would pay more for sustainable products. They want to shop at companies as diverse, inclusive, and planet-conscious as they are. Company actions need to match their marketing initiatives as well.
In Conclusion
Beyond the content of the message, brands also need to get their marketing to reach its intended audience. Mobile marketing on social media is a natural place to start. Half of US teens today spend over 10 hours on their mobile device. They enjoy alternative social platforms like TikTok, Instagram, and Snapchat. Gen Z wants brands to speak to them in a relatable way.