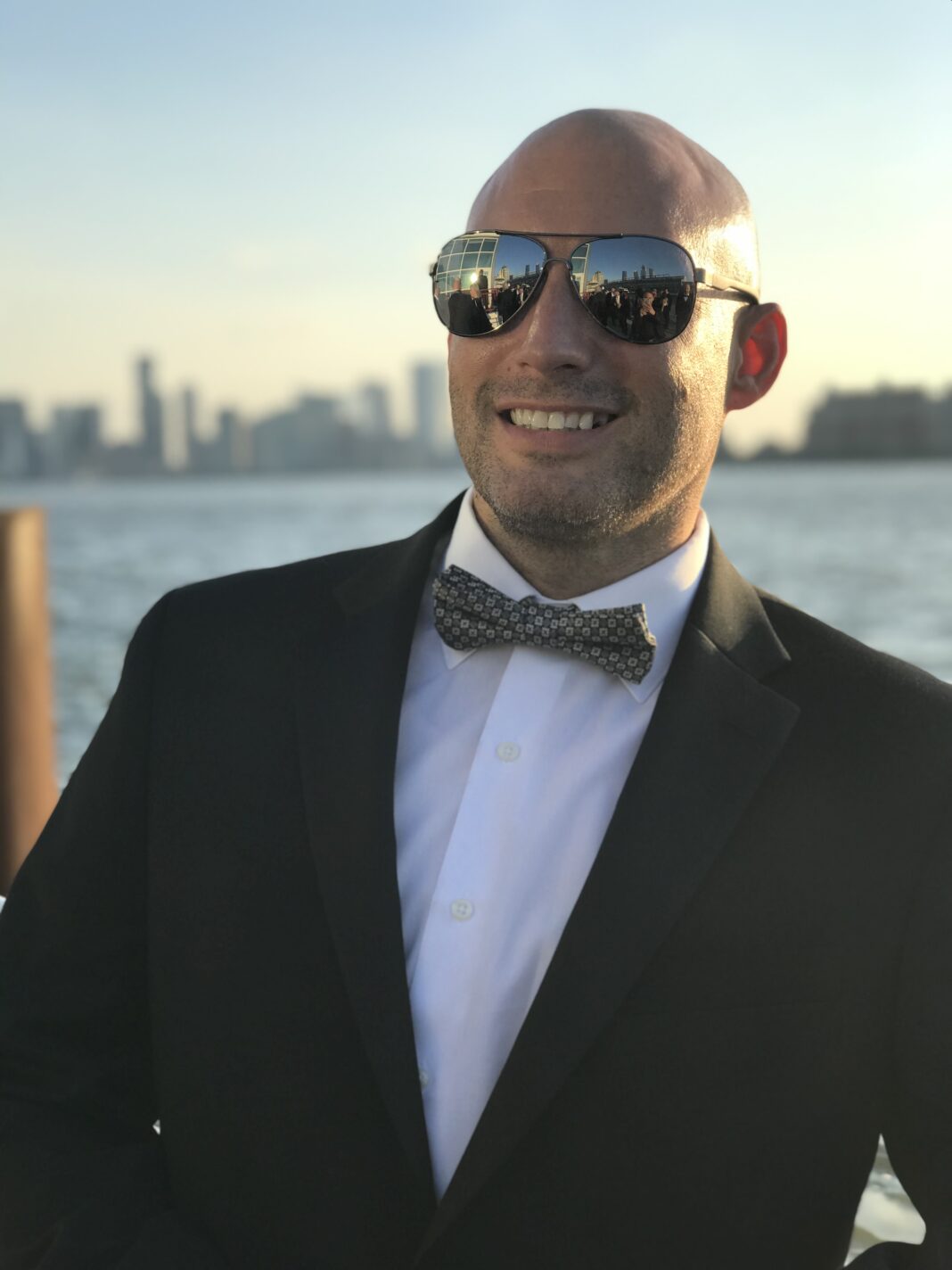 Many entrepreneurs aspire to success not only in business but in life as well. They want to build a profitable and thriving business. That is why they employ different tactics to get their business on the right track. Aside from growing their wealth, they also strive to have better health to enjoy the perks of being successful. No doubt, every entrepreneur wants to be successful in business and life. But very few know how to achieve it.
Good news! There is someone eager to help entrepreneurs to take their business and lives to the next level. Life and business strategist Pascal Bachmann can empower them to be healthy and successful leaders in business and life. "Many entrepreneurs neglect the significance of a healthy mind, body, and business in starting their entrepreneurship journey. Mind, body, and business are interrelated aspects of your life. Keeping all these aspects healthy is needed as you work your way towards being successful," Bachmann said.
Bachmann is a successful serial entrepreneur who built multiple businesses from scratch. He established seven businesses with an estimated worth of at least $20 million, which, unfortunately, he lost to bankruptcy. Bachmann also played a vital role in transforming the lives of thousands of entrepreneurs from an unhealthy and depressed state to a healthy, happy, successful, and wealthy one.
Bachmann's Story
Bachmann admitted that early in his life, he had to battle a difficult childhood. He stayed in foster homes while growing up in Switzerland. Bachmann might have a challenging childhood, but it did not hinder him from creating a better future for himself.
The young Bachmann became fascinated with martial arts as a sport, which gave a new direction to his life. He migrated to Thailand and started a career in martial arts. Bachmann was only 18 years old when he became a professional Thai boxer. He committed to training himself, which paid off as he turned into a world-class professional athlete.
Many people admired his skills as a professional Thai boxer. They believed that one day Bachmann would be wearing the world championship belt. Unfortunately, that prediction never came true. "I had an accident while competing in an international tournament in Taiwan. The injuries that I sustained prevented me from competing again in a martial arts tournament," Bachmann recalled. An unexpected accident ended what could be a glamorous career for Bachmann.
A door may have closed on Bachmann, but another door of opportunity opened for him. Bachmann diverted his attention to Eastern therapies. He quickly developed a great fascination with Chinese Medicine. With the help of Eastern therapies, the former top-rated professional athlete became a health coach. Health coaching expands my knowledge about building businesses and pivotal in building a network of valuable contacts. Through the help of his network, Bachmann became an advisor for small businesses and later landed an advisory role with larger companies. He has no idea that the experience and knowledge that he is gaining will be vital in establishing his business empire in the future.
Meanwhile, Bachmann was unaware that the biggest challenge in his life was lurking around the corner. Bachmann discovered that one of his businesses ran into bankruptcy. He found himself dealing with a 15-million-dollar bankruptcy. "It was a tough situation. Within two months, I have lost everything that I have built for years, including my retirement savings and all my real estate," Bachmann shared.
Bachmann admitted that rebuilding after the million-dollar bankruptcy was a tough challenge. Instead of coming out defeated, Bachmann used that unfortunate event to create a mindset that would propel his success. "I let go of all the negative emotions and beliefs that did not support me. I took the event as a life lesson that allowed me to know myself better and discover what drives me. Now that I look back, I have a sense of gratitude that I need to go through that difficult phase to get me where I am today," Bachmann said.
How Can Bachmann Help You?
Everything Bachmann will impart to other entrepreneurs are not theoretical assumptions but based on the lessons he acquired firsthand. "Several times in my life, I have hit rock bottom and picked myself up to rebuild my business and life from scratch. I want to inspire and empower you in finding your way and live a healthy life with success, gratitude, and joy," Bachmann said.
Through years of experience, Bachmann identified the 4 principles of sustainable health, success, and wealth. He has the necessary tools that can transform entrepreneurs into healthy, successful, and wealthy millionaires.
Bachmann can teach entrepreneurs the value of health in achieving a successful business and life. He added that everyone should know the basics of nutrition since we eat every single day. "My objective is to guide you in finding the diet that fits who you are. Every person has a unique set of needs when it comes to nutrition. You are completely different from another person. That is why we find a diet that fits you," Bachmann said.
Entrepreneurs will also discover how crucial mindset is when starting a business. "It is essential for entrepreneurs to develop the right mindset because it can play a significant role in everything you do," he explained. For Bachmann, a strong mindset is essential to develop healthy self-esteem. It is an important tool that affects a person's daily self-dialogue. It also reinforces his beliefs, attitudes, and feelings about himself.
Final Thoughts
Everything that entrepreneurs learn from Bachmann is derived from real-world experience and the painful lessons he acquired while building seven successful businesses in 3 different industries. Bachmann hit rock bottom many times in his life, but the best part is he continuously learns how to stand up and get back on track. If Bachmann had done it to himself, there is no question that he can teach others how to do the same.
Interested entrepreneurs can visit https://pascalbachmann.com/ to learn more about taking their business and lives to the next level.