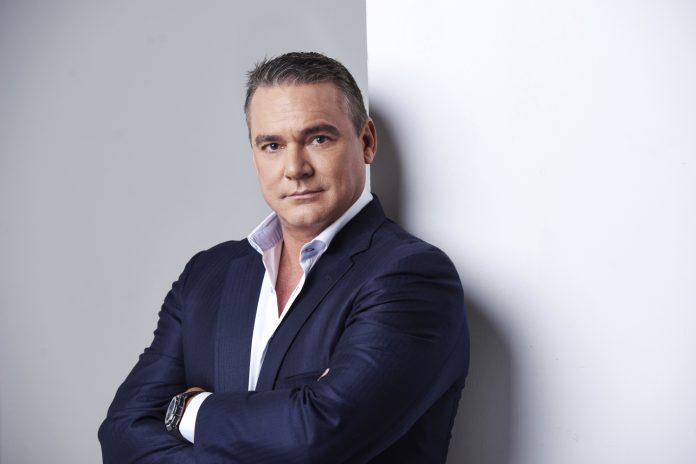 Faced with numerous setbacks due to the pandemic and ever-evolving shifts in customers' buying habits, it may be hard for retail companies to gauge the right approach to optimizing revenue. Brett Beveridge, the founder, and CEO of T-ROC, a global retail solutions company, believes there's not one easy answer. Instead, the right approach involves utilizing many different methods.
Beveridge advises every retail company to offer customers a seamless omnichannel shopping experience. Retailers who didn't have a strong omnichannel presence outside of their physical stores, received a harsh reality check at the onset of the pandemic in 2020 when brick-and-mortars were forced to shutter. The pandemic further proved that retailers should make every shopping avenue available to potential customers. Customers should have the opportunity to buy an item online and pick it up in-store or retrieve it curbside. They should be able to buy a product in-store or online and have the option to have it delivered and even assembled at their home. An omnichannel presence also means offering easy shopping options on social media platforms and having the right people respond to customers' concerns on live chats. In the end, an omnichannel presence builds customer loyalty, which ultimately builds sales.
To boost sales, retail companies also need a clear picture of not only their business but their customers. At T-ROC, they gather actionable market research through a variety of solutions, analyze that comprehensive data, and offer the right insights and recommendations to their retail clients, which include Fortune 500 companies. That could mean pinpointing shoppers' age range; where they live, work and play; and discerning their needs, desires, and shopping habits. When companies know their customers, it's easier to align the retail offerings with their expectations, and therefore increase sales.
Beveridge also stresses the high importance of using technology to optimize revenue. In retail's whip-fast atmosphere, new technology emerges every minute, and if retail companies are not up to date, then they're behind. Beveridge suggests that retailer companies consider artificial intelligence (AI), which can range from automated checkouts in stores to virtual dressing rooms or even chatbots that effectively communicate with customers from answering questions to addressing problems. Other technologies to consider are robotics, radio frequency identification (RFID), and smart fixtures for virtual video chats and demonstrations. Employing technology allows retailers to be more efficient, predictive, and meet the needs of customers, which in turn, can boost sales. Lastly, always be ready to reinvent. During the pandemic, Beveridge's company found new ways to optimize revenue by offering clients, new and inventive services that would help solve problems. That included creating a smart fixture called VIBA (Virtual Interactive Brand Ambassador), which connects in-store shoppers with a virtual assistant that can demonstrate a product or help them buy a product without ever coming in close contact with a salesperson. The company also offered an assembly service for coveted products like bikes and outdoor furniture to their big-box retailers who needed help filling orders. Those new services opened up an entirely new source of revenue for T-ROC. Once a quarter, T-ROC's executives also attend what they call "hurricane sessions," where they look at what's working and what's not and then devise ten new ideas to make their business better. There should always be a never-ending theme of embracing change. When you employ all of these strategies, Beveridge believes the outcome is new and increased revenue.