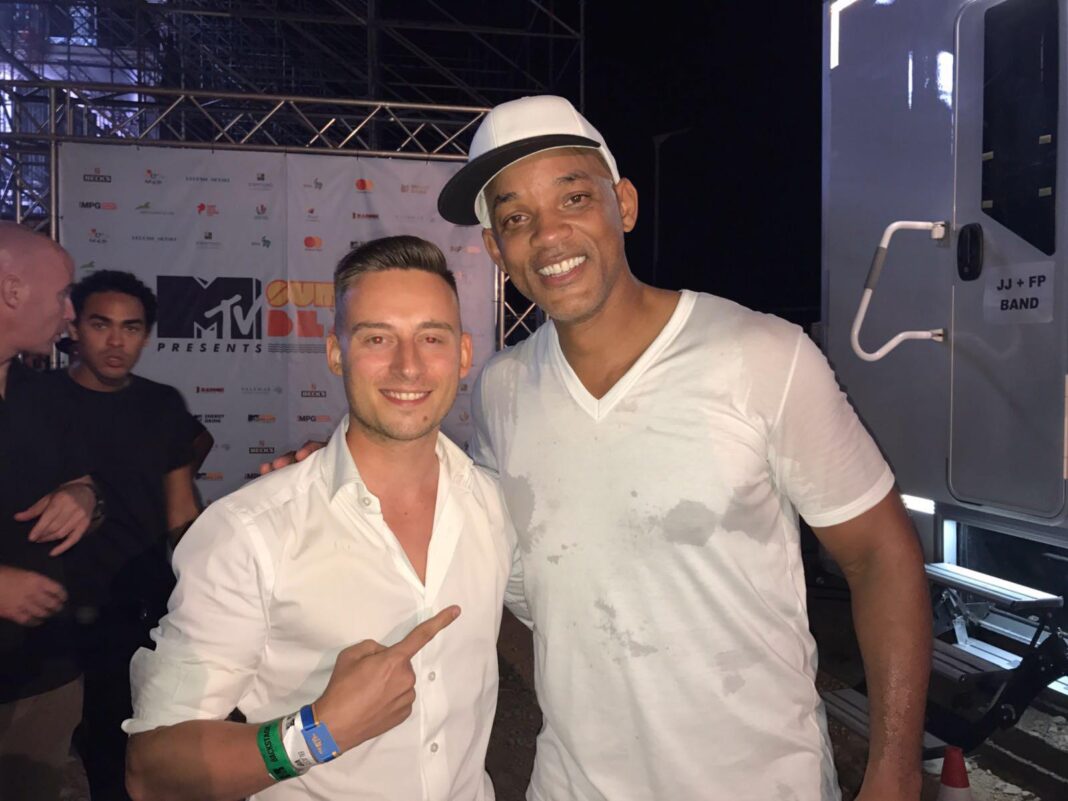 Kristjan Podgornik is a Slovenian entrepreneur and a young creative business advisor. In all his companies, he aims to create an exhilarating experience for people. They mainly base their operations on lifestyle. He is a unique events organizer (tailor-made culinary and travel experiences), a brand developer, and the founder of the Golden Experience brand of the organic olive oil product infused with gold flakes.
Kristjan's Background
As the son of an international fine art dealer and being close to artists like Pablo Picasso and Andy Warhol, Kristjan has curated his craft from an early age. His life endeavors are also due to his native land Slovenia, a small country rich in beauty from its landscapes, which inspired him to create incredible experiences for others. He is now an international tastemaker in the luxury goods industry and understands that he will reach as high as he has set his bar. He knows what to offer, how to deal with every individual, and how to deliver the best experience possible with a strong focus on cuisine, hidden gems of nature, and creating unforgettable moments that you cannot recount elsewhere.
Entrepreneurial Highlight
Due to his expertise, Kristjan has won the trust of numerous celebrities and prolific clients worldwide who chose him as their destination guide, for their events. He has hosted many stars, including actor John Malkovich, Placido Domingo, Jose Carreras, and rapper Redfoo. He has met Will Smith, Samuel L. Jackson, among other celebrities, in his high-end social scene. Additionally, his Golden olive oil has made its way to Michelin-star chefs, Hollywood stars, and the former US first lady Melania Trump.
Giving 'Fresh Breathe' to Celebrities
It is pretty standard for people to take breaks from their pressing daily routines and tour the world to experience nature, unwind, and create a lifestyle. Kristjan makes your adventure successful, offering you the relaxation you are seeking. Celebrities have the most out of it, especially with his impressive way of networking and establishing relationships. In addition, he provides the luxury celebrities desire.
With Slovenia being close to tourist destinations like Vienna, Venice, and Munich, it is also a hub for natural attractions, its cuisine being one of the best in the world. The restaurants and food are epic and simply the best place in terms of culinary experiences. But, again, Kristjan's favorite restaurant is CUBO, where Golden Experience conforms. Kristjan, therefore, makes the most out of the beauty surrounding him to give visitors or clients the luxury they desire.
Conclusion
Kristjan further expresses the core of Golden Experience, enjoying life thoroughly by either travel, Michelin-star cuisine, or the best company. His strong attention to detail, the intent of gifting, and curated skills allow him to make life worth living, not only in Slovenia but across borders. If you want to visit Slovenia, Kristjan is your go-to person to give you a tour as he directs you to the best places.
Website: https://www.goldenproducts.eu/the-story/