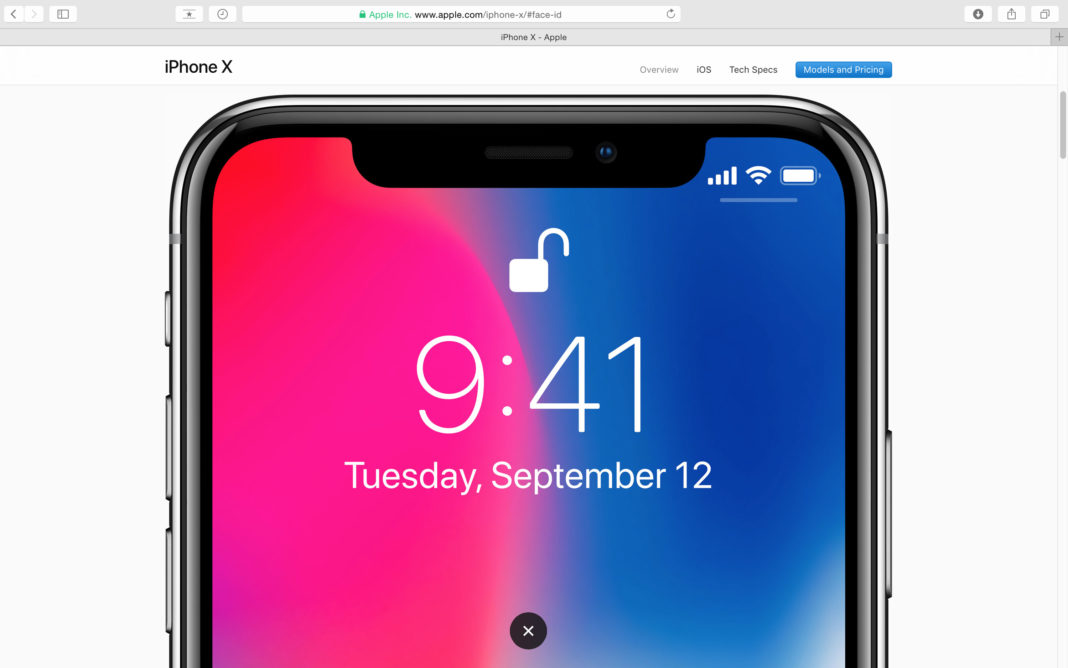 When the iPhone was originally released in 2007 no one realized how it would change the world of cell phones.  The most popular selling phone brand of the time was Nokia.
The first thing you will notice about the iPhone X is that it's missing the home button.  The finger print scanner that you came to become familiar with is now gone.
Instead of pressing the home button with your finger.  You will now look at the phone to unlock it.  There have been a few tests run on the phone (most notably the by WSJ.com) where twins have fooled the security of the phone.  For the most part it will work securely and reliably.
Apple has stated that the iPhone X is all about premium parts and an all-new experience and called it the future of the smartphone.  This may be seen as a big gamble as Apple tries to regain some of its leadership in the market and it's innovation as it tries to separate itself for it old and possible tiresome designs.
Memory storage on the iPhone X will be available in the 64gb and 256gb sizes.  The base price of the iPhone will be $999 for the 64GB model and $1,149 for the 256GB model.  The camera on iPhone X has 12MP wide-angle and telephoto cameras.  The pictures that come for the Portrait mode on the iPhone are incredible rivaling the function of a big DSLR camera with a shallow depth of field.
The display on the iPhone is a 5.8 inch OLED which is the clearest phone display that Apple has ever made.  When the screen is at maximum coverage there is a notch at the top where the phone speaker is.   The notch is noticeable but not enough the bother you too much.  The blacks are deeper and the whites are brighter.
While this phone is the most expensive iPhone yet, Apple will continue to sell phones.  Payment plans and down payments will go up slightly but not enough to discourage the people who need a phone upgrade anyway.  While this might not help Apple's market share as some people will switch over to Samsung Phones it will help it keep its revenue share.
In Summary the iPhone X is going to make the experience more fun with its innovative camera and more novel with its facial recognition.  It will be interesting to see what Samsung comes up with in the upcoming year.