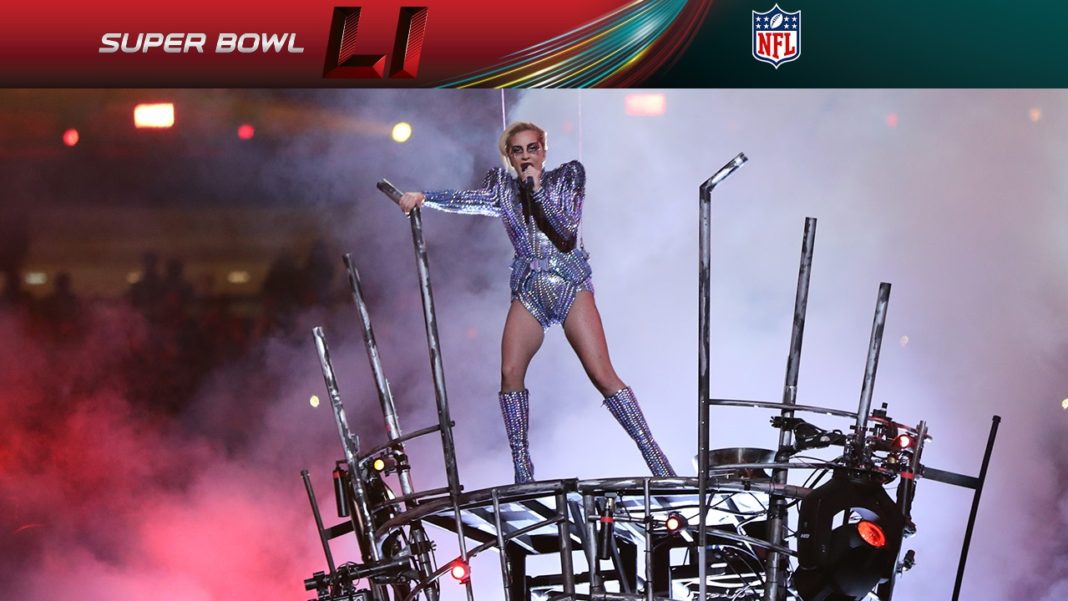 As the lights went down on Houston, Texas at Superbowl 51, Lady Gaga appeared at the top of NRG Stadium singing "God Bless America".
As she sang "This Land is Your Land", stars took the shape of the flag. She then took a 260′ leap downwards in to the center of the stadium secured by cables to land on a tower in the middle of the stage, singing "Poker Face", "The Edge of Glory" and "Born this Way", while doing acrobatics suspended on wires in mid-air.
She then sang the song "Million Reasons" playing the piano. After the fans quieted down she asked "America, World how're you doing tonight? We're here to make you feel good. You want to feel good with us?" after which she said "Hi Mom and Dad!".
Her performance was about 13 mins and delivered a message of Unity while being cheered on by thousands of fans in the stadium and over 100 million viewers.