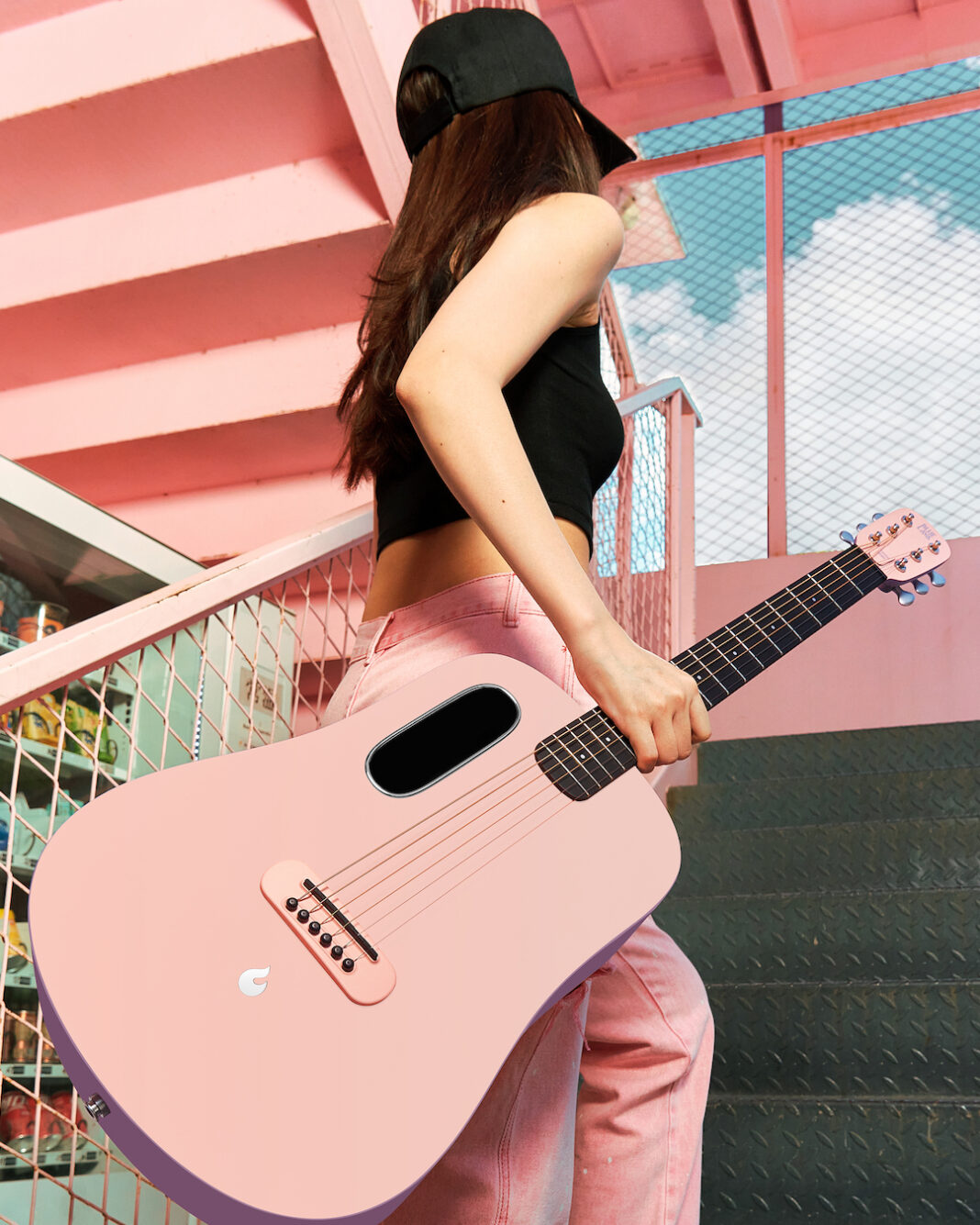 Days before SXSW 2023 kicked off in Austin, Texas, the music industry hit a new milestone that is worth celebrating, paying homage to the early days of the Recording Industry Association of America (RIAA).
For the first time since 1987, vinyl records outsold CDs in the United States last year, selling 41 million units against 33 million for CD, according to the RIAA's annual revenue report.
While the RIAA isn't the first to claim that vinyl has outperformed CDs, it's the first time we've seen such data that specifically referenced US-based sales.
Earlier this year, the Entertainment Retailers Association (ERA) reported the same milestone, but referencing only UK sales data.
A recent report by The Verge also shared that growth in vinyl sales have also been similarly reported across Germany, Japan, and South Korea.
Today's audiophiles, specifically Gen-Z, have certainly captured the early day nostalgia of appreciating music for what it is today, but also with whom and where it originated (thank you Taylor Swift).
While vinyl is starting to make its warm welcome back into mainstream music, streaming undeniably still dominates consumer demand for convenience and immediate access to their favorite artists, accounting for over 84% of total music revenue in 2022.
Which brings us to the next big consumer trend – the return of the guitar and electric guitar.
Prior to the COVID-19 pandemic, the number of new guitars sold in the U.S. were just under three million per year, according to market research firm Music Trades, with 2021 estimating 3.5 and 3.8 million units sold.
However, when the first wave of the pandemic hit, it resurrected a genuine interest by millennials and Gen-Z in playing the guitar due to the significant reduction in time spent traveling, going out to eat, and attending live events and concerts.
In the spring of 2020, the nationwide lockdown drove thousands of Americans to pick up and learn an instrument, which drove guitar sales through the roof through 2021 – specifically, Fender.
Fender CEO Andy Mooney previously told Insider that the pandemic taught us that people now have more time to invest in themselves – specifically, in learning music and the guitar. "It's just a fundamentally good investment of their time and self-development, or relaxation, mental health," Mooney emphasized.
Thanks to YouTube and Reddit, consumers began searching for different ways to learn the guitar, whether through video tutorials or from some of their favorite artists who were looking to maintain their connection with fans.
"The younger generation still loves music from 50 years ago," said Craig Inciardi of the Rock'n'Roll Hall of Fame. "Artists like Pink Floyd, The Beatles or Queen still top the charts in music sales and streaming. Young people are rediscovering these bands and looking for the same kind of instruments."
It's why we've seen new types of music collaborations that mix nostalgia with technology to help produce incredibly modernized models and online lessons for learning to play the guitar.
And that's what led me to LAVA MUSIC and its product line of smart guitars, including the LAVA ME 3, which launched in December 2021, and brand-favorite, BLUE LAVA Touch.
Founded in 2013, LAVA MUSIC is the brainchild of Louis Lu and two other friends at the Musicians Institute in Hollywood. Inspired by the fiery lava breaking out of a volcano, LAVA represents the continuous flow of passion and love for music.
During its first few years of its lifecycle, LAVA retailed musical instruments from known brands, like Fender and Gibson.
However, it eventually moved away from housing industry-leading brands and designed its own futuristic take on instruments beginning in 2015.
"We learned that the musical instrument industry hadn't seen any significant innovation in over half a century," said Stephanie Jiang, marketing manager at LAVA MUSIC in an interview with True Hollywood Talk, adding that they decided to build its own products
"Innovation, technology, and art are at the center of everything we do. Adding to all the features a musician can have on an instrument, our products present a unique, appealing design and new, enabling characteristics, inspiring players to find their potential and unleash it to the fullest," said Jiang.
Its latest smart guitar is the LAVA ME 3, a complete reimagination of the acoustic-electric guitar that takes guitar performance to new levels with its integrated 3.5-inch multi-touch display nicely embedded in a carbon fiber guitar body.
Powered by the LAVA's proprietary developed HILAVA system, the multi-touch display features intuitive apps transforming the function of effects, looper pedals, metronomes, turners, and more that enables players to utilize them with just a few taps.
LAVA's latest generation carbon fiber material – AirSonic 2 – makes for a beautiful, luxurious finish that according to LAVA's Structural Engineering Department, makes the guitar 30% more shock-resistant and more weatherproof, compared to other products on the market.
Using the 4-MASS technology, LAVA ME 3's structure is engineered by simulating the vibration dynamics of the top, body, neck, and internal air, so it delivers a full, balanced tone.
One of the more interesting features that really distinguishes the playing experience is its soundboard features exhibited in the guitar's iconic New Honeycomb Structure that produces sounds 20% deeper in bass and 30% longer in sustain.
Whether with LAVA ME 3 or the BLUE LAVA Touch, which I currently have been playing on, alongside the equipped HILAVA system, players can play hand-in-hand with the mobile LAVA+ App. The app allows you to store and share your works directly onto/into your guitar, while connecting you with musicians from around the world.
Another feature I found immensely useful is the guitar's interoperability, specifically with the HILAVA system's cloud feature, that enables content on the guitar to auto-sync to your smartphone, allowing you to access your work from anywhere.
Within the LAVA+ app are several additional apps that also help teach and guide you through your music journey, regardless of whether you are a novice or experienced.
For novices like me who have a guitar that has simply sat around and collected dust due to the lack of patience in taking the time to learn the chords to actually master the instrument, the Practice App is what sold me entirely on LAVA MUSIC's technology.
Inside the Practice App, there are five essential exercises that will provide a level of instruction and guidance to novices like me, including mastering finger dexterity, strumming, scales, ear training, and more that just hasn't been seen in the market before.
The App gives you real-time feedback while practicing and produces a detailed report immediately afterwards to help measure your skill-building.
Inside the Effects App, players are able to easily access dozens of built-in effects where they can craft immersive sounds and fine-tune the tone to their liking by simply adjusting the effect parameters.
The Loops App, for example, contains a regularly updated "grooves" library, where players can select a particular groove, record up to three tracks over it, and save the music to the guitar itself with the ability to share it directly with friends from the app.
Other apps including Tuner, Recorder, and Tempo also help players set up to play fast and easy, enabling you to tune the guitar without a hassle, recording riffs in clear sounds, and/or improving your rhythm easily for any style.
If you're looking for a uniquely positioned, innovative gift for a loved one – or even yourself, the LAVA ME 3 or BLUE LAVA Touch is a must-have and will provide you with an entirely new experience on the guitar you never imagined before. 
For more information, visit https://shop.lavamusic.com/t/LF.