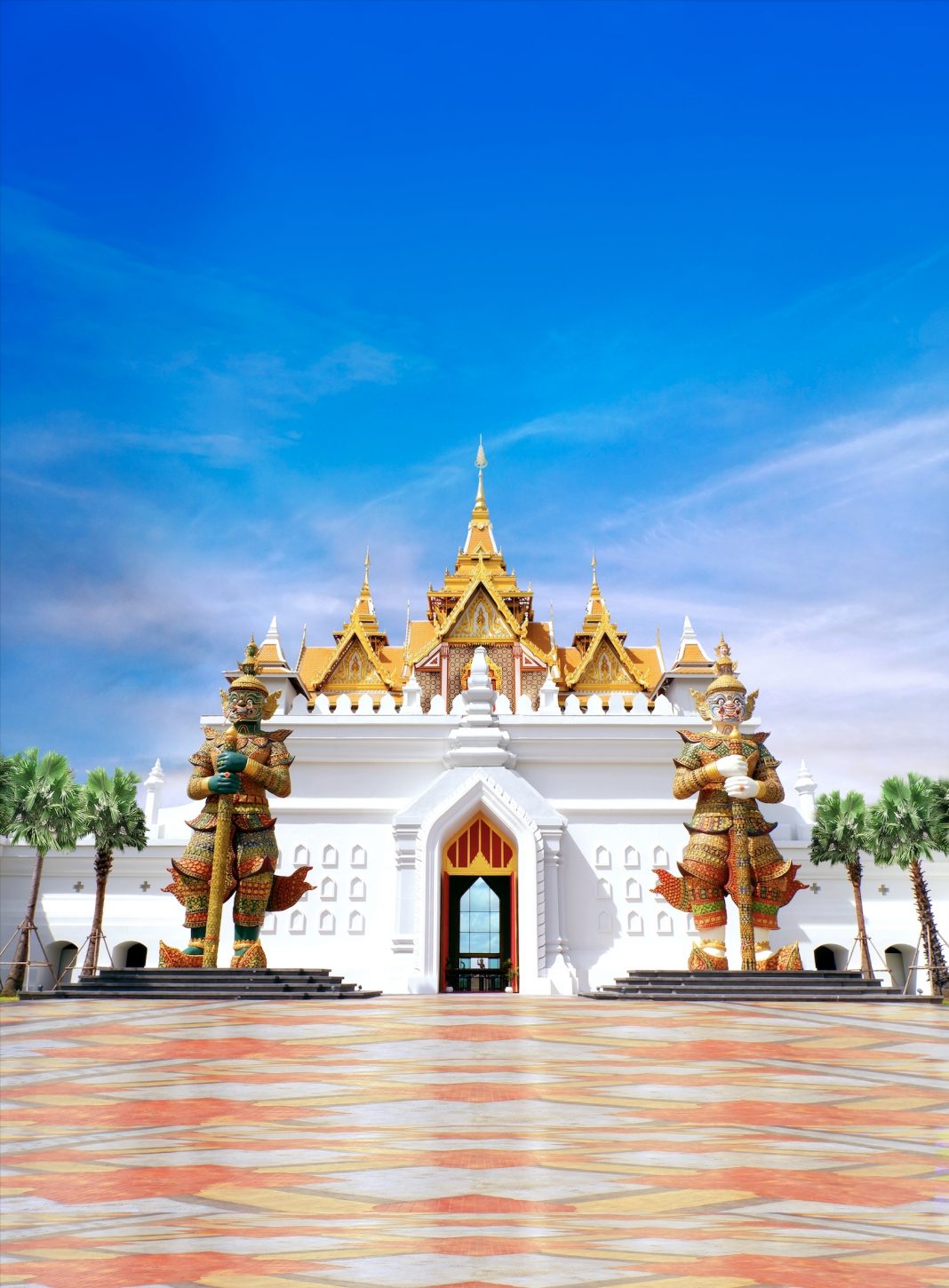 In today's world, with the fast advancing technology, security, and privacy has become a vital issue. In the business world, a data security breach may cost an entrepreneur a lot in terms of assets-real, intangible, or financial. It is, therefore, crucial to put in place top-notch security measures. One of the ways to ensure data security is tokenization, replacing sensitive data with unique identification symbols that retain the essential information about the data without compromising its security. It reduces the amount of data a business needs to keep on hand. When properly executed, tokenization will make it more difficult for anyone to breach data security.
Meet the Legend Siam Theme Park Project, which has initiated to offer real estate security tokens on a blockchain curated by Via East West Capital (VEWC), a private investment platform that focuses on 100% transparency based in Southeast Asia
The Legend Siam Pattaya Theme Park
The Legend Siam Theme Park is an international renowned destination located in Thailand, Pattaya, a popular tourist location all over the world. The theme park size is 65 acres. Currently, it is the most popular attraction in the Kingdom. The total value of the entire project is worth 131 Million USD, with 1,000 slots for car parking space, 100 buses, and the whole theme park capacity to hold 20,000 visitors.
The Theme Park is currently operating at full capacity. With a total of 8 attraction points operating to promote Thai Cultures' meaning and symbolism throughout the world. Illustrating Siamese stories and legends dating back to over 1,000 years ago. It divides into different zones; the Siam Zone shows Siam civilization and how agriculture shaped present Thailand, the Araya Thai Zone shows daily Thai lifestyle and arts, and the Phum Pandin Zone, which tells about the people of Bang-Rachan.
The theme park features show theatre includes up to 100 seats, Mirror Mezz, haunted house, (Awarded Top 5 most scary haunted house.) Temple Fair (Viking/Carousel/Ferris Wheel), Siam Village Time Machine, Queen Of Naga, Lord Indra Erawan Elephant, Floating Market, and 140 shops that offer all local Thai products and local Thai food, this includes the main restaurant for all-day dining which includes up to 800 seats. Legend SIAM provides an all in one experience for all families.
Tokenization
Today, many small and midsize businesses are using tokenization to secure credit cards and e-commerce transactions. One of the most common ways tokenization is used in credit card processing. Tokens are mainly classified as, payment tokens or cryptocurrency, and, as in this case, Asset-backed token or security token. Security tokens offer secure, fast, and less cost trading of assets through blockchain technology. Also, they increase liquidity for traditional securities.
Via East West Capital tokenized Legend Siam Coins (LST) on their private blockchain, the tokenized securities allow investors to invest in the VEWC platform. Legend Siam Token presents holders with the unique opportunity to gain an indirect fragmented equity ownership stake in this iconic property.
Via East West Capital Tokenization of the theme park Assets allows foreign investors to be able to invest in the projects Available only to accredited investors and otherwise qualified purchasers.
The Legend Siam Token (LST) not only represents a new coin on the market that is asset-backed, but it also establishes a blueprint for future real estate tokenization. The future of real estate investing is one that provides global exposure, transparency, public access, and liquidity, all of which are elements that can be delivered through VEWCs blockchain technology.
The Role of Via East West Capital (VEWC)
VEWC played an imperative role in this deal, providing a distribution platform for accredited investors to purchase tokens. VEWC was able to list the tokens filling through the SEC USA under Reg D with Blue Sky Filing. The Thai tourism industry is one of the key focuses of VEWC; this is because the trend of the tourism industry in Thailand is stable and has since grown over 38 million arrivals in 2018.
To find out more about this project between VEWC and Legend Siam token offerings, feel free to reach out to us at https://www.vewc.com/.