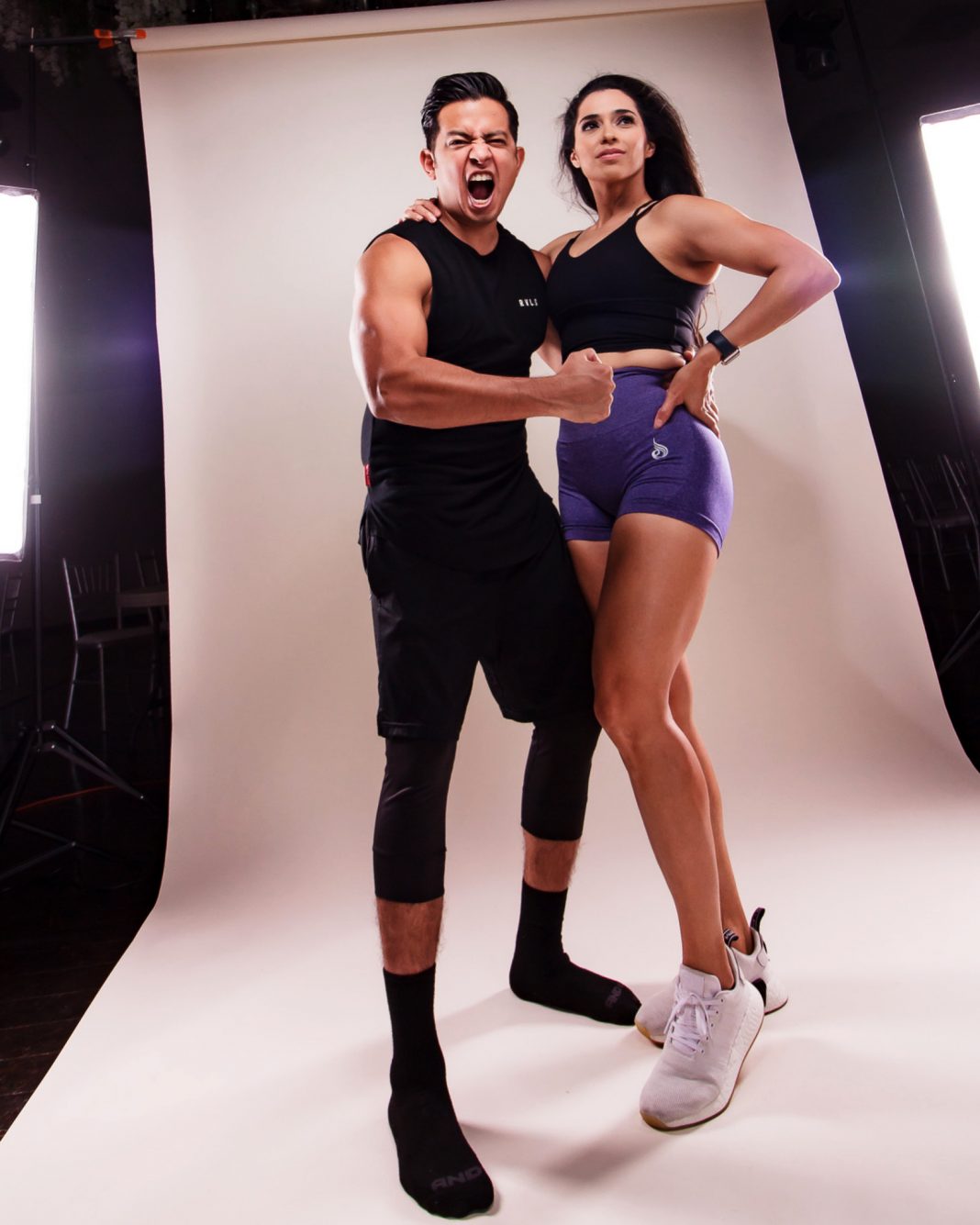 Social distancing has been the new normal for most of us since the outbreak of the COVID pandemic. As the virus sweeps countries around the world, governments are imposing restrictions on the movements of its citizens. Billions of people belonging to different nationalities are now experiencing some sort of lockdown as authorities try to slow down the transmission of the disease.
Lockdown measures are crucial in controlling the spread of the disease, but being confined at home has an impact on our health and wellbeing. Studies have shown that being inactive and just sitting on the couch has adverse effects on a person's physical and mental health. So, during this period of mandatory home confinement, staying active is essential to keep fit and healthy. Most people will ask how they can stay healthy and physically active while homebound.
Fitness expert Jeffrey Castillo has an answer to that question. Castillo is the co-founder of the fastest growing women's fitness brand, Legendstrain. He is a fitness train turned entrepreneur that helps people to stay fit during the quarantine period. Fitness and wellness are his forte. So, let us listen to the expert on the kinds of physical activities that will keep our body and mind healthy while staying at home.
Beginning Of Legends Train
Jeffrey Castillo's wife, Susy, began her journey to the world of fitness. Susy decided to dive into a fitness program to lose some extra pounds that she gained after childbirth. That excess weight had an impact on her. "My wife lost her motivation because of that. So, I told her that she could not make changes because she is finding things to blame. It's time she starts blaming herself," Castillo said. He added that at first, my wife thought that I was taunting her until she realized that owning the blame for her circumstance will give her the drive to make a change.
With his wife's fitness program, as she was able to shed some pounds, she got her confidence back. She was so into fitness that she became an expert on it. His wife spent much time researching and experimenting with all kinds of training regimens. She also studied diets, supplements, and lifestyle routines. With the influence of her wife, Jeffrey became an advocate of the concept that he dubbed, "Total Human Optimization." He became deeply passionate about this concept.
Eventually, the couple launched their own fitness company, which they named LegendsTrain. Their company provided a fitness boot camp to individuals who want to be healthy and boost their confidence. Their company's website, LegendsTrain.com, becomes a platform to share educational, motivational, and inspiring content for those who want to be fit.
"Between the two of us, my wife is the expert when it comes to the fitness regimen. I am more of the geeky husband who facilitates the technology and high-end production to bring workouts in the homes of our clients. My wife takes care of the workouts while I handle the business side," Jeffrey explained.
After the implementation of quarantine measures in the country, Susy suggested helping people stay fit while staying at home. They started offering free virtual workouts when the lockdown began and it became a hit. "We were the first in the world to start live streaming virtual workouts when the quarantine started. People loved it that led to the growth of our community around the world," Jeffrey said. He added that their followers on Instagram skyrocketed from 2,000 followers to 11,000 followers in just 45 days. People from all over the world joined their virtual workouts. The couple's aim is not to earn from their virtual workouts but to help people to do daily exercise to have a healthy body and mind.  "Instead of charging a fee for our virtual workouts like most trainers, we offered it for free. We want to help out as many people as possible in their daily exercise which is crucial in this time of confinement. We see the excitement from them during our virtual live streams," he explained.  The couple used Zoom and OBS for the live streaming of their virtual workouts.
Every Wednesday, Susy offers a question and answer session wherein people can ask anything about fitness such as weight loss, diet, nutrition, and supplements. "Right now, our Instagram account has the biggest collection of home workouts. People can watch our workouts and they can do it on their own time. And they loved our workouts as evident in the thousands of likes and views of our workout videos," Jeffrey said.
With the success of their virtual workouts, the husband and wife tandem will launch an online Fitness Academy. Starting May 5, they will be offering training sessions every day. "The academy will give our community a daily workout regime that they can follow every day. Aside from workouts, we will also talk about recipes, nutrition guides, and on top of these, there will be exclusive interviews with some of the top fitness influencers in the world," Jeffrey said. He added that they have been working on this project for the past nine months. And finally, they offer it to their community. Interested individuals will have to pay $9 per month to join the Academy.
Daily Workouts While On Lockdown
Susy offers our readers some daily workouts that can be done while on quarantine. "These are some home workouts that they can try at home even if they do not have any workout equipment," she said. 
Knee push-up. It is a home workout that is primarily done for the core and arms. "Start from the traditional push-up position but, rather than your feet, place your knees on the ground. Next, bend your elbows up and down like in common push-ups while maintaining a straight position from your head to the knees," Susy said. He added that they could do this exercise in two sets with 16 repetitions. 
Crunches. Probably, crunches are one of the most common exercises. It focusses on strengthening the abs. And considered as one of the most effective bodyweight exercises to strengthen the body core. "Lie on the ground and rest on your back. make sure that your knees are bent, and feet are touching the ground. Put your hands behind your head then lift both your chest and your legs slightly but leave a niche between them," Susy shared. He mentioned that they can do 15 repetitions of this workout. 
Squats. Another common workout that can be done in the comfort of our homes. Same as with crunches, it helps strengthen the core and balance. "Widen your feet parallel to your shoulder and extend your arms ahead of you. Bend your knees and your hips slightly then do the normal squat position. Push up using your heels and repeat," Susy said. He continued that they could do it in two sets with 20 repetitions.
Final Thoughts
"There are so many uncertainties out there right now. Long-term confinement does influence our body and mind. So, we need to reinvigorate our health and wellbeing by conducting home workouts that can boost our immune system and our mood," Susy said.
For those who want to enroll in virtual workouts, Jeffrey and Susy Castillo are always ready to help you in getting fit. Please kindly visit their website at www.legendstrain.com and check out their online coaching programs.