Working in the music industry is a dream most people have, but only a few end up pursuing it. This is mostly due to the widespread misconception that only a few lucky people can make a living out of it and that succeeding in this career is very much like winning the lottery. But this doesn't have to be the case.
According to Shalev Alon, if you are consistent enough, you'll 'get the job'. Shalev Alon offers full audio service of mixing and mastering music for films, TV, and artists, and throughout his career, he has worked on the Disneyland shows for Marvel Land, mixed the music in Star Wars Land, worked on major films like The Lego Ninjago Movie, A Minion Short, Hotel Transylvania Short, and won the intercontinental Music Award for Best Song Production and Best Mixing for the song "I Don't Understand". Here are Alon's tips for every artist wanting to pursue a music career.
Reconsider Your Idea of 'Making It'
Most people believe that you can only be a fulfilled artist if you make it big. Shalev challenges this idea and instead pushes entrepreneurs to focus on gratitude. "You don't need to wait until you 'make it', if you are getting paid for your creativity, you have already made it," said Shalev.
The Three Golden Rules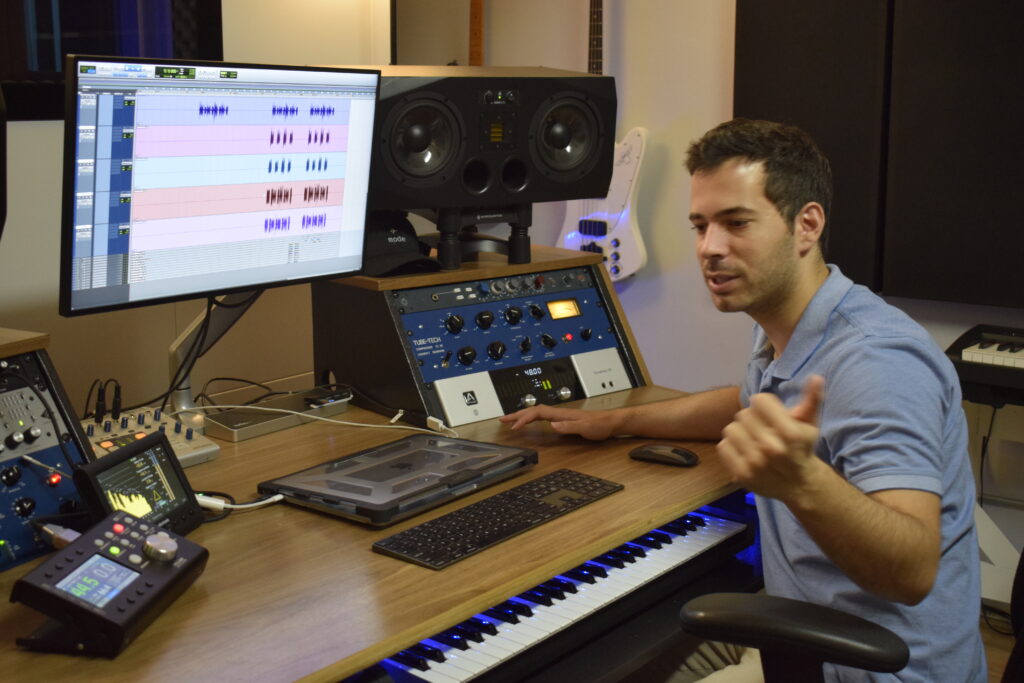 Being on time, showing professionality, and always keeping a good vibe in the studio are Shalev's three golden rules. Be patient and keep following these simple guidelines and you will succeed. Making a career in music requires time. As you keep connecting with new clients, people will start recommending you to family and friends, expanding your network. "In the music industry, most relationships are built on trust and strong connection with people who understand you, sometimes even beyond the music," said Shalev.
Stop Relying on a Plan B
Pursuing a career in music can be intimidating at first, but if you decide to choose this path you have to be all in! If you keep relying on a plan B, you will never do your best to reach your goals in this field. "Once you push yourself to the corner and tell yourself that this is the only option for you, that's when your mind becomes the most creative and you will do everything you can to find the solution to make a living out of it," said Shalev.
Persistency
Even though your growth may seem slow at the beginning, you have to keep believing in yourself. This is where most entrepreneurs fail as they don't have enough patience to keep pushing for their goals whenever they fail to see results. According to Shalev, the key to success is to never stop. "You just need to remember not to give up and try every day, even if it's one email a day, even if you go to one event a week. (…) Ashton Kutcher once said: 'For you to be at the right time in the right place, you need to be outside all the time until it happens'."