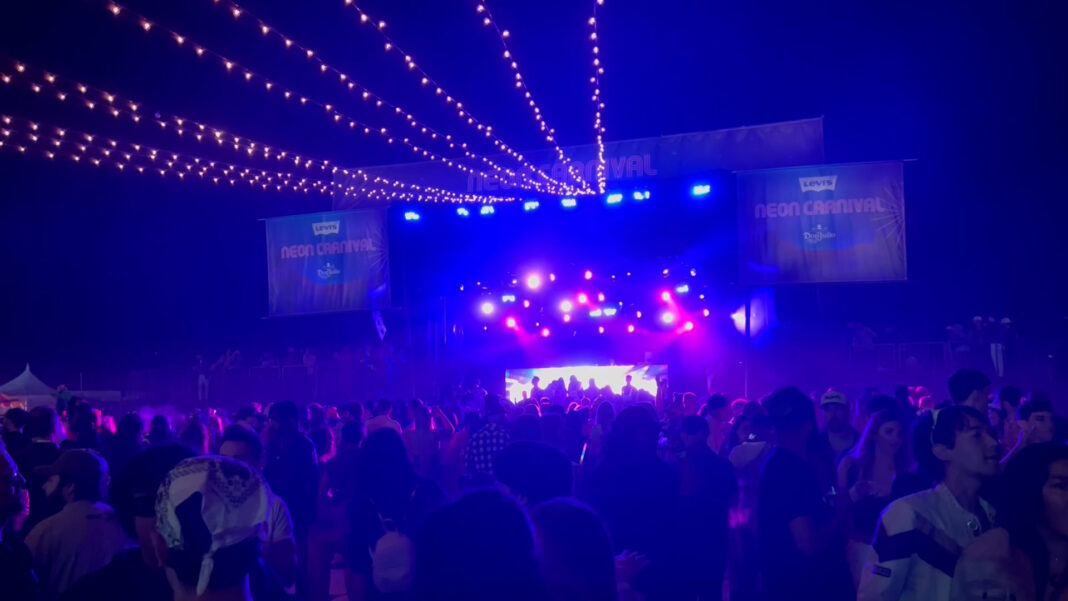 SATURDAY, APRIL 15, 2023 (Thermal, CA): Neon Carnival, the highly anticipated late-night party of the year made its triumphant return to the Desert International Horse Park celebrating its twelfth year during this past music festival weekend. The legendary denim and lifestyle brand Levi's returned to headline this year's event alongside Mexico's original luxury premium tequila, Tequila Don Julio. Smirnoff ICE Neon Lemonade and Path Water joined the party for their second consecutive year and welcomed newcomer Ghost Energy to the festivities.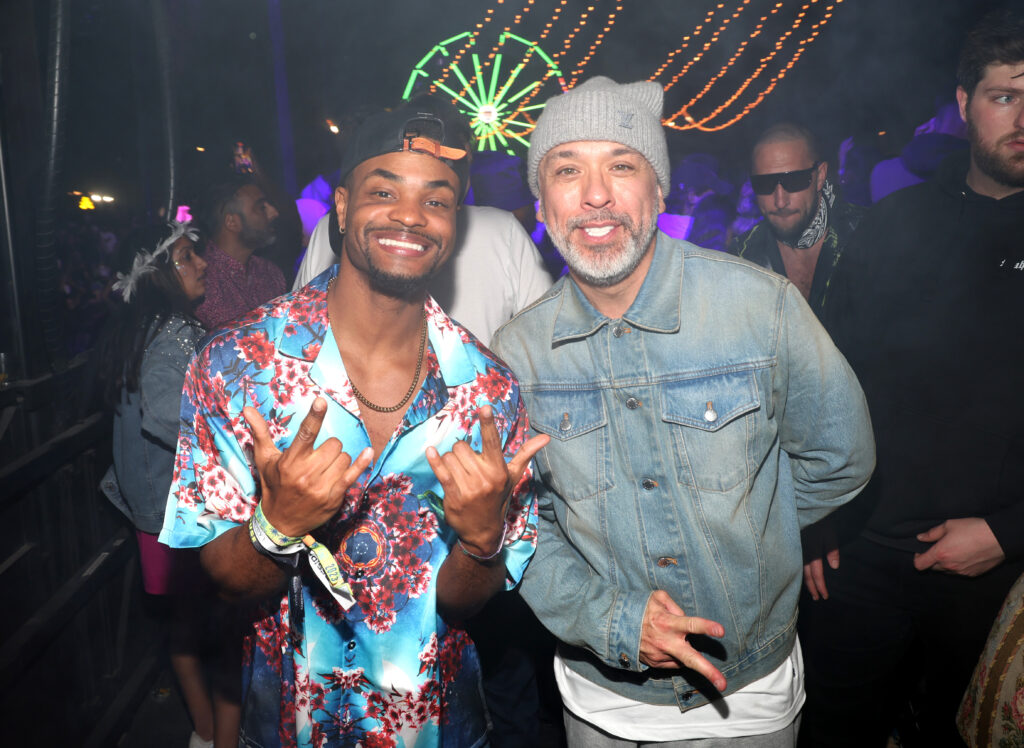 Among the many celebrities in attendance were musical artists and stars like Leonardo DiCaprio, Lil Nas X, Janelle Monae, Camila Cabello, Metro Boomin, Lil Baby, Future, Teyana Taylor, Shay Mitchell, Anderson Paak, Nina Dobrev, Shaun White, Austin North, Alicia Boe, Lele Pons, Rachel Zoe, Renee Rapp, Hannah Stocking, Yung Taco, Jasmine Tookes, Yara Shahidi, Karrueche Tran, Michael Rubin, Coi Leray, Olivia Culpo, TINX, Alix Earle, Jo Koy, Shaun Ross, Cash XO, Bun B, Jazzy, Vale Genta, Food God, King Bach, Patrick Starr, Shaka Smith, Mel Debarge, Inanna Sarkis, Glorilla, and Yo Gotti

The Neon Carnival is a testament to the unique and creative spirit of the Coachella festival. It brings together a diverse group of people from all over the world to celebrate music, art, and the joy of being alive. As the night wore on, the party continued, with attendees dancing and laughing until the early hours of the morning.
Overall, the 2023 Neon Carnival was a huge success, with attendees raving about the incredible performances, carnival games, and overall atmosphere. It's no wonder that the event has become a must-attend party for anyone visiting Coachella. If you're planning on attending the festival next year, make sure to mark the Neon Carnival on your calendar – you won't want to miss it!