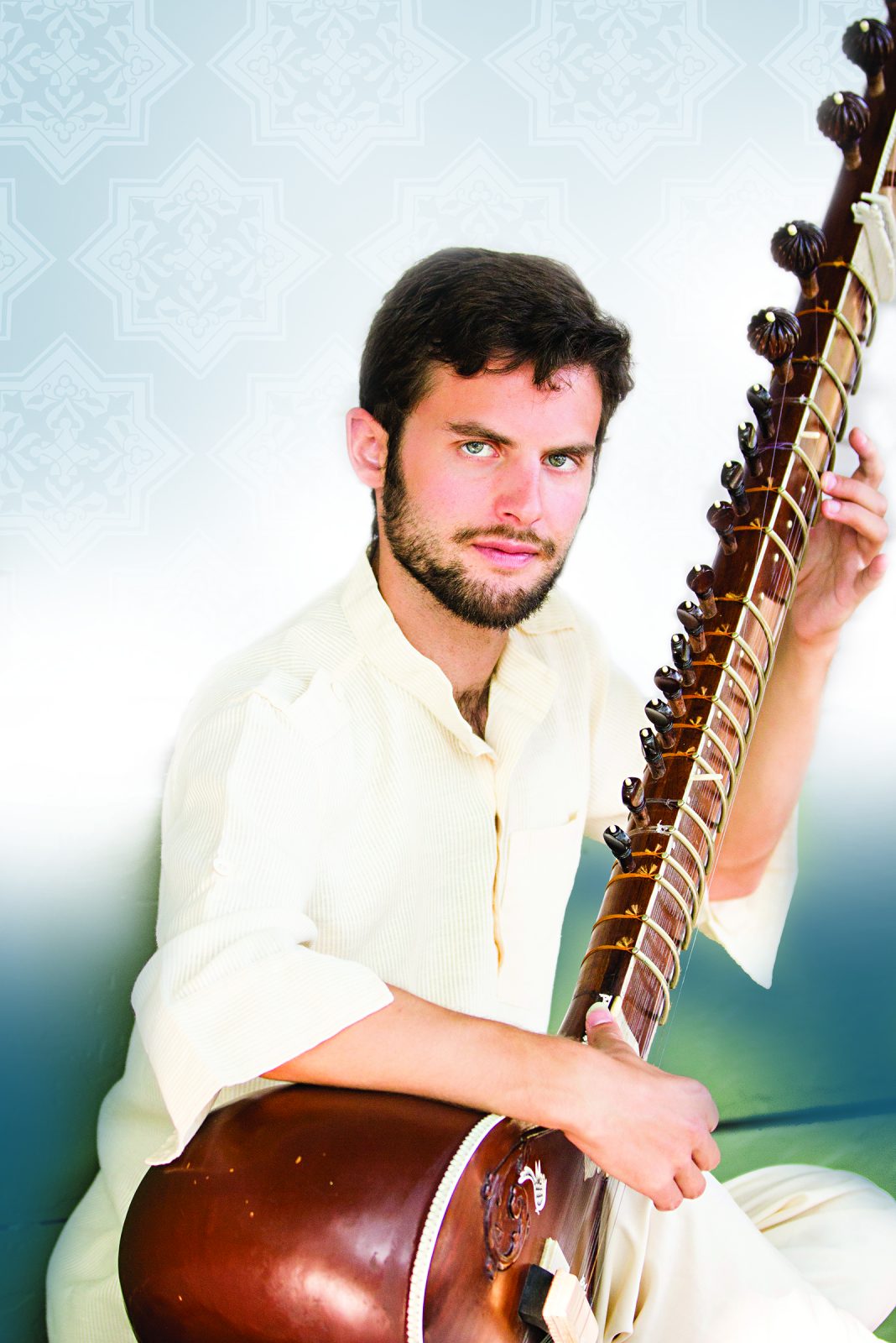 Music has been around for as long as humans have walked the earth. Today, hundreds of music genres exist across the globe; yet, most of these we do not get the chance to hear.  Some genres have stood the test of time, while other new genres are born every day. As the world advances rapidly today, only a few traditional music genres are surviving. But, it does not mean that these traditional genres have to die.
There is so much to learn from music. A new generation of musicians today is still keeping ethnic music alive. Will Marsh, a California Bay Area international music performer, teacher, and composer is one of these skilled individuals who cares about traditional music and wants to see that these genres live on.
Getting into the Music Scene
Marsh is a member of a new generation of serious Indian musicians from the United States. He is a classical sitar player and has been for the past fourteen years. The sitar is not the first or only string instrument that Marsh plays. In fact, he started playing the guitar when he was young. He has played the guitar professionally for 20 years. 
Marsh's love for music goes back to his high school days. Marsh started performing in junior high school with a rock band in talent shows and later took guitar as a major in the prestigious Interlochen Academy of Arts.
The then rockstar put in 10 hours a day practicing how to play guitar and in the process developed a lot of skill in classical music, jazz, and composing music. After high school, Marsh attended the California Institute of Arts music, where he would later discover sitar music. It did not take long. While still in his first semester, Marsh crossed paths with the music from North India and changed his major to Word Music. Just like with the guitar, he practiced the sitar to near perfection. Marsh was just starting his journey as an artist playing the sitar and knowing more about the Hindustani music genre. His commitment to art has made him a sought after teacher in music. Marsh brings refined melody, imagination, and devotion to all facets of his music. 
Learning From the Best
While at the California Institute of the Arts, Marsh trained under Ustad Aashish Khan, the eldest son of Ustad Ali Akbar Khan. Marsh then went on to receive an M.F.A in World Music from the institute in 2013. Marsh has also worked with sitar masters like Roshan Jamal Bhartiya, Tushar Bhaita, and Shakir Khan. Due to his experience in playing the guitar and sitar, Marsh has created a unique new sound. He has a deep and creative spirit which is the main reason for his international influence. His musical language covers a huge scope, from Western Classical Music and Jazz to Balinese Gamelan and Persian setar.  Marsh's music has been previously described as: innovative, blissful, and tranquil. He has a way with melodic improvisation that not many artists do.
Even after playing the sitar for a couple of years, Marsh had never been to India until 2016. There he was received well and recognized as a sitarist. After his first trip, he has been going back to India every year to perform and learn more about sitar. Marsh has already established a large network of artists and musicians in India that he continues to perform with and learn from.
Working With Grammy Award Winners
Every composition Marsh makes is highly influenced by his training from both the Western guitar and the North Indian sitar. This has made him one of the most unique musicians of today making him an internationally celebrated sitarist. Marsh has recorded with Grammy Award-winning producer Brian Vibberts. He has also recorded for Grammy-winning Pop icon Belinda Carlisle and Donna Delory, Madonna's backup singer.
Any time Marsh hits the stage he shines with fluid melodic improvisation. His ability to take over any music situation and elevate the tune can be attributed to the mastery of multiple musical styles. He is one of the few Westerners in the world to become fully proficient in traditional sitar music. Marsh is part of the few musicians carrying on the Hindustani tradition that is over 1000 years old. He teaches his students the ancient musical tradition both in the US and India. Apart from appearing on Grammy-nominated artists' albums, Marsh's unique music has been featured on stages in Kolkata, documentary films, and even yoga retreats.
After making trips to India for a couple of years, Marsh discovered he wanted to do more than just play the instrument; he wanted to learn how to make them. He fell in love with the idea of how the sitar is handcrafted by families going back generations. In 2018, Marsh started the Will Marsh Music store. He then went on to design a high-quality electric sitar which was done after two years. The revolutionary instrument is the first of its kind. It is the mark of a new era in Marsh's musical journey, and likely the musical journeys of many others to come.