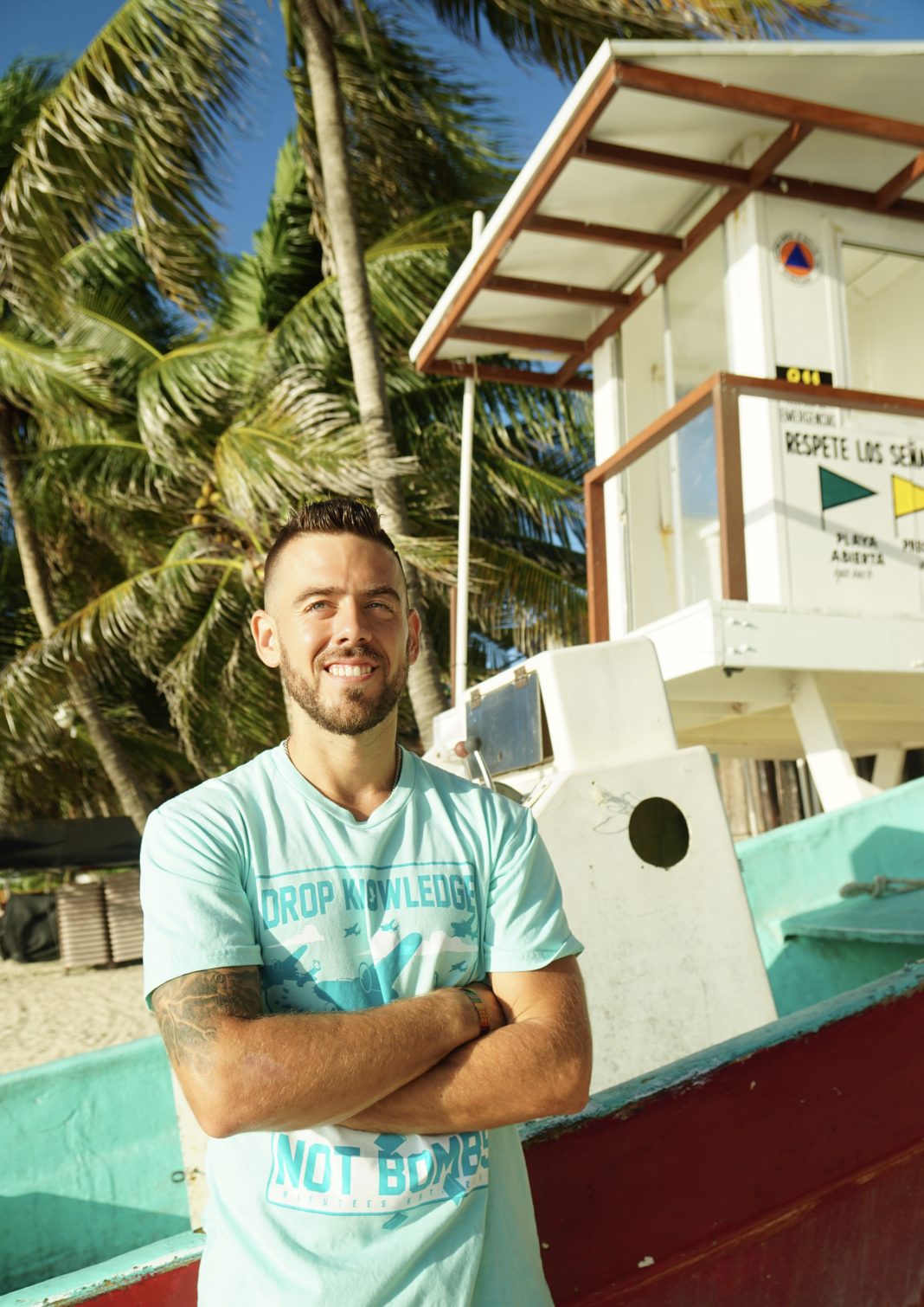 There are many different factors that might compel an individual to want to work from home or away from their job's offices. Whatever the reason, more and more individuals want to make the shift toward remote work, especially as a means to adapt to the way the world is advancing. At the same time, many don't know how it can be done, or what steps should be taken to be successful in their search.
Jordan Carroll, "The Remote Job Coach" helps high performing individuals make the transition to remote work. He specializes in helping those who have transferable remote skills with their current experience but aren't sure where to start with their job search. He's worked remotely for almost 6 years for multiple companies and industries while living in the US and also traveling to 15 different countries.
From his experience, remote work has allowed him the freedom and flexibility to learn more about himself and the world. Here's what he says really helps remote job seekers move the needle.
Systemize Your Search with Organization
When it comes to finding a remote job, it can not only be confusing but absolutely discouraging for those who haven't done it before. For many of the people he's worked with, they've struggled to organize a search to take consistent action, know what to execute on a day-to-day basis, and use a system that helps get results. Not to mention, many fall victim to scam listings by spending time looking on the wrong sites and using the incorrect resources. When you put in the upfront work to organize your search, you significantly increase your rate of success and also save time over the life of your search. He advocates for tools like Pocket, Google Drive, and Sheets, as well as time blocking each week for at least one hour a day to conduct the search. Consistency, he says, is better than trying to do everything in one day a week.
Sell Yourself Like a Product
Every company you send an application to is your "potential customer." Would you buy "you"? The job search process is a marketing exercise, where the more you can appeal to the benefit of the company, the higher probability they'll want to interview you. The biggest mistake most job seekers make is using their own words in their resume, LinkedIn, and cover letters. Job listings are a gift, Carroll says, "to literally copy and paste keywords you see multiple times in the job listings you're interested in and insert them to describe yourself in your resume and LinkedIn." 
He says it should never be about you or what you need the company to do for you. Show them that it will be in their best interest to take a risk on you. Once you've keyword optimized your profiles, you need to ensure you're showing the company the main benefits of why to hire you. He recommends using a "Personal Value Formula" which combines your skills, experience, and metrics. The bullets on your resume and LinkedIn should include a combination of all three. 
Build a Network with Intention
Networking plays a major part in building strong relationships with companies looking to hire, and it's the single biggest indicator of success. But building a network with intention truly requires additional thought and reframing of what "networking" is. It's not just something that happens at networking events themselves, but something that occurs within every interaction, every day. Consequently, audit your current networks, see who you spend the most time interacting with, both online, and in person. Make a conscious decision to expand into the industries where people who have your type of job hang out online.
Leveraging those networks starts with value first. When you can lead by giving, you'll get a better response from those who can help you in the long run. At any given time you have the ability to offer others different ideas, information, or introductions. Use those pillars of value to your advantage and strategically decide how you can build relationships to surround yourself with the right types of people.
Carroll's expertise and guidance could be the very ingredient that forms the difference between success and failure in your shift to remote work. If you're interested, he recommends connecting with him on LinkedIn to learn more.