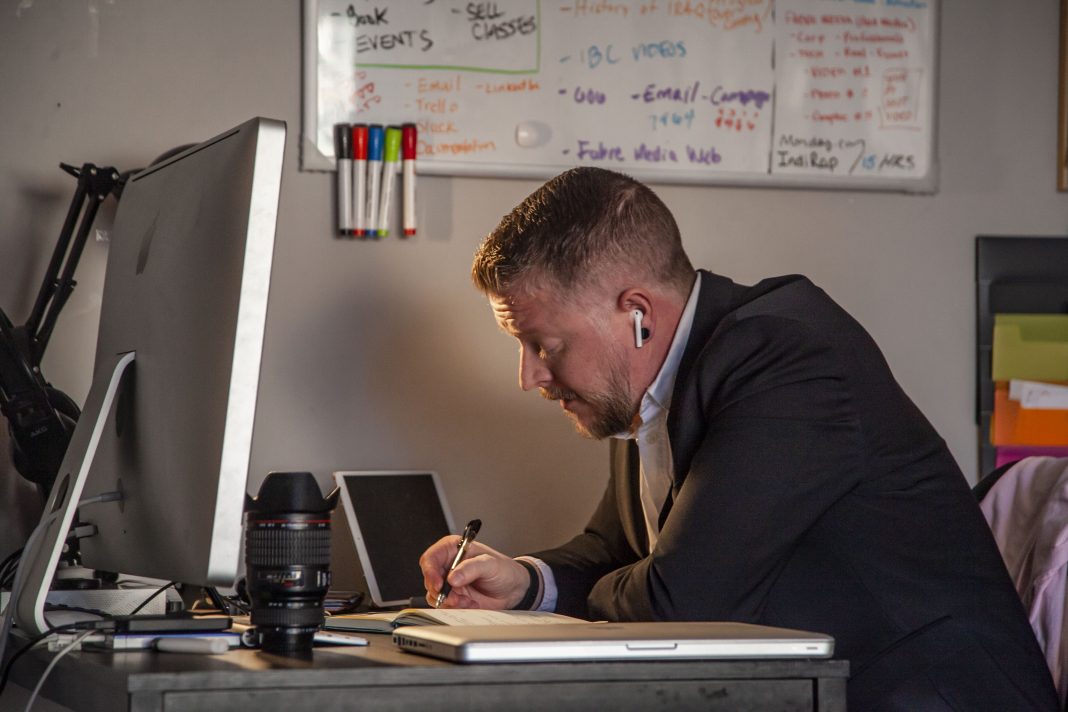 Ryan is a multi-faceted and dynamic thought leader with established ventures in music, marketing & brand development , and mental health awareness. He is an experienced marketer and brand expert, with a mission to create world changing relationships and through that to positively impact the music industry, marketing industry.  In addition a major goal of Ryan's is to end suicide within the next 10 years. . Nine years ago, Ryan started a music label company from scratch and with little knowledge in the sector. Now, Independent Ear Music Group is a record label that is well established in the country with multiple charting records on Billboard, and millions of downloads and streams. He has managed to do this without any outside investment, and more interestingly, his label is now among the world's few recording companies that are not-for-profit. In addition to this, he runs a successful marketing agency, and also spreads awareness about mental health among communities. Below is how Ryan has managed to build strong brands and companies with digital marketing and social media.
Delivering Value
Businesses exist to solve particular challenges that people are facing. When Ryan started his record label, he focused on solving the problems in the music industry as best as he could. For nearly a decade now, his record label has been focusing on supporting the artists to reach their full potential. Social media provides a great avenue to connect with his audience and transform lives through positive collaborations and support.
 Building Relationships
The internet has made the world a global village. It has provided a platform for people from all over the world to connect and build relationships. Ryan believes that building relationships are building the backbone of your brand and business. He attributes his success to his ability to meaningfully communicate with others. Through digital platforms, Ryan has been able to expand his brand by- creating dynamic and cohesive experiences.
Making Changes
The world is changing fast. There are now more digital and social media platforms than ever before. Being on top of the game and making appropriate changes can build or break your brand. For Ryan, he has seen his companies adapt over time to take advantage of the digital platforms and increase his brand awareness. It is about being able to reach and connect well with your audience so that you can make an impact.
Investing In What Works
With so many digital platforms now available, it is easy to get lost in the masses. Businesses need to identify which digital platforms work well and know where to improve on. Depending on the nature of your business and your marketing goal, some platforms may have better results than others. To grow his brand, Ryan has focused on different platforms like podcasts, Youtube, and Facebook to help him connect better with his audience. Some platforms also provide better feedback channels than others. Building your brand requires that you can listen to your customers so that you can align your services and products to solve their problems better.
Positive Vibes
Ideally, social media platforms are meant for people to be more social. Often, brands fall in the trap of overly promoting themselves on social media platforms. These actions end up being a turn-off, and therefore high attrition rates, hence decreasing the brands' credibility. For Ryan, his engagements with his audience and customers have been more about positive vibes. Through the different platforms, Ryan can create an environment of positivity, where relationships are built more naturally.
Consider Thinking Locally
When Ryan started his music label company, he was addressing the challenges in his community. Currently, artists signed to his label have performed across the country and in more than 13 countries across the globe. Similarly, some digital platforms may have a better impact on your locality than others. Companies should then focus on growing their brands with relevant social and digital media platforms that work in their location and then work their way up. Some media platforms have more popularity in some areas as compared to others. Knowing what is more relevant and widely used in your area will help you to drive your digital strategy in the right direction while improving your engagements with the audiences.