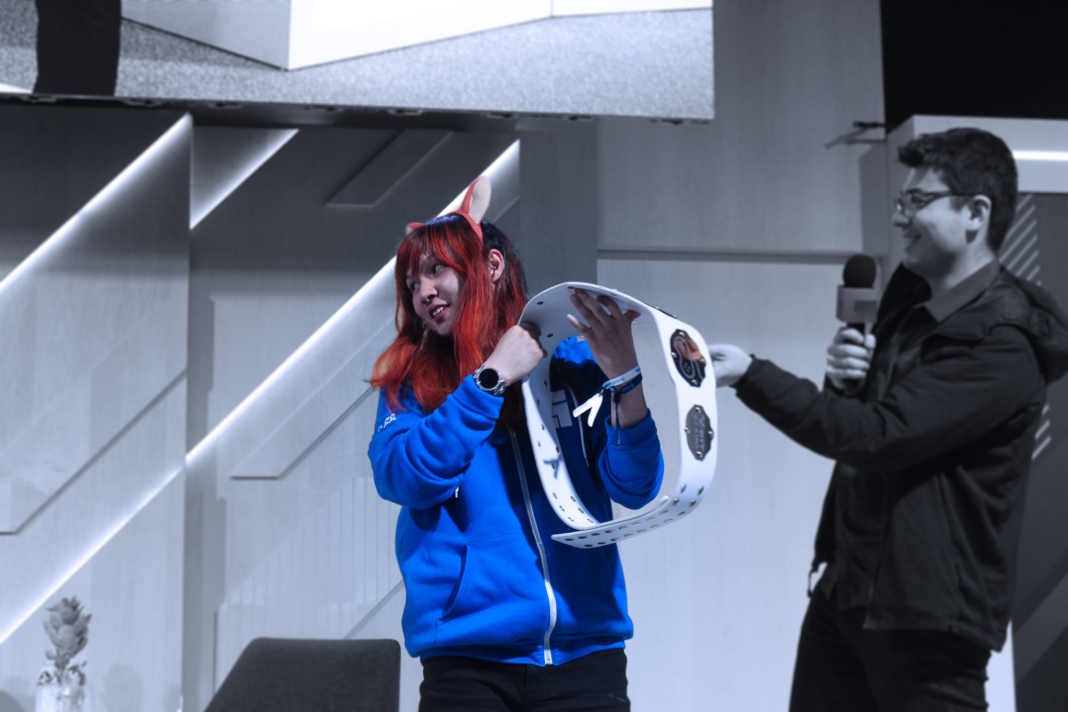 Gaming is big business in today's world. You can earn from $1,000 to $55,000+ per month by streaming video games or competing professionally in eSports. It's no wonder that most Millennials and Gen Z have taken an interest in gaming as a business. 
We had a chance to talk with Janelle Kao, a.k.a Freya Fox. Freya is the first wave of Facebook Gaming partners as part of the homegrown talent streamers who became partners in early 2018. She is one of the first gamers ever to stream Fortnite—a game she has played since season one of Fortnite. In 2018, she won the Facebook Fighting Championship (in partnership with Bandai Namco) against Captain X-bit Gaming by defeating him in Soul Calibur VI at PAX West 2018.
Freya Fox is an influencer in the gaming industry with over 14 years of experience in content creation. Additionally, Freya has made over $150,000 annually from gaming via sponsorships, donations, and ad revenue. In addition to her gaming success, she is the first to crack the Google Knowledge Panel algorithm and currently helps clients get a google knowledge panel.
There is no denying that Freya Fox has made a name for herself in the gaming industry. Yet, there is more to Freya. We had a chat with her to talk about her work in gaming, Esports, and starting a self-funded brand reputation management agency.
Starting Out  – Early Life & Humble Beginnings
Freya Fox was born and raised in San Diego, CA, and comes from a middle class Asian American family (her mother is Vietnamese Chinese and her dad Filipino)  Her parents wanted her to go the traditional route as a doctor, lawyer, or engineer. However, her creative talents could not be ignored and she found a calling in entertainment and entrepreneurship. 
Freya started as a Youtuber and Xanga personality in 2006. She used to sell her clothing line to high schoolers to fund her content creation and learned early Influencer Marketing by utilizing Myspace stars (influencers) such as AJ Rafael, Shiny (Justin Delacruz), and others. In 2008, she was signed in to Fullscreen Inc. as a gamer and tech reviewer while she attended college at National University in San Diego.
In 2010, Freya started a marketing and web design agency where she used her early Social Media expertise to help clients on the brand new platform at the time – Facebook. She had worked with big brands such as Intel, Netflix, Autism Speaks, and Tender Loving Canine Assistant Dogs. Later on, Freya utilized her corporate experience and worked as an influencer with brands such as Facebook,  Square Enix, Netgear, Cox Communications,  Bandai Namco, Edifier (CES 2020), and was the first 1MORE headphones US brand ambassador alongside Asian brand ambassador Jay Chou.
Multi-talented and Multi-lingual
As a gamer, Freya has a reach of more than seven million (7M) per month across all social platforms. Her influence in the gaming niche led her to diversify and she's since become an influencer marketer, eSports consultant, public relations consultant, and celebrity reputation manager. Additionally, Freya holds an inbound marketing certification from Hubspot and can even speak four languages conversationally including English, Tagalog, Mandarin Chinese, and Spanish.  
"When I first started in Facebook Gaming back in 2018, streaming was a nightmare. You could feel the frustration due to the lack of features that made it a challenge to enjoy the game and streaming it to an audience. At the time, I had about 100 likes, maybe from friends and family. Still, I streamed every game I wanted. In a matter of months, I could easily gain 500 to 1,000 likes within twenty minutes," said Freya. 
Freya loves entertaining the masses and she's good at it too. She frequently sings and plays the piano or guitar for her fans during her live streams in between gaming.  She is a testament to how millennials can turn passion into a full-time career. "I have been a gamer since Duck Hunt and Blockbuster rented movies and n64 games. I have also been a marketing consultant for over twelve years. It was years later when I took my love from shooting ducks to Call of Duty, where I found success in streaming it (my first game I streamed on Twitch). I currently reach over seven million gamers per month via live streaming as a gamer or doing music streams, and I also manage influencer marketing campaigns,  create google knowledge panels, and provide entity building and reputation management for clients" said Freya. 
Brand Reputation Management – Clout Forge 
Brand reputation management is the practice of taking steps to control your reputation. The internet has turned our world into a fast network of communication and is full of potential both PR nightmares or viral successes. This means that all it takes is one mistake and your reputation will be ruined or permanently boosted. Either way, it takes an experienced reputation and public relations expert to help capitalize on ones' newfound fame or infamy.
And Brand reputation is no easy task. The latest technologies have increased the number of avenues where people can talk about a brand or personal brand. Since the playing field is larger, the competition is fiercer. Gone are the days when brand reputation management was a subset of marketing. Now, this practice is the driving force behind it. 
As an influencer, Freya understands the importance of managing your publicity. She currently runs her own company, known as Clout Forge reputation management. Her company helps companies create global experiences through content marketing, digital content, quality branding, and entity building to manage their online reputation. Freya's company also deals with brand reputation management. The company helps companies manage their reviews, reputation repair, and reputation marketing. 
Key Takeaways – Inspiration for Parents, Kids, and the LGBT Community.
Freya Fox is an example of how gaming can help young people realize their passion and turn it into a career. Historically, parents have been restricting their kids from playing video games. Most parents find gaming as being time-consuming, sometimes violent, and too distracting. 
Esports is different. The pro leagues of gaming provide youths with a platform where they can earn huge cash. Through her success in gaming, Freya managed to pursue her dreams and become a versatile entrepreneur and influencer. Gaming helps young people learn persistence, hard work, practice, and skill development. 
Additionally as a lesbian, Freya has taken over the gaming world by storm. She overcame the massive homophobia in the industry and rose to become a star. Freya is proof that gaming is a successful career path for millennials. However, just like all paths to entrepreneurship, this path requires hard work to achieve success. Freya regularly streamed 8 hours per day 5-7 days per week at the height of her Facebook Gaming contract for two years to get to where she is today.
This dedication to success is what made her brand truly foxy.