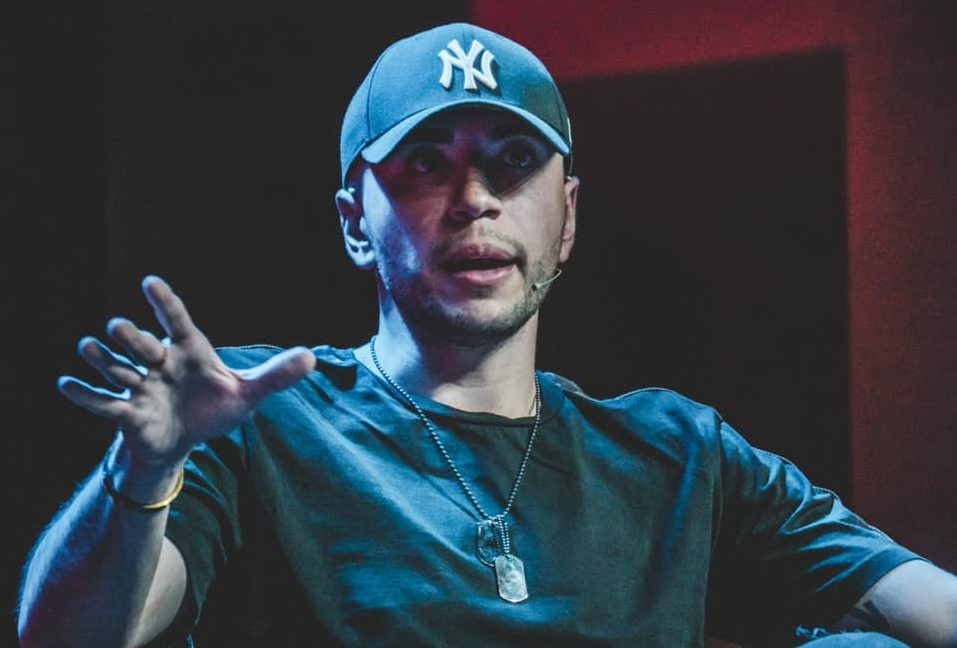 The COVID-19 era has changed the social fabric. Companies are exploring online work in a bid to curb the epidemic. In the past 30 days, interest in online working has peaked exponentially. Countries are implementing major lockdowns and social distancing measures to prevent the spread of the virus. This lockdown is the best time to explore online entrepreneurship and how you can succeed online.
We spoke with Josh Snow, founder of Snow oral care and cosmetics. Snow's brand is one of the most popular (over 1 million followers) brands in the world. In our interview, he recalled how his first office desk was made of two of his mom's plastic hampers flipped upside down. Since then, he has worked his way to the top. Josh is now the owner of a multi-million dollar empire. He is also an active investor and philanthropist.
Josh's Journey to Entrepreneurship
Josh's journey to entrepreneurship began at age 13 years. At the time, he used to spend his time in the library to avoid hanging out with gangs. He eventually stumbled on a book on "how to build a website, and another book on "how to program." he developed a website, and in the end, he became a digital marketing guru. In a short amount of time, he taught himself website coding, sound engineering, SEO, and other digital skills. He used SEO to rank his website and to generate income from Adwords. Over time, it was easy for him to transition from affiliate marketing to a full-time online entrepreneur.
The secret to Josh's success is that he focussed on building a long term brand. Once he mastered digital marketing skills, he worked towards building a successful brand. Recently, Josh sold the business that he started in the public library for a staggering 8-figures.
About Snow® Teeth Whitening
In 12 months of business, Josh has managed to build Snow's teeth whitening business to a 9-figure valuation.
Josh is a young visionary who has disrupted and dominated the prestige oral cosmetic industry. You can think of him as the Steve Jobs of the Beauty Tech industry. Most of the company's products are in the oral space. He sells teeth whitening products, mouthwash, toothpaste, and floss. Besides, his company is also gaining ground in the beauty industry. Snow aims to sell skincare products such as anti-aging lip balms and lip exfoliators.
"We have several patents pending on our teeth whitening system that has Bluetooth technology, a wireless mouthpiece, auto-shade detection, red light gum therapy, plus so much more," says Snow.
The company saw an astounding 2.5 million shoppers on its website in April alone and sold a product every 37 seconds.
Tips on Becoming a Successful Online Entrepreneur
Motivation plays a significant role in your success. It helps you have a positive mood at work. You can keep yourself motivated by having a strong team. This team shares in your vision and is willing to work with you towards that vision.
Motivation also goes beyond the workplace environment. Don't burn yourself out by trying to do too much. Make out time to have fun with friends and family.
How you define success affects your journey. To Josh, success is "igniting the ember inside of everyone I work with so that they can set their goals based on their potential, not their ability." Success is always looking out for the wellbeing of your team. You do this by developing a workplace culture that offers reasonable salaries and perks. Also, you do this by providing flexibility in the work hours.
You need to know your value as an entrepreneur. Don't just come up with a product and assume that there is already a market for it. Some people may not like your product. Therefore, the trick is to conduct market research before setting out to sell a product or service. Once you have a firm grasp on the value of the product/service, come up with a pricing that makes sense to your market. Perception of value is key, as customers will always have a choice, but strive to be the best in class.
Have you tried online entrepreneurship before? Please share with us your experiences and the lessons you've learned so far.