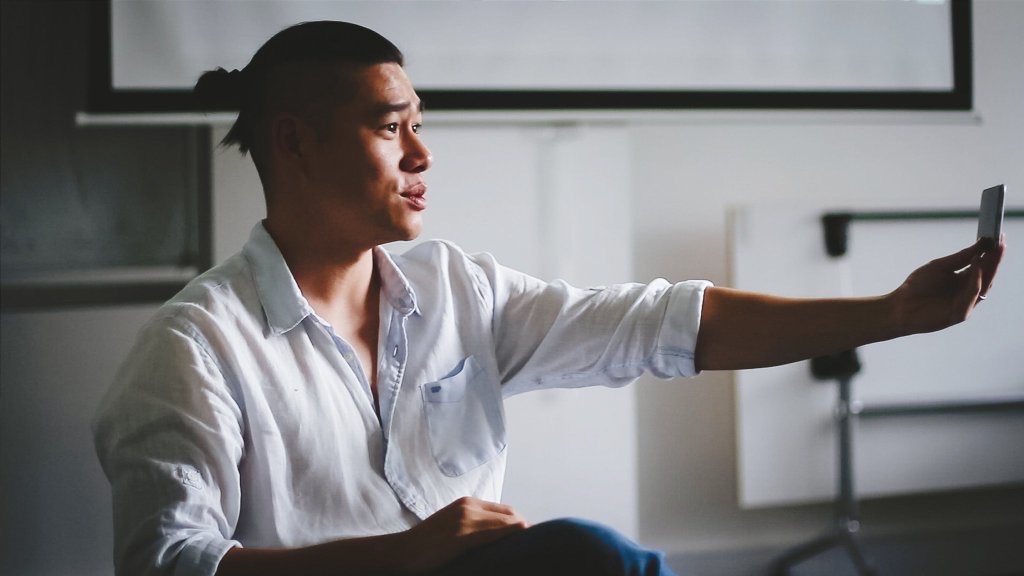 Advertising has developed over the decades to become a vital driving force in the modern economy. The industry today has also witnessed new technological possibilities. On the other hand, statistics have shown that the global digital ad spending is projected to hit the $375+ billion mark by 2021. Taking advantage of the 3.48 billion people using social media, which translates to 45% of the globe's population on social networks, Dee Deng maximizes digital marketing services in the advertising industry to bring a change in the industry. 
Dee Deng is the co-founder and CEO at Right Hook Digital, an e-commerce growth marketing agency managing millions in ad spend for their growth clients across Australia and the USA. Obsessed over 'delivering wow'- Dee leads his agency team of 50 with great expertise, sharing his team's learning & insights, educating entrepreneurs on how to scale profitably and sustainably. Most recently, Right Hook has been listed on the Australian Financial Review "Fastest Growing Companies 2020" List. 
A Journey In Digital Marketing And Advertising Industry
Dee Deng was born and raised in Singapore. His parents were of Chinese origin. His mother was the daughter of a pig farmer while his father was a son of a single-mom seamstress. Both of his parents were corporate slaves all their lives and were always in financial lack. Dee Deng grew up with Asian values while surrounding himself with international, well-to-do ex-pat friends provided him with a very unique viewpoint/outlook on life. Dee watched his parents struggles and efforts in life  at a very young age. And guess what? His conclusion was, "there is a better way to rise above the financial shackles of the working class than grinding away incorporation."
From quintessential "Chinese parent's worst nightmare" to dropping out of law school, Dee Deng finally decided to enter a life of entrepreneurship. His first startup left him broke, but it forever changed his life, providing him with the platform to learn about sales and growth marketing. Besides, he cut his teeth working in reality television, learning the ropes about storytelling & production. 
Enrolling in the marketing and advertising industry is one of the best decisions you can ever take. 
The Birth Of A Business
The way to get started is to quit talking and start doing. Dee Deng and his co-founder Scott Sewar wanted to do it differently. Out of the frustration that most digital marketing agencies run on "churn and burn"- lacking any care for their clients whatsoever, Right Hook agency was born. 
The duo acutely felt the birth of the Right Hook Digital. Nevertheless, their success story is an inspiration to people who are chasing their greatness. Dee Deng achieves this goal through his weekly live stream, The Growth & Greatness Show. 
The Business Model
Right Hook Digital serves clients internationally with offices in Australia and the US. Brands pay Dee's company to run ads that they may scale their businesses, and in the process, they make profits together. Not only does Dee Deng deal with advertisements, but he has also diversified in other beneficial events to clients like training, workshops, and live stream interviews. Through Dee Deng's travels across the globe, he trains, lectures, and deliver interviews on several topics like; 
The pitfalls and principles of scaling a business

Empathy for success in business, marketing, and life

How to sustainably and profitably scale DTC brands through paid acquisition and sound business and operating principles
Moreover, Dee Deng's brand has received worldwide recognition, and he has delivered speeches in;
Affiliate word: Asia

Affiliate world: Europe

Ezra Firestone's Blue Ribbon Mastermind

Digital marketers Australia Conference. 
Shaking The Industry
Do you want to be successful in your industry or your brand? Here is the little known secret: Clients are the backbone of every company. Dee and his team ensures everything they do is in servitude of focusing on their clients' success; one of the agency's core values.  His rising curve in the digital marketing and advertising industry has, on a more significant percentage, depended on his clients such as DTC companies like Silly George and Mister Zimi. 
Dee Deng's List Of Success
Dee Deng's commitment to digital marketing and advertising makes him stand out in this field. The following are some of his achievements
Australian Financial Review "Fast Starters 2020 Awardee

Built Multi-Million dollar, 50- person social ad agency in 2 years plus

International speaker

Consistently scaling multiple 7 and 8 figure eComm brands profitably
Final Thoughts
Do you want to scale your business by embracing unique business principles while overcoming obstacles on your success journey? Or do you want to know how empathy can help your business, marketing, and real-life? Then it would help if you connected to Dee Deng as your number one solution. Dee also enables you to scale ads for DTC eComm brands? You can also visit his site for more information on how quickly you can be successful in the digital marketing and advertising industry.
Wanna know more about Dee Deng? Connect with him here:
https://www.facebook.com/RealDoseOfDee/

https://fb.com/realdoseofdee

https://instagram.com/realdoseofdee

https://twitter.com/realdoseofdee

https://linkedin.com/in/deedeng