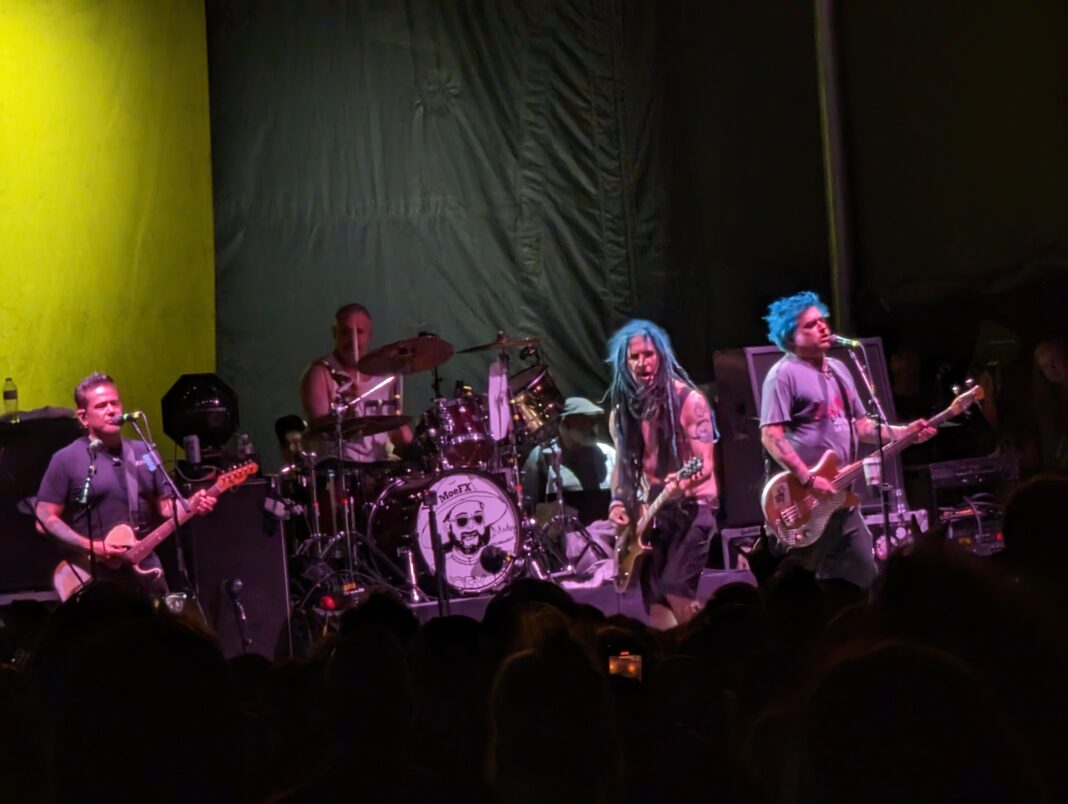 Positivity. Unity. Nurture. Kindness.
PUNK.
Kicking off its Final Tour in Austin this weekend, NOFX showed up ready to rock as attendees to the two-day Punk In Drublic Festival at Carson Creek Ranch had everything they could ever want from such a show — camping grounds, beer, food, and a powerhouse lineup of performances that included Circle Jerks, Subhumans, Riverboat Gamblers, Codefendants, Days N Daze, Pennywise, Bad Cop Bad Cop, and many more.
The influential punk band, which has avoided limiting itself to one specific genre, but instead, touts its heavy influence for its melodic hardcore lyrics and instrumentals that has made their last 40 years together as memorable as it gets for a music collective — especially punk rock.
Punk In Drublic Festival, named after the band's fifth studio album, Punk In Drublic (1994), was well organized, from admission and the merchandise tent to beer tastings and food. While rain and showers were expected both Saturday evening and all-day Sunday, the Final Tour prevailed with sunshine all-day on Saturday and some chillier, cloudy weather all-day Sunday.
The Riverboat Gamblers, local to Austin, certainly had Austin-ite attendees revved up and jammin' out to their lively and heartfelt performance.
On Saturday, The Codefendants's performance really captured the crowd with a strong command of the stage. The audience went wild when the band surprised the audience and brought long-time rapper Tracy Lynn Curry, better known as The D.O.C., onto the stage, marking the first time in over 30 years that the rapper performed live in front of a giant audience.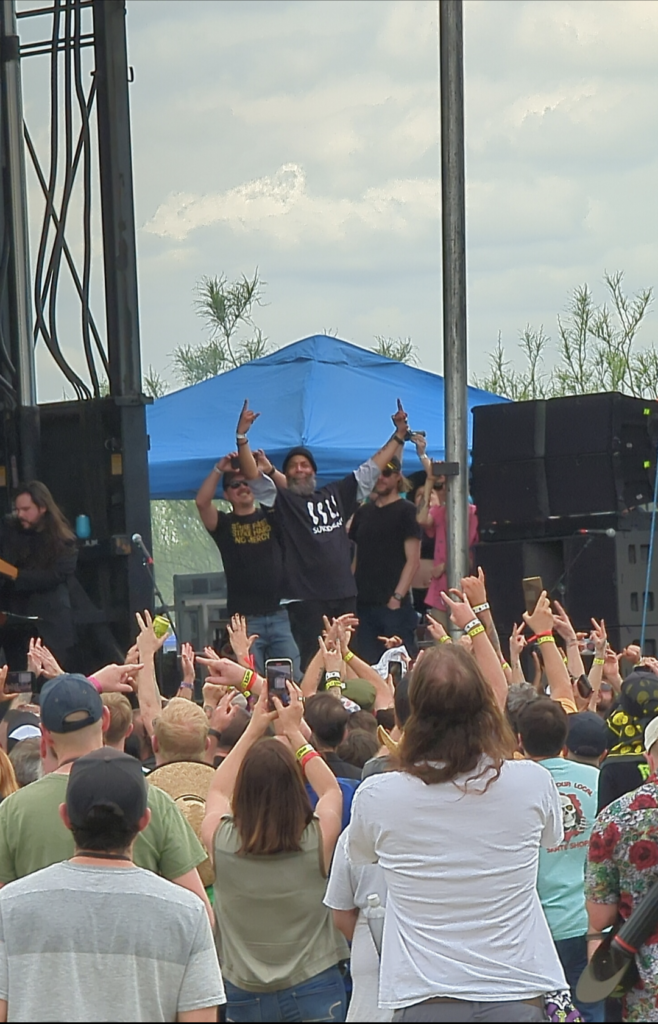 Just five months after The D.O.C.'s release of his debut studio album No One Can Do It Better, Curry was involved in a near-fatal car crash that left him in plastic surgery for a near 21 hours as a result of his injuries, as well as severely damaging his vocal cords.
NOFX founder and lead singer Fat Mike brought The D.O.C. onstage during a show in Dallas back in 2021, but there's an argument to be had that The D.O.C.'s performance in Austin this past weekend was something worth remembering.
While technical difficulties had NOFX's 8:00 p.m. performance pushed out about 20 minutes, the band was nothing but respectful of that lost time immediately taking the stage and giving Austin a number of "bonus" songs that they had never performed live before in the band's history, determined to still rock out to its promised 40 songs.
And that they did, despite Fat Mike's candidness with the audience of him being under the weather, NOFX was determined to give the audience what they had long waited for — a show.
Halfway through the performance, the group had to take a quick bathroom break, encouraging everyone in attendance "to refill their drinks and be back in 5" — how punk is that?
Throughout the two-day festival, the selected beer and cocktails were definitely memorable, especially for those with gluten allergies who had their saving grace with Stone Brewing's Delicious IPA, an IPA that absolutely lives up to its name.
Another interesting offering was Palo Pinto Bloody Mary, a ready-to-drink craft malt cocktail that looks like beer, but tastes like a high-end bloody mary.
Regardless of whether you're punk or not, NOFX's Final Tour in Austin was definitely a show worth attending, as the group's genuine love for its fans and history brought out nothing but ongoing laughs, inside jokes, and for the most part, a family-friendly event that had everyone standing for its entire performance.
All in all, this was a A+ event with an A+ performance across all the lineups.
While this may be the conclusion to NOFX's story, don't worry, because punk rock lives on, as Fat Mike just opened the world's first-ever Punk Rock Museum in Las Vegas earlier this month. The 12,000 square-foot museum houses artifacts and memorabilia such as handwritten lyrics, instruments, clothing, photos, flyers, and artwork, in addition to providing visitors with a Jam Room, where guests can play instruments that have been donated by punk stars, while enjoying libations at the bar and even a wedding chapel if you want to really get punk with it.