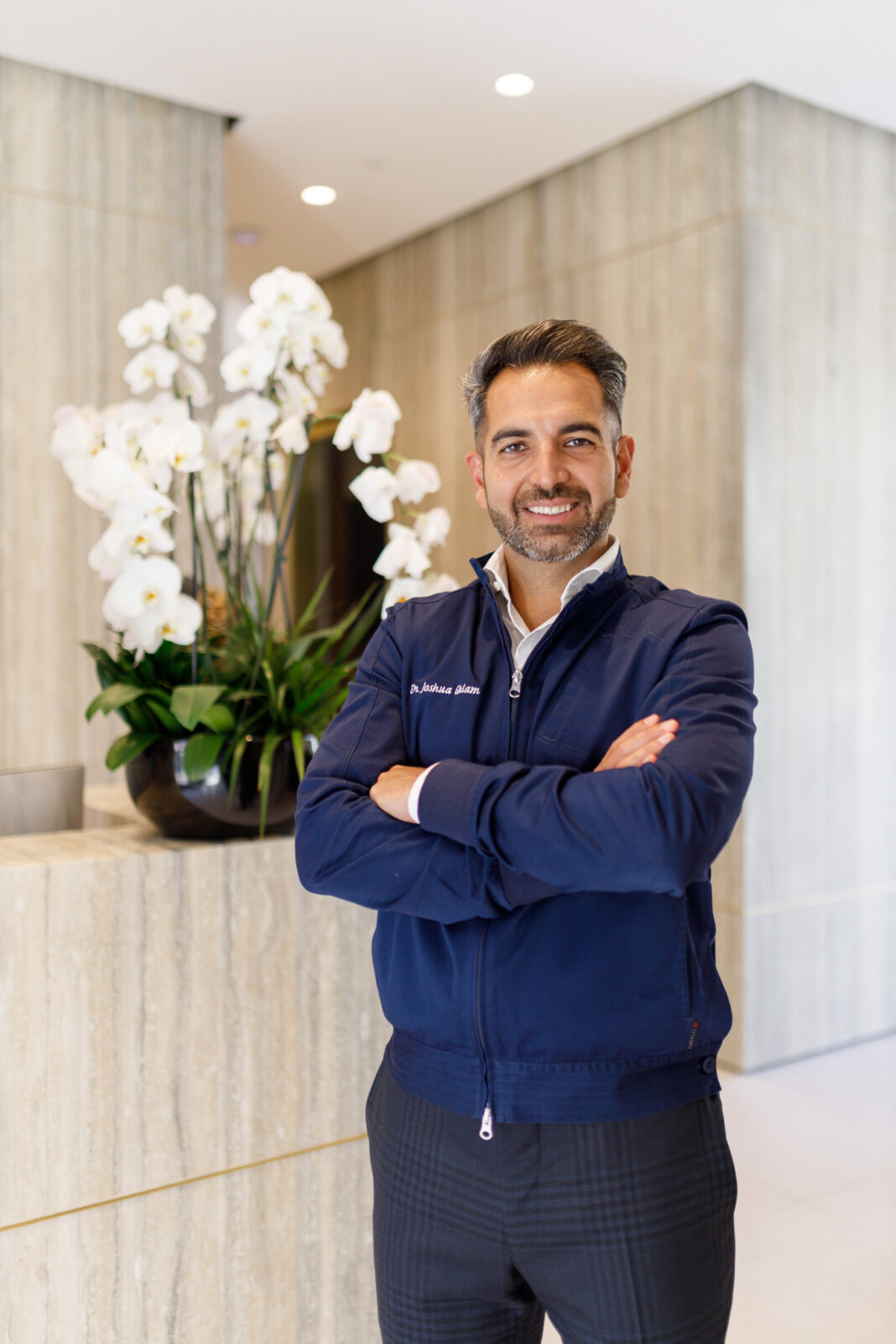 It's a known fact that porcelain veneers are a great solution to gain a realistic approach to an artificial tooth. Still, many consumers are completely against them. Most often, it's because of the simple fact that they are false teeth that often look like false teeth. But that was something Dr. Joshua Ghiam of Dr. Joshua Ghiam Aesthetic Dentistry was committed to changing.
Here's the thing, porcelain veneers are less likely to stain, and they can look quite natural and even feel natural. That is of course, if your veneers were well-crafted, installed, and you were given both helpful and easy-to-follow procedure education and post-care advice.
If the majority find that porcelain veneers are popular and beneficial to helping you achieve your dream smile, what causes others to shy away from it and how has one dentist worked to relax the worry that surrounds the stigma of veneers? The short answer? Dr. Ghiam prioritizes customization by handcrafting his veneers in-house and educating his patients.
How One Dentist Is Enhancing True Luxury Dentistry and Destigmatizing the Veneer Approach
Let's keep in mind that although popular, that doesn't mean there isn't still a level of stigma attached to porcelain veneers. Even some celebrities have a hard time admitting to the fact that they have them. We could say that this is mainly due to the stigma that is associated with artificiality.
It's a natural thing for us to lose our tooth enamel as we get older and to experience some visible deterioration of our teeth but it's also just as natural to try to correct this issue. Instead of accepting our fate of having to show cracks or stains on our teeth due to the vulnerability we all have to potential tooth decay, porcelain veneers have become a popular luxury option.
Dr. Ghiam has crafted a way to present premium fitted veneers for each patient to enhance their natural smile while boosting confidence through quality assurance and patient education. True luxury isn't all about the aesthetic, although porcelain veneers give us the glow of porcelain white. It's also about the entire experience and your journey after tapping into the smile you might not have known you could achieve.
With high quality comes five-star treatment, so there's no wonder Dr. Ghiam's office sits so well among Louis Vuitton and Chanel on Rodeo Drive in Beverly Hills… all high-end products and services should be featured together after all.
In-House Molding: It's Rare but It's Common Practice for Dr.Ghiam
More often than not, veneers are sent off for fabrication in large commercial labs. Instead of giving into the quickness of the process, Dr. Ghiam has an in-house lab, working against the odds, and he has made it a regular approach and habit to step back and ensure that each patient gets their desired look.
He does this by handcrafting and custom-designing each patient's smile in-house with the help of his team of top-rated master ceramists and highly skilled technicians. To get as close to natural as possible, Dr. Ghiam doesn't take shortcuts, and this may be why patients flock toward his office from all across and outside of the country.