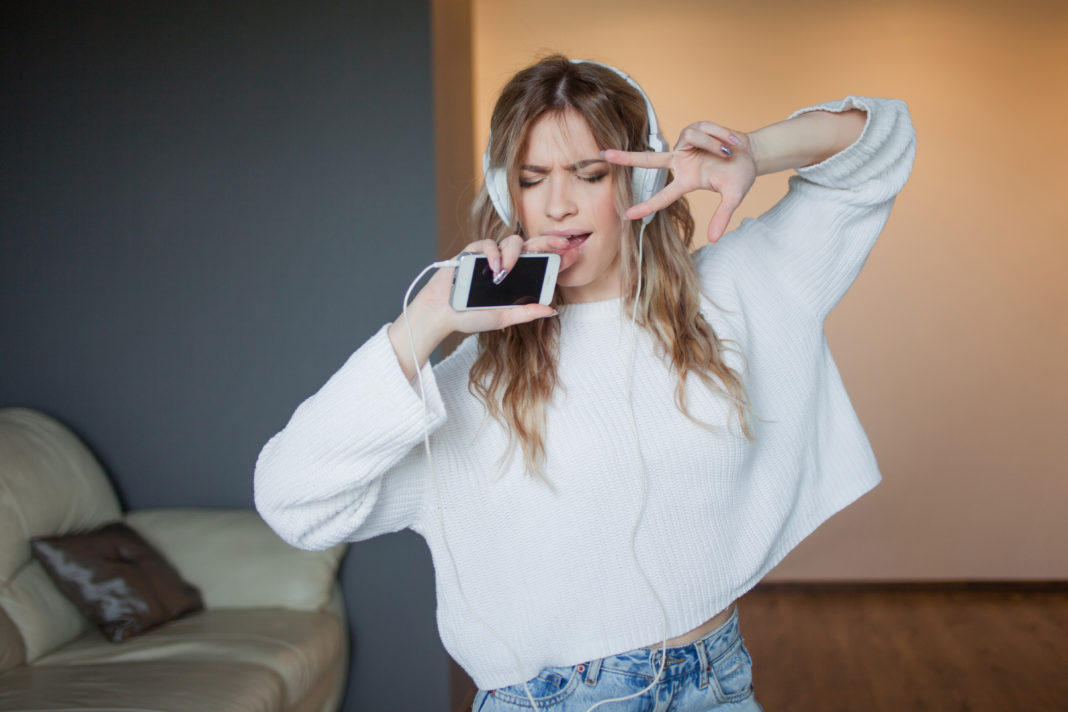 With 85 percent of all smartphone viewing time taking place in apps, there's an app for just about anything—from organizing your finances to measuring your heartbeat. So, it's only natural that apps would collide with the music industry in more ways than one. Not only by enabling us to listen, purchase and stream music through platforms like Spotify and iTunes, but in the way we produce music as well.
How so? Up-and-coming Hip Hop and Rap artist, RBC Dobe, recently created his latest piece, "Strokes," produced by Sonic Sounds using a music app called TIZE. Not in a production studio, not using expensive recording equipment, and not by mingling with the movers and shakers of the music world. This flawlessly produced track could well mark the dawn of a new era in the music industry, and one can't help but wonder–when bedroom producers and new entrants can use apps to produce professional music, where does that leave the middlemen?
Who is RBC Dobe?
Hailing from Richmond, CA, RBC Dobe has come a long way from his humble beginnings. With a continued passion for music, he experimented in the Trap genre first of all, before turning his affections to Rap; "Trapper turned Rapper," he enthuses. When his talents began getting recognized and his music racking up more hits on YouTube and SoundCloud, he set up a band with his team. The "Rubberband Clan" (RBC) is made up with his team, calledof RBC Bugzy, RichCity, and himself, "pretty much family," he says.
It wasn't until recently that Dobe discovered the advanced capabilities of TIZE, while making his latest album, Beautiful Woods. After some experimentation, it became clear that he could do more than just play around with music on it–he could produce an entirely professional track that he could sell.
A Shift in the Music Industry
Technology has been revolutionizing the music industry for some time now, as file sharing programs like Napster cut into musicians' profits and platforms like Spotify eat into album sales. Despite Spotify's claims that some 70 percent of their profits are invested back into the music industry, revenues over the past 15 years have plummeted by 40 percent, according to the The International Federation of the Phonographic Industry (IFPI).
But while the previously lucrative area of music distribution may have taken a hit thanks to the rise of streaming sites, music production has yet to follow fully in its footsteps. Sites like MySpace and SoundCloud have made it easier for new artists to find their audience and cut through the industry executives. And let's not forget that Justin Bieber was discovered thanks to YouTube.
But they still needed recording equipment. Until now. When all an artist needs to produce world class tracks is an iPhone, does that mean that music industry executives and producers could soon be left out of the loop?
The Rise of TIZE
The TIZE app allows users to download a wealth of different features, including drum pads, sound packs and effects that create a professional recording studio in your handheld. Users can easily share their music and collaborate with other musicians, as if they were in the same room, and even backup their work on the TIZE cloud. It supports MIDI format, as well, which is drawing more producers to it.
The humble telephone has evolved in many ways, and now it's becoming a substitute for recording studios, opening up the music industry to all. Anyone with talent and a smartphone can now realistically create professional music that winds up for distribution on Apple music, as has been showcased by RBC Dobe. It will be interesting to watch the shock waves rippling through the music industry and beyond, as yet another direct to consumer model is in full swing.