Actor Colton Little is back in the Salem canvas on "Days of Our Lives," and he has been killing it ever since. #Powerjournalist Markos Papadatos has the scoop.
We were first introduced to his character, Andrew Donovan in "Days of Our Lives: Beyond Salem: Chapter 2" and now, he is back on the actual show, thus making an impact with Salem's favorite residents and families.
Little had some poignant scenes with Patch (Stephen Nichols), and then he subsequently worked well with such iconic soap actors as Kristian Alfonso (who is back as Hope Brady) and Steve Burton, who reprised his role as Harris Michaels.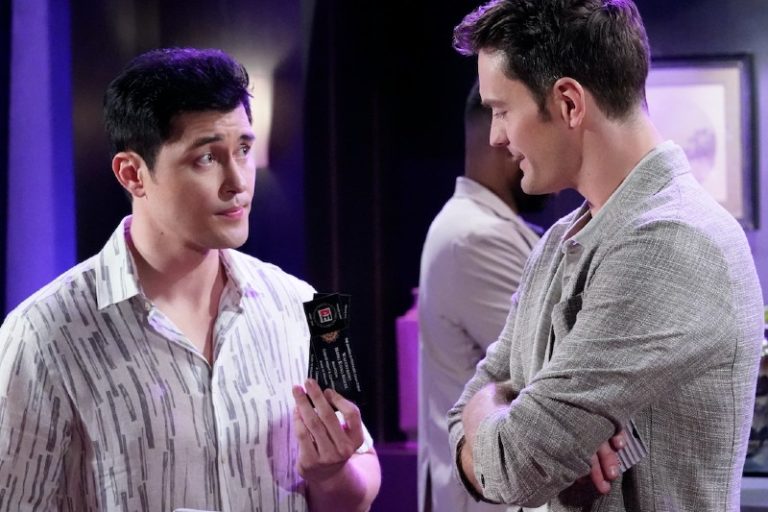 Most importantly, Little is reunited with Christopher Sean (Paul Narita), and their characters continue to have exceptional chemistry together on-screen.
Hopefully, this is a harbinger that viewers and dedicated "Days of Our Lives" fans will get to see more of Colton Little in the future.
"A year ago almost exactly my life changed forever," he posted on Instagram. "This is an outtake from my audition tape for Days Of Our Lives: Beyond Salem. I'd auditioned for Days (and bombed in the room) before so I didn't expect much. I was broke, unhappy with my career, and frankly ready to quit acting. But I decided to give this one my all. I booked a session with @1805tapes (now a good friend of mine), actually memorized the lines, and showed up…again, ready to send the tape off into the abyss of self tape land that I convinced myself no one watched. A week later, in the middle of the day at my survival job, I got the call. I guess why I'm posting this is because…sometimes when you're close to rock bottom, magic happens. Sometimes it doesn't, but sometimes (when you need it most) it does. I can't thank Marnie, Bob, and the team at DOOL enough for this blessing. And I'm grateful to the daytime community for embracing me."
To learn more about actor Colton Little, follow him on Instagram.