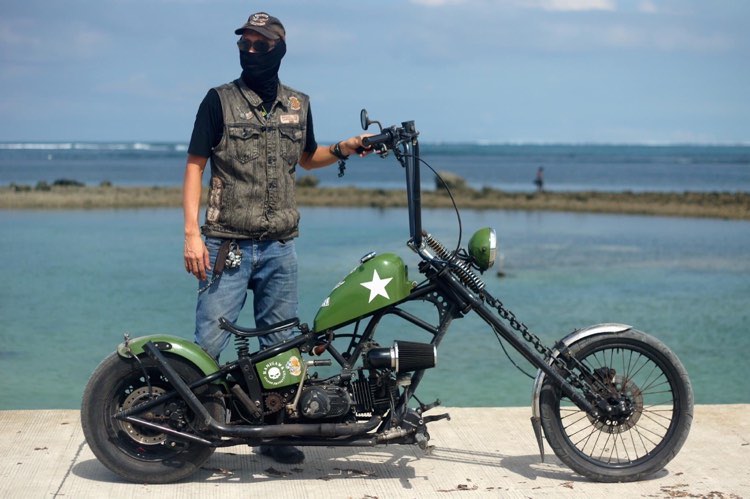 The Clueless Biker started his YouTube channel in 2019 with the goal of steering people away from being a "kamote Rider" and sharing his knowledge on proper riding, maintaining, customizing, fabricating, converting, and anything that has something to do with motorcycles. He loves riding, going to different places, meeting other local or foreign Riders, and enjoying the journey. He believes that this is what freedom is and he will ride any type of 2-wheeled motorized contraption.
Who is the Clueless Biker?
Their technical abilities were noticed by some of the pioneers in the underbone racing community and later recruited as part of the Technical Committee (Scrutineering team) on NAMSSA-sanctioned road/circuit races under Sonic Boom Motorsports. For almost a decade, he and his dad did the technical inspections for the Yamaha GP, Yamaha's ASEAN Cup, and Repsol Road Race Championship. He then worked for US Autoparts and Ducati Manila as a Senior Mechanic and was part of the Ducati Philippines race team that competed in the Asian Road Racing Championship in 2019.

Conclusion

One of the things that set The Clueless Biker apart from other motorcycle channels is his focus on safety. He encourages his viewers to always wear the proper gear and practice safe riding habits. He also frequently shares his own personal experiences and lessons learned, providing valuable insight on how to avoid common mistakes and stay safe on the road.
In addition to providing valuable information, The Clueless Biker's videos are also entertaining and engaging. From riding to different places and meeting other Riders to participating in fuel efficiency runs and motorcycle shows, he has a wide variety of content to keep viewers interested. Whether you're a seasoned Rider or just getting started, there's something for everyone on The Clueless Biker's channel.
So if you're looking for a YouTube channel that offers valuable information and entertainment on motorcycles, be sure to check out The Clueless Biker. With his passion for riding and wealth of knowledge and experience, he's sure to provide valuable insights and tips that will help you become a better Rider. And with his focus on safety and practical advice, you can be sure that you're in good hands with The Clueless Biker.