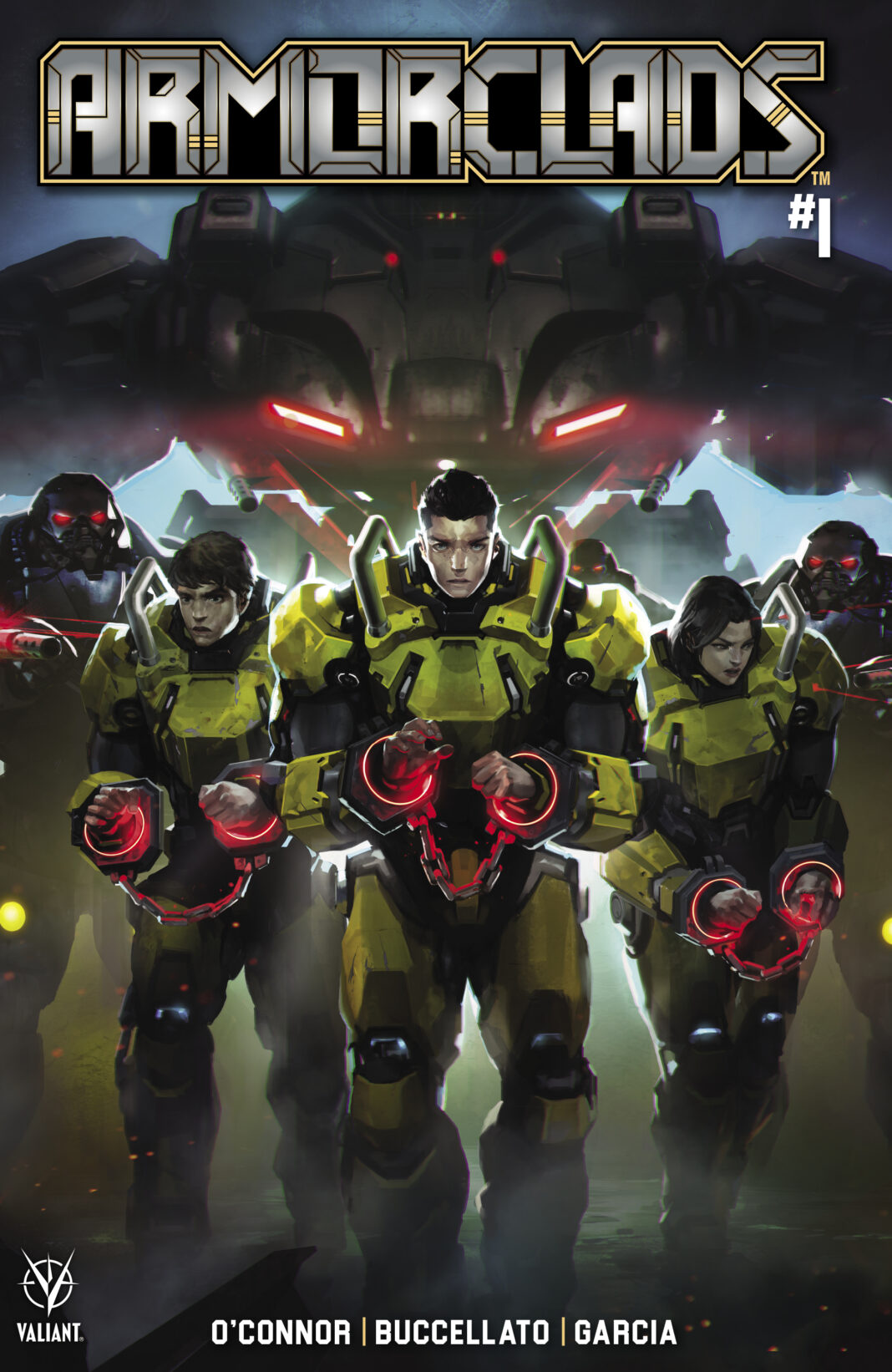 VALIANT'S 'ARMORCLADS' SOLD OUT
The Valiant Community has done it again.
In an impressive showing of overwhelming support for the debut of Valiant's new critically-acclaimed series ARMORCLADS, issues #1 and #2 are now completely sold out.
The all-new series from Valiant ARMORCLADS launched in March with the first issue that Gatecrashers called "ICONIC!" and Graphic Policy said "…is a reminder of why Valiant should always be on your radar." Now, following the release of the second issue that Comic Watch described as "phenomenal," ARMORCLADS #1 and #2 are officially sold out everywhere.
ARMORCLADS introduces an all-new corner of the Valiant Universe, sparking a new rebellion against oppression filled with explosive mech action. Garnering critical acclaim with each new release, the series has quickly cemented its place as a fan-favorite title with the sellout of issues #1 and #2.
Fan support for ARMORCLADS has also helped propel the Valiant NFT project to great success with the highly sought-after digital exclusive short comic, the ARMORCLADS Prologue, available exclusively for holders of any of Valiant's sold out metaverse collectibles.
Continuing their historically celebrated achievements with the debut of ARMORCLADS, it's unmistakably clear that fans everywhere are eager for more of this captivating story and Valiant is more ready than ever to lead the industry to new heights.