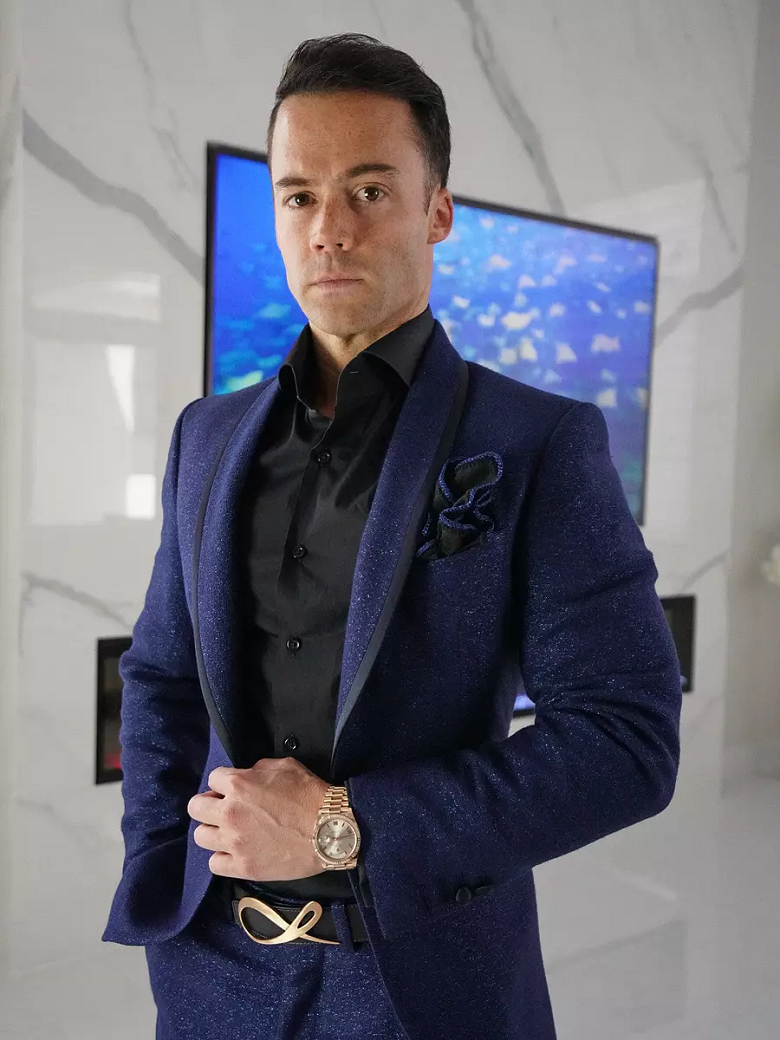 Rocking a jacket is perhaps the best way to express your true sense of personal style. You can opt for something high-end, rugged, or down-to-earth. Whatever dress code you decide, jackets are a practical way to dress comfortably for you.
We talked to Cesar Cruz to learn how men can use a new look, starting with a jacket and a pocket square. 
About Cesar
Cesar Cruz, or as he is popularly known, Rickie Cruz, is an entrepreneur and fashion expert in the men's wear niche. He is the founder of Sebastian Cruz Couture, a luxury men's wear fashion brand. 
Cesar began his fashion brand by selling pocket squares. From 2012 to 2013, the pocket squares in the market were mainly 16 by 16 silk or mesh pockets that cost around $400. These pocket squares would fall off. But Cesar introduced hand-crafted pocket squares perfected to be like no other.
Cesar and his wife Natasha expanded their business to shirts, trousers, jackets, bowties, shoes, vests, belts, and other products. They got the idea for the jacket by partnering with another entrepreneur from New York. Cesar says that the man would hustle like there's no tomorrow. Their new partner was selling fabrics. He showed Cesar and his wife a variety of high-end fabrics, and the couple fell in love with a White Paisley fabric. Natasha used the fabric to create a Paisley dinner jacket. They posted the jacket with gold accessories-a golden Rolex and a yellow-golden border pocket square.
The picture the couple posted on Facebook was a hit. Clients began pre-ordering the jackets by sending measurements and payment.
Rocking a jacket with a pocket square.
Sebastian Cruz Couture is the leading menswear collection that leaves clients looking and feeling their absolute best, whether in a casual occasion, an event, e.t.c. The brand has incredible styling looks for men who want to rock a jacket with a pocket square. Every Sebastian Cruz Couture jacket includes a signature handmade pocket square of your choice. 
Accessorizing a jacket with a well-chosen pocket square is a great way to express elegance and personality. Pocket squares are a great way to complete any outfit, and it adds an aura of sophistication.
Whether it's for a wedding, a company event, or any other occasion, you can connect to Sebastian Cruz Couture via social media or online to get ideas on how to rock this look. Cesar lets clients take pictures of themselves rocking a jacket with a pocket square. He rarely uses models as he believes that allowing clients to upload pics of themselves adds to the brand's authenticity.
When you check out the jackets, you'll notice that the clients' faces are not seen. The idea behind that is that Cesar doesn't want potential clients to compare themselves to the clients in the pics. Instead, he wants you to see yourself in that jacket and pocket square.
Wrapping up
The jacket and pocket square look is timeless. This look sets journalists flocking to take pics of male celebrities who enter the red carpet rocking a jacket and a pocket square. It's a look that can make anyone command attention or win the admiration of others at an event.