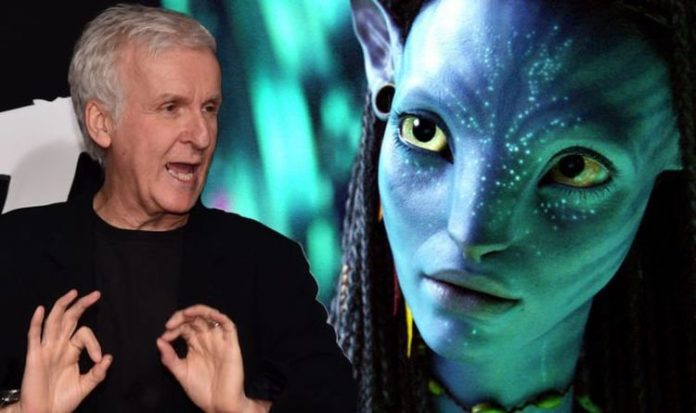 2009's Avatar, directed by Cameron, ushered in the next wave of 3D cinema while introducing the alien race the Na'vi on the idyllic planet of Pandora. Ever since, fans have been calling for a sequel to the film. It's no wonder Avatar 2 has taken 13 years to hit cinemas, as Cameron originally attempted to release the first film in 1999.
Cameron failed to release the movie before the millennium because the film's budget was going to exceed $400 million – mainly due to the exceptional amount of special effects required for the story. This meant no studio would touch Avatar's release. This time around, even he himself isn't sure about whether he should be making this long-awaited sequel. In a new interview, Cameron confessed: "It sounds kind of nuts, the process. I mean, if Avatar hadn't made so much damn money, we'd never do this – because it's kind of crazy." Overall, Avatar has made an almost unbelievable $2.8 billion at the box office, and is still the highest-grossing film of all time, beating the likes of Avengers: Endgame and Titanic (another Cameron effort) to the top. This time around, things are so difficult to bring to the big screen because of the storyline.
Cameron has fought for Avatar 2 to take place, mostly, underwater. But the Terminator 2: Judgement Day director would not settle for any CGI underwater scenes – of course not – he wanted all of the actors (Sam Worthington and Zoe Saldana) completely submerged while acting. The Aliens boss confessed: "My colleagues within the production really lobbied heavily for us to do it 'dry for wet' – hanging people on wires. I said: 'It's not going to work. It's not going to look real.' I even let them run a test, where we captured dry for wet, and then we captured in water, a crude level of our in-water capture. And it wasn't even close." (Via EW)
READ MORE: Avengers Endgame: Avatar reclaims all-time highest-grossing movie spot
Avatar 2 is going to launch the protagonists, Jake and Neytiri, into an entirely new adventure: parenting. Cameron's producer, Jon Landau, recently revealed the 13-year gap between films will be a large part of the story. Jake, who has now become a full Na'vi, and Neytiri have since had three children born on Pandora. However, they have also adopted a human child, Mile Socorro, otherwise known as Spider. Landau explained how this change in dynamic is going to affect the ongoing story.
Landau announced: "Jake took [Spider] in but Neytiri always saw him as one of the people who destroyed her home and killed her father. So you have all these dynamics playing out." He also praised Cameron in the thought and production behind the new film. He gushed: "If you look at what Jim does in his movies, he writes in universal themes that are bigger than the genre of any one movie. This time around, we're taking Jake and Neytiri and building the most universal theme of all around them. Which is family. Jake comes from the human world, Neytiri from the Na'vi world. So, they're like a modern mixed-race couple, raising kids who perhaps feel they don't belong to one world or another." (Via Empire)
Avatar is available to watch now on Disney Plus.
Avatar 2 hits cinemas on December 16, 2022.
Avatar 3 does not yet have a release date.
Published at Fri, 14 Jan 2022 18:34:29 +0000
Avatar 2 fears revealed by James Cameron – 'Will we make any money?'