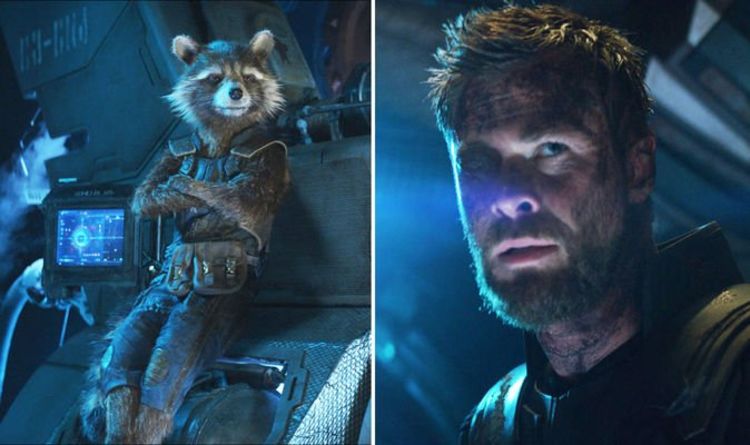 Avengers Infinity War theory: Real reason Thor called Rocket 'Rabbit' makes PERFECT sense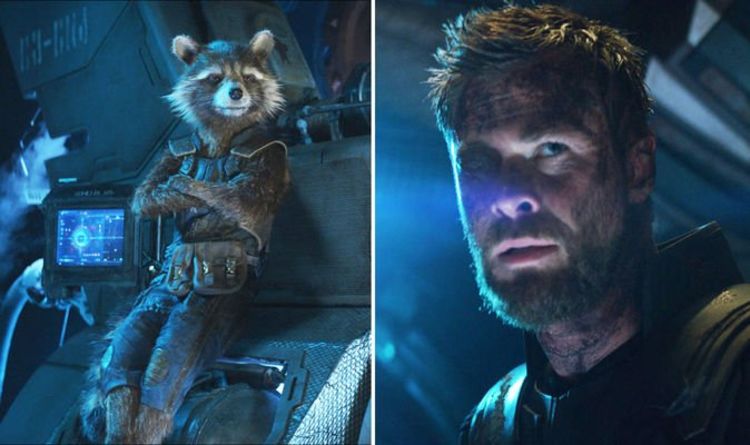 During Marvel epic Avengers Infinity War, Thor stumbled upon the Guardians of the Galaxy. And one of the biggest laughs was the Asgardian not realising that Rocket was a racoon, so called him "Rabbit" instead. But now a very popular new fan theory has argued the real reason that Thor calls him this.
Reddit user __themaninblack__ wrote: "In my latest MCU binge, I was wondering why no one ever corrected Thor calling Rocket 'Rabbit'.
"Probably the characters from outer space don't know what a raccoon is.
"Likely ROCKET doesn't even know what a raccoon is.
"But Quill is from earth, and we've seen him call Rocket a trash panda, a well known nickname for raccoons."
READ MORE: Avengers Infinity War: Marvel fans LOVE Iron Man Black Panther theory
The theorist continued: "He probably didn't correct Thor because Rocket was undermining his authority as captain, and maybe even got some satisfaction seeing Rocket insulted.
"But what about Thor? He's been to Earth, presumably early enough to be in 7th century Norse mythology.
"Surely he'd have known about such a common Earth animal, right?
"I did some googling and it turns out, raccoons didn't actually get to Europe until German fur traders brought them over in the 1930s."
Last year, the Marvel Cinematic Universe's Infinity Saga (Phases 1-3) concluded with Avengers Endgame and Spider-Man Far From Home.
Marvel Phase 4 kicks off this November with Black Widow, a prequel set between Captain America: Civil War and Avengers Infinity War.
Next year, fans will be treated to Eternals, Shang-Chi and the Legend of the Ten Rings and an untitled third Spider-Man movie with Tom Holland.
While in 2022, we're getting Thor: Love and Thunder and Doctor Strange in the Multiverse of Madness, before Black Panther II and Captain Marvel 2 kick off Phase 5.
Of course, with the tragic news of Chadwick Boseman's death, Black Panther II will presumably need to be rewritten and could well be postponed.
Also in the works is Ant-Man 3, which may be released in 2022.
Plus Blade, Fantastic Four and Guardians of the Galaxy Vol 3 are yet to have release dates announced.
No doubt Doctor Strange, Black Panther and Captain Marvel will eventually get threequels like Iron Man and Captain America.
Published at Mon, 07 Sep 2020 14:51:00 +0000