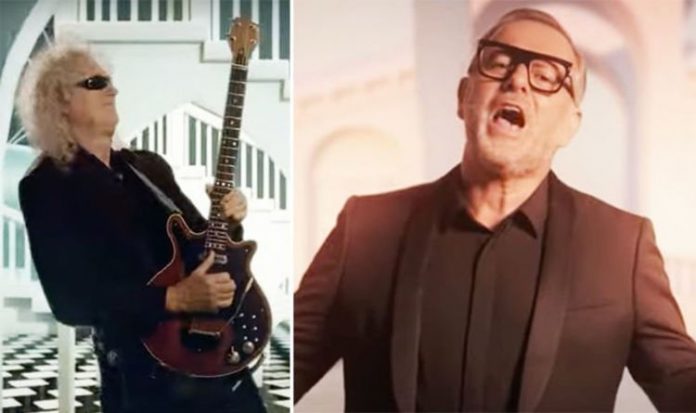 The description continued: "A symphony-orchestra intro leads into the two sets of alternating vocals that culminate in a seamless harmony; they then fade to make way for a triumphant staccato guitar solo that is Brian May at his melodical best.
"These three different worlds reach an intimate understanding, mirror each other, then blend into one. This unique combination of musical talent unfolds in the song's official video, which is also out today.
"The three artists perform against the backdrop of Venice, Italy's Floating City, its wondrous architecture on display in spectacular panoramas and virtual 3D reinterpretations. The video also features dance choreographies to capture the mood, weaving a rousing narrative that spans the artistic spectrum."
Last year, Brian and Kerrey released a new festive track in One Beautiful Christmas Day.
Published at Mon, 13 Dec 2021 12:50:28 +0000
Brian May's goosebump-inducing new song with Italian tenor and We Will Rock You star WATCH