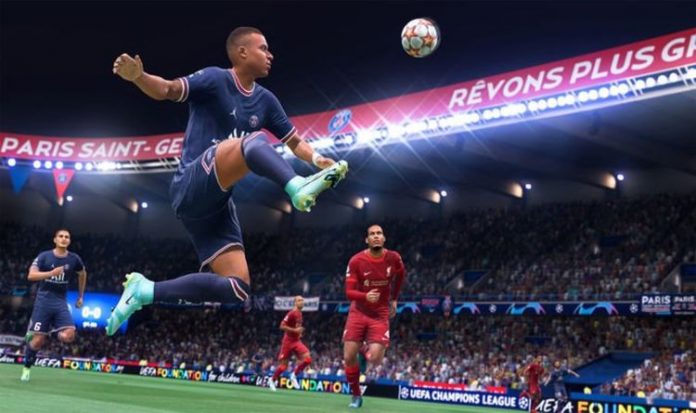 Headliners Team 1 is reportedly launching later this week and will feature players from Liverpool, Chelsea, Atletico Madrid, Bayern Munich, PSG and others.
And while EA Sports hasn't revealed all the rules to the new event, we do have a good idea of how the new Headliner packs will work.
In 2021, Headliners were the players who were seen to have the potential to be leading the news coverage in the early months of the new year.
This included players who had shown glimpses of potential under a new manager, operating in a new system or position or a return from the treatment table.
FUT Headliners celebrated these players with special unique dynamic items that were permanently upgraded, with the potential to be further upgraded based on individual and team performances throughout the season.
And each time a Headliner got a performance-based In-Form, their Headliner item would also receive an In-Form upgrade. Based on what has been shared so far, the new FIFA 22 Headliners will be shared on December 31, after 6pm GMT.
That means logging in and checking out the latest FUT content at 10am PDT in North America.
This will be a unified launch, meaning it will be available to everyone who plays on PlayStation, Xbox and PC platforms.
Players included in the leaked FIFA 22 Headliners lineup can be found below and shared via The Mirror.
LB: Marcos Acuña (Sevilla) – 88
CB: Virgil van Dijk (Liverpool) – 91
CB: Kalidou Koulibaly (Napoli) – 87
CDM: Ibrahim Sangaré (PSV Eindoven) – 81
CAM: Téji Savanier (Montpellier) – 86
CAM: Christopher Nkunku (RB Leipzig) – 87
RM: Serge Gnabry (Bayern Munich) – 88
LM: Yannick Carrasco (Atletico Madrid) – 87
LM: Luis Díaz (FC Porto) – 85
ST: Kylian Mbappé (Paris Saint-Germain) 93
ST: Giovanni Simeone (Hellas Verona)
An earlier FAQ describing how Headliners work can be found below:
Are FUT 21 Headliners dynamic items?
Yes, FUT 21 Headliners are dynamic items that get automatically upgraded each time the player earns a qualified in-form item during the remainder of the current season.
What is a performance-based In-Form?
A performance-based In-Form is an item awarded from real-world performances. Performance-Based in-form items include: TOTW (until the end of the 2020/21 season), MOTM, Hero, and Team Of The Tournament selections. Headliner items will NOT be upgraded based on POTM, and other campaigns (TOTY, TOTS).
Which games qualify for a domestic league club wins upgrade?
Only domestic league fixtures count towards a players' clubs winning streak. Domestic Cup, UEFA competitions, and international fixtures do not count towards a club win streak.
Published at Thu, 30 Dec 2021 22:59:14 +0000
FIFA 22 Headliners release date COUNTDOWN and Ultimate Team leak news