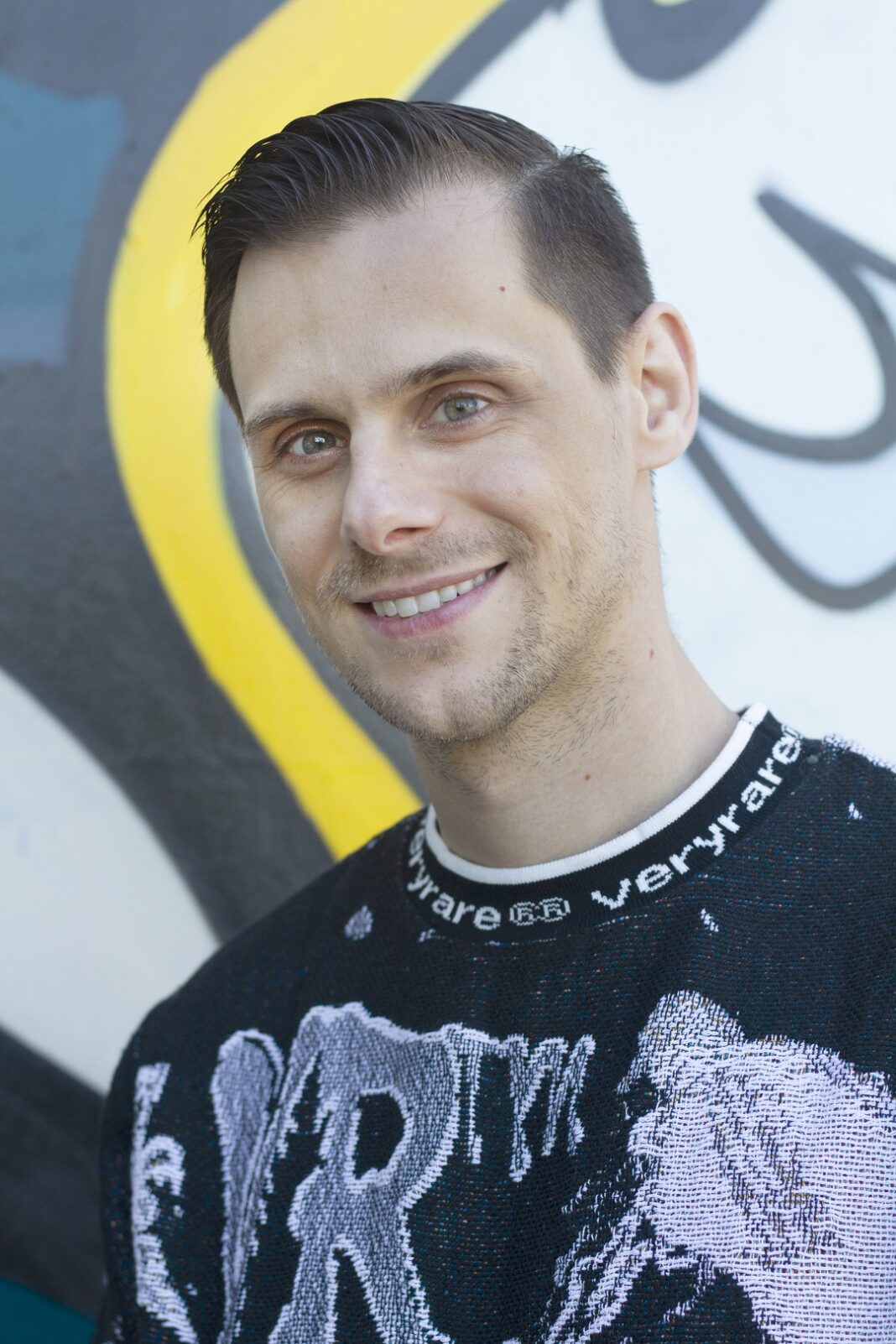 Richard Branson once said, "Business opportunities are like buses; there's always one coming." When we find someone who seems to have an instinct for the next opportunity, we want to hear about their journey and learn from them.
We had the opportunity to talk to Andrew Drayton. He is the co-founder of Vogu Collective and a thought leader in the NFT space. Before NFTs, Drayton was in cryptocurrency and film production. Read on to discover more about how he is redefining the NFT space. 
About Andrew Drayton
Andrew Drayton is a versatile entrepreneur and tech lover. Since his mid-twenties, he has been involved in entrepreneurship. He moved from Pittsburgh to LA in his twenties to work in film. While engaged in film production, he also traded in crypto and bitcoin. At the time, cryptocurrency trading was starting out, and Andrew recalls that he paid for his rent throughout his stay in L.A from bitcoin.
Eventually, Andrew transitioned from film production to NFT. He felt that NFT was the big break he was looking for and rallied his friend Jason to join him. Jason is a professional artist whose eight robot portraits have served as an inspiration behind the Vogu project.
Andrew has also helped hundreds of clients who've reached out to him for NFT projects within and outside the Vogu community. When you check out his interviews online, you'll realize that he enjoys sharing knowledge about NFTs. 
Redefining the NFT Space
The Vogu Collective was among the first profile picture-based projects in the NFT space. Andrew used his creative mind to reimagine digital art and storytelling, which helped Vogu Collective attract a massive community of NFT lovers. Andrew has other projects in place outside of Vogu. He has helped multiple clients set up their NFT projects and has worked with clients in Vogu collective to launch their projects. 
Andrew has managed to build a global IP for Vogu's NFT projects. He integrated a Chainlink Verifiable Random Function (VRF) on the Ethereum main net leading to a decentralized oracle network. This network has multiple benefits as it helps to verify the rarity of each NFT holder's Vogu contract and artwork. Eventually, such integrations enhance the user's experience in the platform and give them the confidence to buy, sell and exchange NFTs.
Andrew is also redefining the NFT space through education. He believes that the future is bright for NFTs, and businesses need to be educated on using NFTs to their advantage. Andrew completed an NFT project when there was no video or online resource on how to go about it. His in-depth knowledge and experience make him the go-to person for any business or entrepreneur seeking to utilize the benefits of NFT.
To Conclude
The Vogu Collective is an NFT experience among the first of its kind. The company is redefining the NFT space by combining storytelling with its digital assets. They have collaborated with some leading artists, creators, and technology companies to launch original art collections that NFT fans can buy. Presently, Andrew and his team are working on building a global IP from the NFT space to facilitate greater engagement and transaction. You can learn more about Vogu by checking out their website.