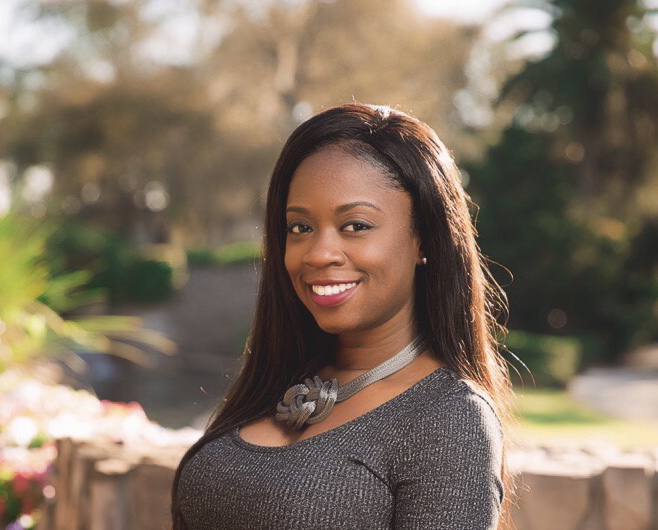 Oftentimes, in their lives, people face a defining moment where they have to make a choice to break free from the clasp of society and determine who they want to be without being sorry for it. This encompasses striving to do more and achieve more in life, and not letting anything or anyone stop you. Christian vlogger, YouTuber, and speaker Natalie Diamond is one such individual who embraces challenges, stares them in the eye, and proceeds to conquer them. She wields so much gratitude and an unwavering dedication to complete whatever she sets her mind on and does it in her own way. 
Using her strengths, Natalie gives a voice to the complicated topics many women find themselves remaining silent about. These topics include sex, dating, pregnancy, and childbirth. Diamond knows that some topics can be inappropriate to tackle at certain times but it does not mean that women should be silenced or afraid to speak up about these topics that truly matter. Through her efforts and message of self-love, Natalie is steadily changing the lives of women all over the world.
Who Is Natalie Diamond?
For the span of about seven years, Natalie was a model. This path all started during her undergraduate college career in Tallahassee, Florida. At the time, she was doing bikini calendars and runways (lingerie, bikini, urban, etc.). Natalie was the perfect Miami Bacardi girl. "I was a video girl wearing little to nothing for thousands of people to see, just to name a few," she recalls. Her life revolved around money, clothes, cars, and status. However, she noted, "Although I had all these things, I was still unhappy and needed to understand why." This all began to change when, as Natalie stated "God came to my rescue one day, showed me the way, and it changed my life forever."
Since then, Natalie has been immovable that self-love, self-ownership, and self-actualization will change the world from people who are just living in the prison of their mind to embodying the playground of senses under every pulsating inch of their skin. "When I accepted Jesus as my Lord and Savior, my life instantly changed; I became new. He helped me recognize that I am a gem."
The Motivation Behind Her Mission
Natalie is particularly taken by Jeremiah 1:5, and she says that it contains the first message that God used to show her the way. To her, since the scripture had already existed before she re-dedicated her life to God, it meant that he already had good things planned for her. "He had the message on the floor of a gym that I walked into right before working out," Natalie recounts.
At that point, Natalie was naturally in a state of confusion. She did not know whether she should change her life or not. However, what matters most was that God had reached out with a message and it had already caught every bit of her attention. So this, paired with a few other turns of event, Natalie found the right fuel to give her life the much needed 360-degree transformation.
Changing The World With The Message of Self-Love
Shortly after her encounter with God, Natalie founded a ministry called DiamondNU where she is teaching women about the Lord and the importance of valuing themselves through the Lord. Her mission is to exude the power of self-love in accordance with the scripture, coming from a point that the world portrays to be right. DiamondNU has helped Natalie reach many young women through magazines, blogs, websites, and speaking engagements thus far. She believes that when women discover their pure, unchained and empowered self, they are naturally driven to achieve what their hearts are set to go after. Through her various platforms, Natalie brings herself many steps closer toward women who need support, encouragement, and that one-defining push towards liberty and self-actualization.
Natalie Diamond wants nothing but to help you realign your personal goals to achieve your professional desires. According to her, you don't always have to follow what others recommend or advise when it comes to your business or career decisions. It's always great to remember that you are in the driver's seat. This means you should not be afraid to take action and claim control of what you define as success. Go with your intuition to guide you to be the boss of your life. The fruits of your labor will speak for themselves.