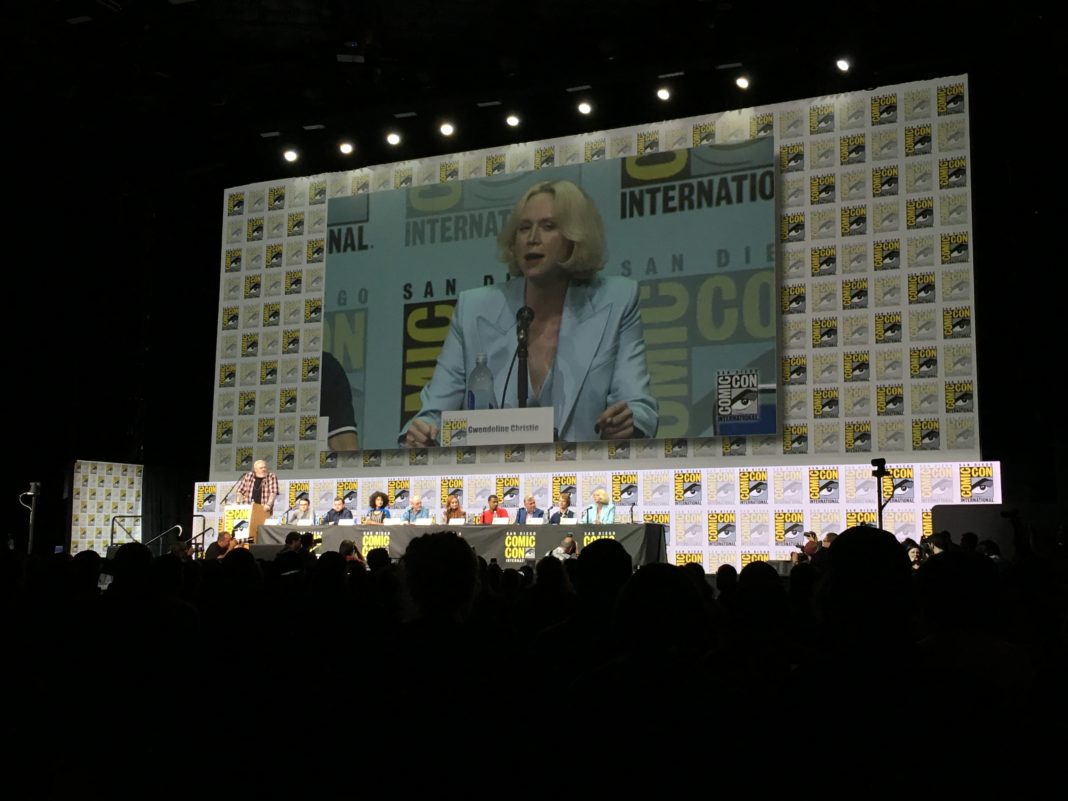 If you are amongst the 130,000 people that are attending Comic-con this year, you have no doubt heard about Hall H. Hall H is the place where the biggest panels at Comic-con occur. Hall H holds about 6500 people
Once again, this year Games of Thrones filled up Hall H. If you haven't watched Season 6 yet you might want to stop here and bookmark this page for a later date.
When Kristian Nairn (Hodor) came out to introduce the panel the audience erupted in applause. No surprise as Hodor was one of the most beloved characters of the series. But has Game of Thrones fate would have Hodor is no longer of this earth as of the end of Season 6.
This year the panel consisted of Isaac Hempstead Wright (Bran Stark), John Bradley (Samwell Tarly), Nathalie Emmanuel (Missandei), Liam Cunningham (Davos Seaworth),Sophie Turner (Sansa Stark), Jacob Anderson (Grey Worm), Conleth Hill (Lord Varys), Alfie Allen (Theon Greyjoy) and Gwendoline Christie (Brienne of Tarth).
The crowd melted as Alfie Allen walked to his seat on the panel with a puppy. There was an almost flirtatious banter between Kristian and Gwendoline during the Q & A session. Almost seemed like the fans would like to see a real life romance between Kristian and Gwendoline away from the show.
The trailers were no less than execeptional. Stay tuned for more!