Just twelve years apart and the youngest of nine, Ginny Hilfiger, sister of global fashion icon, Tommy Hilfiger describes her brother as "the best friend and brother a person could have."
For 18-years, Ginny has worked alongside her oldest brother, helping run, grow, and transform Tommy Hilfiger Corporation into a consumer-oriented, relevant brand. Now, she serves as the co-founder to The Messi Store, alongside her business and lifetime partner, Maximilian Odeja, as well as the Creative Director for the brand's apparel line, which launched in September 2019.
In an interview with True Hollywood Talk, Ginny reflected on both her personal and business relationship with her older brother, which only grew stronger after the passing of their father.
"My dad died years ago, so Tom has been the best brother and the patriarch of our family for many years now," she told True Hollywood Talk. "He's like a best friend and a brother, and now he's moved full-time to Florida, so I've gotten to see him more now than I ever did living in New York."
True Hollywood Talk: If you feel comfortable discussing your dad's passing—how did your dad's passing affect the family, to the point where Tom did step up into a paternal role for you and your siblings?
Ginny Hilfiger: My father was a very hard worker, when he passed away all of the children were adults so we were able to take the lessons that he taught us like working hard and finding a passion for your work, and use them to achieve success.
THT: As the youngest of your nine siblings, how would you describe your upbringing and ability to connect with your siblings over the years (even as you grew closer with Tommy)?
GH: Although we had a big family, we are all very close and supportive of one another. Because my siblings had many different interests and professions, I was able to have different experiences from music, to sports, and of course, fashion.
THT: As a household name, were you and your siblings ever advised or instructed on how to carry on in your individual capacities, while understanding that everything you did was a reflection upon the family name?
GH: One thing that our parents taught us all was that your reputation, how you treat others and how you behave is more important than anything. That's why Tommy is such a great guy and we are all good people because our parents were so honest, kind and giving. We did not want to give our family a bad reputation, of course, but it was more that we were raised to be kind.
THT: How would you describe the evolution of today's fashion industry over the past five (5) years? How did COVID-19 change that (for good or bad)?
GH: Over the past 5 years, the style of dressing has become much more casual than ever before. You can mix ready-to-wear with loungewear or sportswear. Today's uniform has changed across the board. Especially when COVID-19 hit, it has impacted the casual dressing even more. Since COVID-19, fashion has become more comfortable and has become an important part of even high end designer's collections.
One of the most exciting parts of designing The Messi Brand is that it is the perfect platform for mixing casual and premium clothing with a sporty edge.
Summer 2021 and The Messi Store
Comprising 70% men and 30% women, The Messi Store sees a unique demographic of customers, ranging from 18 to 34. "We also have people that buy the collection who are well into their sixties," Hilfiger says. "And then we have some younger than 18 as well, but the real heart of the business right now has been 18 to 34, which is really where we want to be."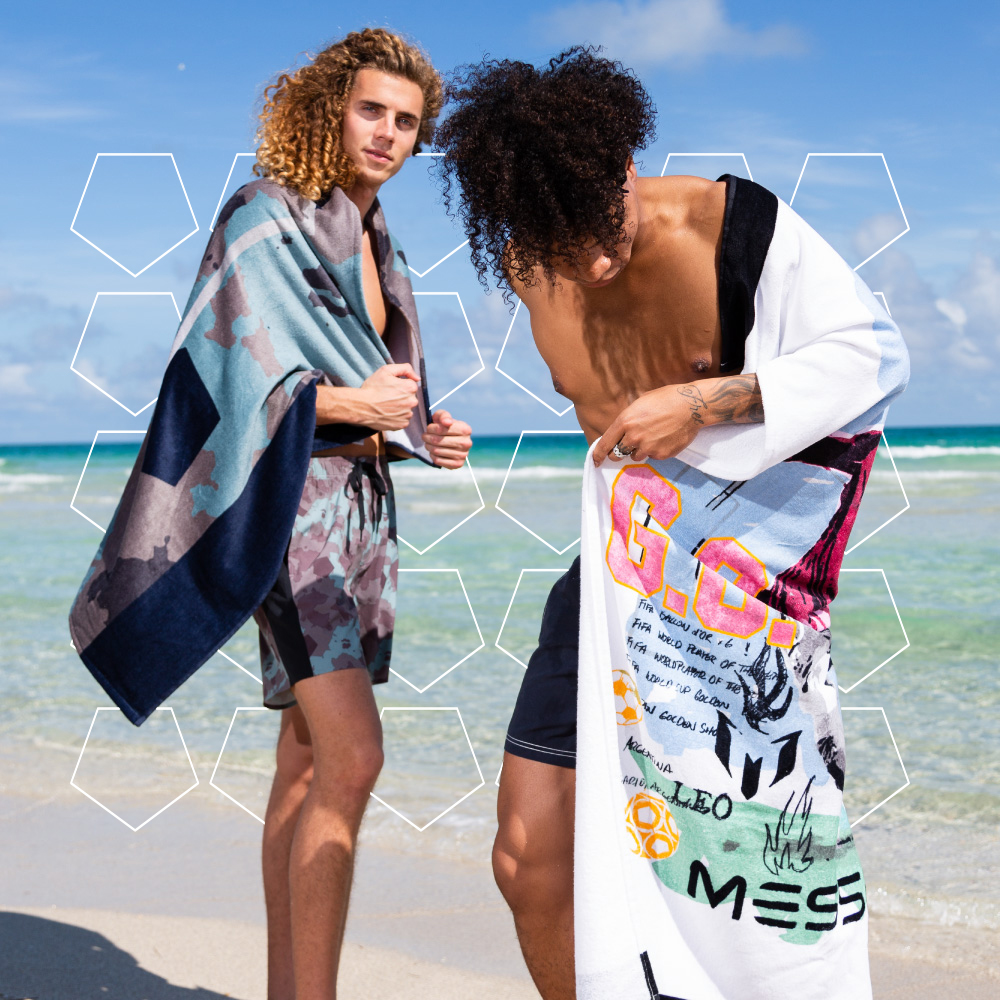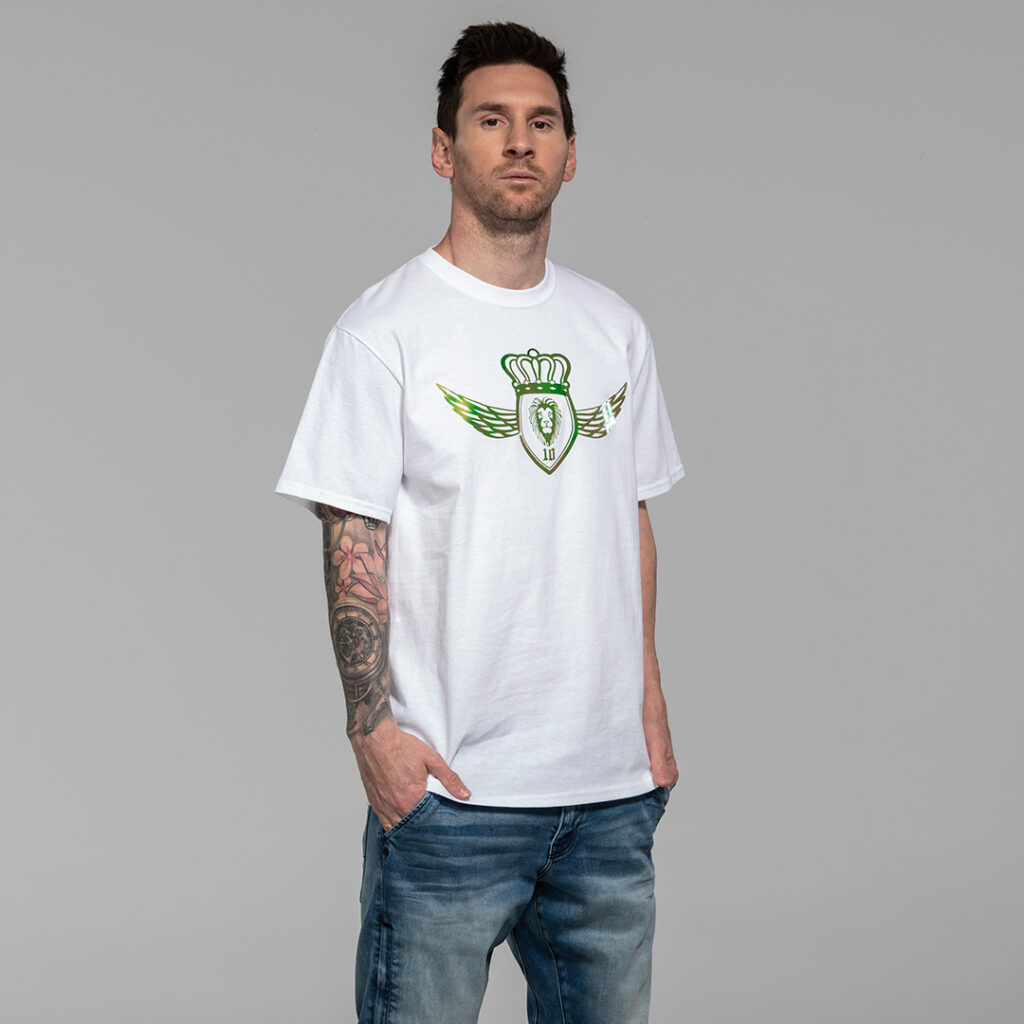 The Messi Store, which initially launched with a premium line of hoodies, zip jackets, and puffer jackets, is now adding denim and accessories to its inventory.
"I've been working with this denim factory and we have denim that is pretty much sustainable, in that they don't reuse water and instead recycle their water, using solar power. They're really cool guys set up in Hong Kong. One of the guys that runs the place is Dutch, while the other guy is from the United States, who I work closely with. So, we're excited about that."
With the company's latest summer product line, broadening the collection is the major focus, including swimwear, towels, and the latest swag today's Millennials and Gen-Z'ers can expect from a generationally relevant company such as Tommy Hilfiger.