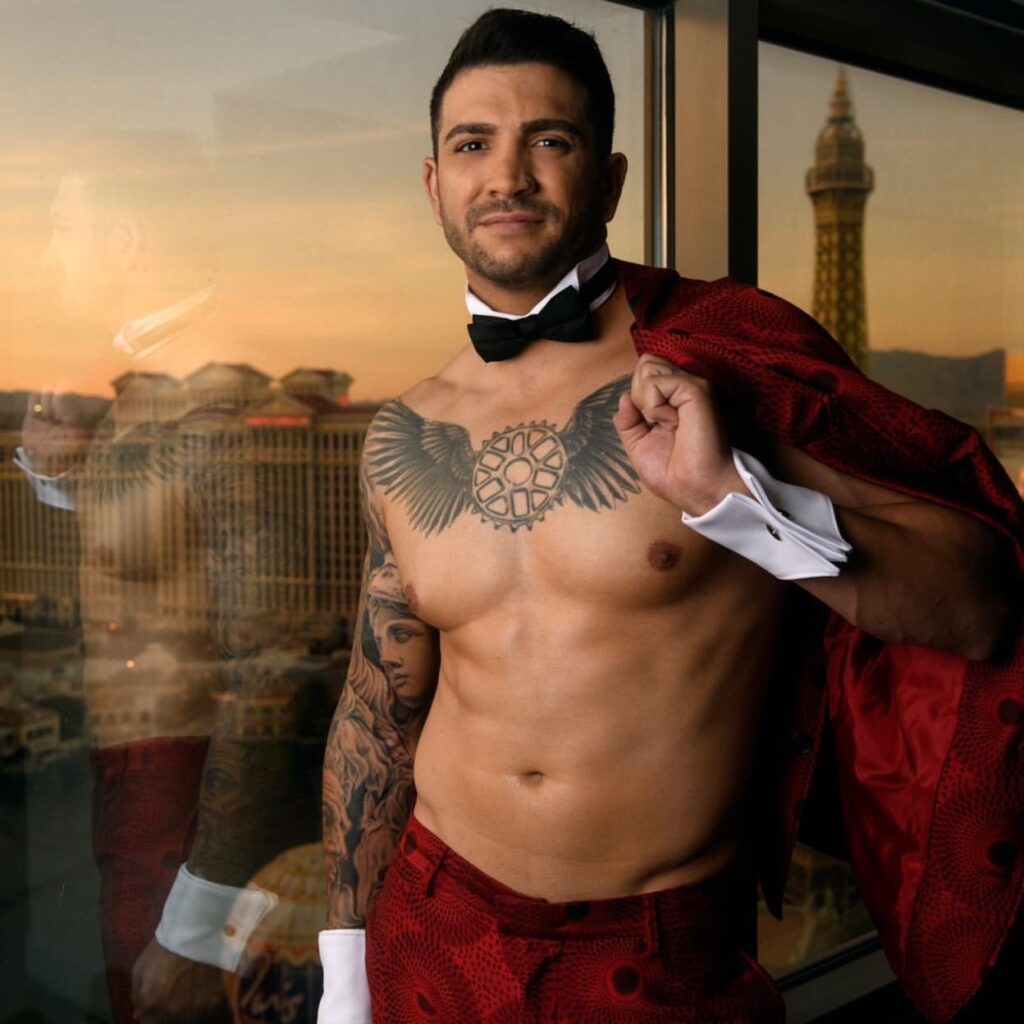 Zachary "Zack" Scirone of Chippendales chatted with True Hollywood Talk's Markos Papadatos about his recent "America's Got Talent: Extreme" win and being a performer in the digital age.
Walt Disney once said: "All our dreams can come true, if we have the courage to pursue them." Zachary, 28, is living proof of this wise quotation by the cartoon legend.
Chippendales
"I love Chippendales," he exclaimed. "I have been with them just over three years. It has been an absolute pleasure. I have been able to build my platform, make a lot of friends and build my experiences. It has been quite a journey actually. I started out as a Chippendales touring member where I got to travel the United States and the world. That was one of the coolest gigs that I was a part of."
'AGT: Extreme'
He opened up about his 2022 "America's Got Talent: Extreme" win. "That was one of those big, surreal moments of my life," he admitted. "Seeing it live on TV was pretty crazy. It was my first time being on that big of a screen so that was pretty cool."
Simply put, Scirone is a bonafide badass. He is a former BMX rider that has performed some high-adrenaline, death-defying acts on the track. He has performed in extreme BMX shows all over the country.
The digital age
On being a performer and BMX rider in the digital age, at a time when social media and technology are so prevalent, he said, "It's a little bit different. Interaction does not go hand in hand so much. Having somebody in front of you is pretty nice, and the digital age is so much more different. Keeping people entertained via a camera is difficult to do, I don't know how streamers do it. It's a whole new feat."
"In the BMX side of things, with Instagram and social media, it is so much easier to get recognized. Expanding your social media presence is one of the most important things in this day and age, especially if you want to be a public figure or in any business. Honestly, Instagram and TikTok have been a huge blessing for me, since they allow me to get my name out more, and that's really cool," he added.
For young and aspiring performers and BMX riders, he said, "For performers in general, if you have a dream, then stick to it. I would set a plan and just follow whatever comes into my path. Take any opportunity you have because you never know where that opportunity will lead. When I was 14, I did my first stunt show, and from then, it just spiraled into bigger and better things. Today, I am performing live at the Rio in Las Vegas and that's a pretty unique thing for me."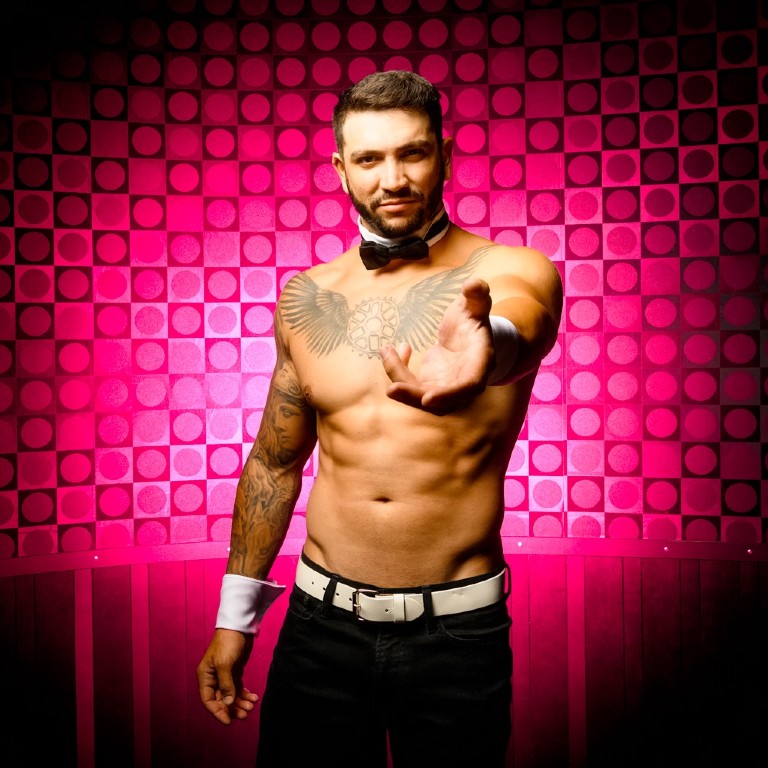 Vinny Guadagnino as special guest host
Vinny Guadagnino is serving as the special celebrity guest host of Chippendales as part of his third residency with the revue. This event coincides with the 20th anniversary of Chippendales at the Rio All-Suite Hotel & Casino in Las Vegas.
Guadagnino's limited engagement with Chippendales runs from Friday, March 11 through Sunday, April 10 (Friday through Sunday performances).
On working with Guadagnino, Scirone said, "Vinny is a pretty interesting dude. He is actually a little bit quieter than I thought he would be. Overall, he is opening up a lot more, and he is very fun and he is pretty cool."
Working with Adam Barabas
Scirone also had great words about fellow Las Vegas performer and entertainer Adam Barabas. "Adam is a character," he said with a sweet laugh. "Adam is so outgoing, and he is one of my greatest friends. He is probably one of the most humble and caring people I've ever met. He is so well-liked all over the world. I love him to death, Adam is a sweetheart."
On the title of the current chapter of his life, Scirone said, "The Beginning of a Successful Journey."
Regarding his career-defining moments, he listed his Chippendales experience as a major turning point in his life. "Chippendales helped me expand my social media and marketing quite a bit," he said.
Scirone defined the word success as "being able to change somebody's life for the better." "If you make an impact, even on one person's life, and change them around into a more positive person, then that is actually the biggest success. I don't believe in the money, the fame, or anything like that," he explained.
For his dedicated fans and supporters, Scirone concluded, "For my friends and fans from the beginning, 'thank you.' They have been the most influential people and they keep pushing me sometimes when I feel the most defeated. If it weren't for them, I wouldn't be where I am today. I am very blessed for them."
To learn more about Zachary Scirone, follow him on Instagram.
For more information on Chippendales and their upcoming live shows, check out their official website.