For 3X-Grammy Nominated Musician, and Billboard Charting Recording Artist James Worthy, unique is an understatement. Beyond an artist's vocals, comes their immersion in the industry, right? Who did they grow up listening to? Who did they come across throughout the rise of his/her/their musical career? These are all things to consider beyond an artist's newest track or drop.
Worthy certainly has a background worth boasting about, given the numerous musical icons he's come across and worked with such as Justin Bieber, 6LACK, Truth Hurts, Bobby Brown, Whitney Houston, Fetty Wap, PM Dawn, J. Holiday, Drag-On, Kurupt, Frankie Beverly, Robin S., among countless others. 
But what really solidified his desire to immerse himself in the music industry, is when he and his father met the late music icon, Michael Jackson. And before you go off on a rant about who Jackson was or wasn't, given the public controversies that arose up and until his passing, Jackson was still a music legend, and you're foolish to think otherwise.
Years back, Worthy and his father attended an event at Webster Hall in New York City, where he was able to meet Jackson. "It was a very eye opening, amazing experience to say the least," Worthy told True Hollywood Talk.
Hailing from New York City, Worthy has always been surrounded by music, musicians, and the arts, which he describes from a young age, having more or less "groomed his interest to be in the entertainment industry."
"Most people don't know that I actually started off as a songwriter, which I turned into music production, not too long after," he shared. "Once I got better and better, I started creating full songs to submit to different artists, and the journey began."
As an R&B artist, Worthy believes that the genre as a whole today, is still very much full of ingenuity and creativity. "It's always been the genre that brought out the most emotion in me. Melody, arrangements, harmonies, and tones are what drew me in the most. I actually think music today is quite creative and interesting, with the sense of genre-bending going on. Not all of it is quality music, but I do respect the aspect of opening the envelopes of what music can sound like in different ways. I do it myself quite often."
Worthy just released his first official single, "In The Dark," which is a teaser from his new highly-anticipated debut studio album, "Once A Fairytale," due for release this summer. The track has already debuted at #34 on the R&B/Soul iTunes Charts.
"With this single, it displays a story about spicing up the sexual nature of two people, or a couple who normally would do the same things over and over," he explains. "In this scenario, I'm describing the next encounter to be in 'complete darkness', focusing on their energies, vibes, and souls connecting while dancing in the atmosphere. I have to give a big shout out to Ronell Sessoms and James 'JG' Gilmore for assisting me on this song. These are two great rising songwriters and musicians in the industry!"
The only challenge Worthy faced in putting this song together, he says, was "figuring out how to sequence the song in the album rotation for the theme to stay consistent; I believe we have accomplished that goal."
The album, due out for release later this summer, is a story in itself, the R&B artist tells us. "Each song shows a different real-life scenario, which compiles the album into one entire storyline. [This new single] is just one story that a man or female can relate to in their relationships, with the sound of the track playing a part too, due to the darkness in the production. This, you will find, will correlate to the mood of the album. I'm excited for the world to hear it!"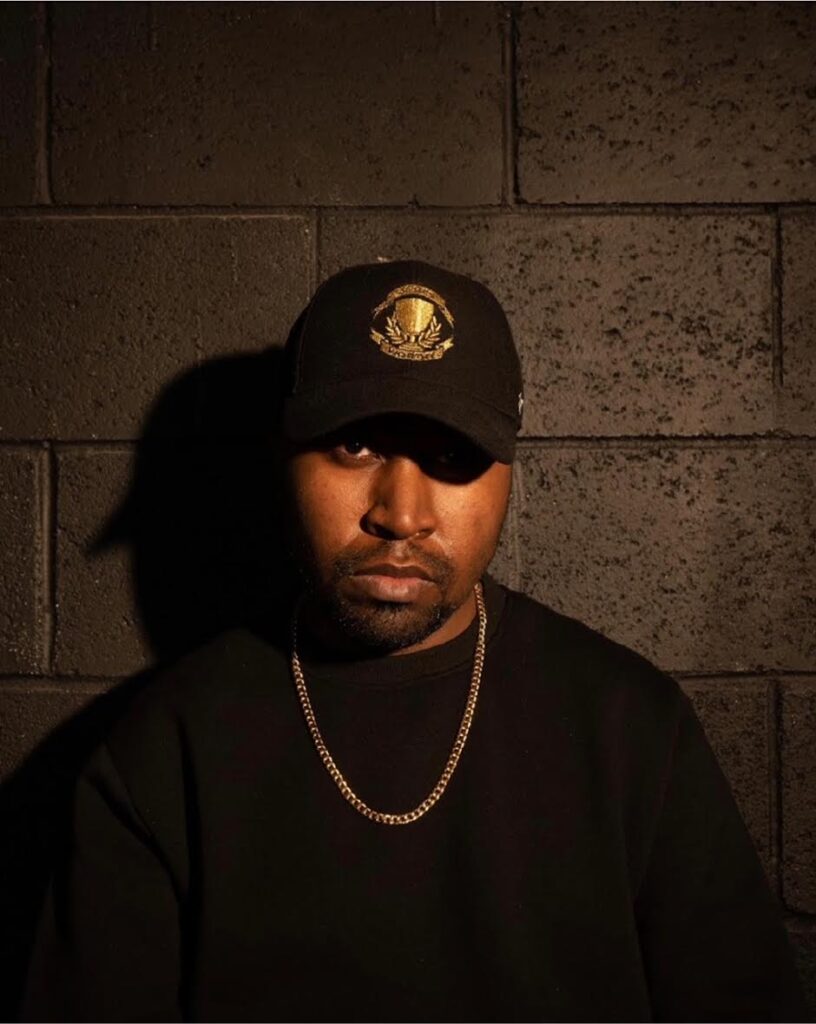 Turning to this 'darkness', we were curious about what Worthy has learned throughout the COVID-19 pandemic, a time of unrest for many, including artists like Worthy who are used to being in front of audiences:
"I've learned a number of things about myself during this quarantine, particularly addressing my own patience levels. As a creative, we are so used to being 'on the go', that staying stagnant isn't the easiest thing to do. I also took time to figure out the best parts of me as a person, learning to reevaluate how to treat others around me in the process. This has honestly been an extremely valuable time for me."
Looking towards the future, Worthy confessed that if he could collaborate with any artist(s), it would be The Weeknd, Miguel, Frank Ocean, and SIA. "In my head, the songs would sound melodic, dark, but colorful in their respective messages. I think we all provide something special in our music that once we are in creative spaces together we could make something magical."
Thanks to newer social media platforms like TikTok, creativity never ends. But not every artist has the time nor capacity to sit and create content on a platform like TikTok. "To be honest, I don't use TikTok like most people," Worthy revealed. "I prefer to focus on my primary audiences through traditional platforms, however, I do anticipate being on TikTok more this year, due to the demand from my fans. I do feel social media is a very useful tool in today's time, for the simple fact of providing worldwide accessibility in a short period of time. It has done me quite well."
You can listen to Worthy's new single, "In The Dark" on Spotify and Apple Music.