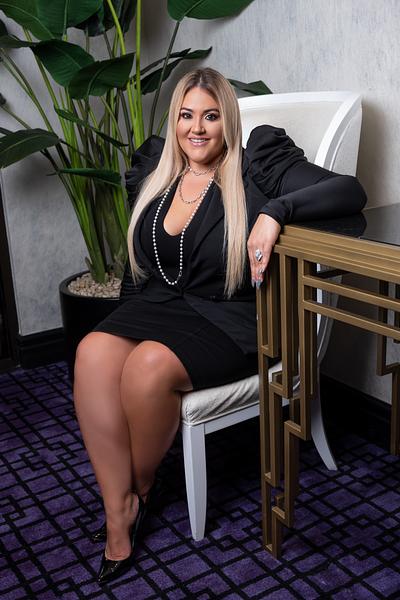 Have you ever looked at yourself in the mirror and said, "I could be more?" Sometimes we don't like the reflection staring back at us, but we're so busy and so stuck in our traditional routes that we never make any real changes. If you've been stuck for too long, blaming yourself or feeling that you're not where you should be, maybe you should get a life coach.
A life coach can help you achieve personal development or business success. They can guide you through critical matters like finance, business, e.t.c. Walking with one can increase your human potential and help you reach heights you never thought possible. 
We know that finding the right coach may seem like looking for a needle in a haystack. We've featured the professional mentor, life coach, and speaker Jennifer Hernandez. Read on to discover how her passion, power, and positivity are transforming the world's minds one person at a time.
About Jennifer Hernandez
Jennifer Hernandez is a professional life coach, mentor, and speaker who is out to transform the minds of the world one person at a time. Homeless at 17 to a teenage mom at 20, Jennifer had a lot stacked against her. However, she never allowed her situation to define her destination. 
Jennifer worked her way to the top, beginning from an operator at a switchboard to finance manager. Today, she is a top-performing mortgage loan officer, mentor, speaker, and author.. Jennifer directly connects with at-risk youths and adolescents as she uses her motto, "No one can stop you but you." In her determination narrative, Jennifer believes that the following are key determinants. 
Transform your mind
Jennifer has become a keynote speaker and mentor in real estate, finance, personal development & business. She's been featured in Morning Star and La Style magazine. She continues to inspire people in her conferences to overcome a limiting mindset and believe that they have the power to change their narrative. Jennifer is a game changer to her clients as she understands the limiting beliefs that can crop up when a person's on a path to accomplishment.
Jennifer imparts practical tools that help clients shift from a fixed mindset to a growth mindset. Her talks have a way of boosting confidence and motivating people to step out of their comfort zones.
Currently, Jennifer is working towards releasing her upcoming book. She plans to continue on her mission to transform the minds of the world one person at a time. Her values are authenticity, integrity, and empowerment.
Heal First
Healing is another key pillar of determination. Healing brings competency, wisdom, compassion, and self-cultivation. 
These aspects are what give one firmness of purpose. They also give a positive emotional feeling to someone making them persevere towards a challenging goal despite impediments. Determination usually occurs before goal attainment and motivates behavior that will help achieve one's goal.
Persistence
Persistence is a vital trait in developing determination. Without persistence, your ability to grow and develop as a person will be severely restricted, and it will also be the amount of wealth, success, and happiness you can achieve. What you achieve will give you the strength to want to achieve more. 
Conclusion
A life coach can be what you need to get to the next level of your determination. Working with the right one will help you unlock your potential and develop a growth mindset. As the saying goes, if you want to go fast, go alone. If you want to go further, go together.
You can check her out at:
https://www.loandepot.com/loan-officers/jehernandez
https://www.jenniferbragliahernandez.com/