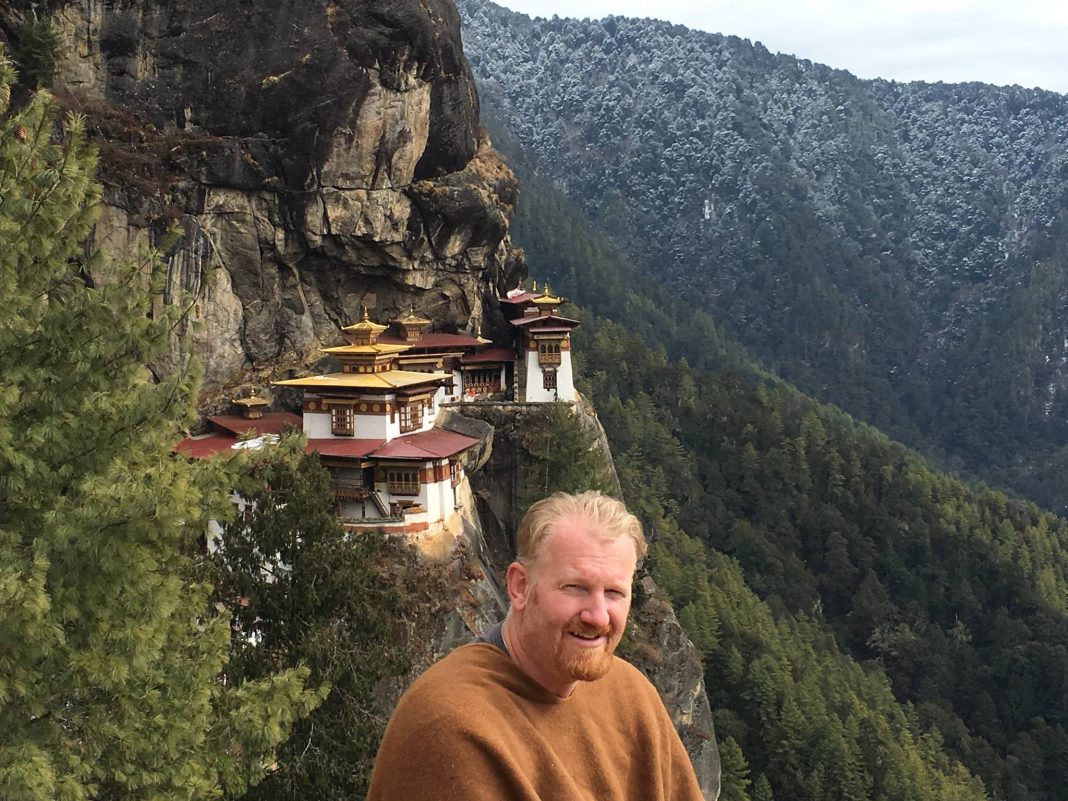 Have you ever known that travelling is one of the best ways of releasing stress, anxiety, and depression? That's right! When some people think traveling for work as a chore, Joel thinks about how that trip will get him closer to exploring new destinations with adventures.  Besides, having a traveling mindset that ensures that your physical and mental health remains fit throughout. Travelling is the best medicine and a great way to change your perspective and see life in someone else's shoes. Joel Oleson developed his travel culture for over a whole decade of traveling for speaking events all over the world. While working at Microsoft in the marketing and technology departments, Joel saw every trip not only as an opportunity to sharpen his technology expertise but also cultivating his passion for exploring culture, language, history, and archeology. 
The Microsoft guru was passionate about knowledge sharing. Not only was he visiting hundreds of different countries, but sharing his passion and knowledge of technology.  From his contributions of mentoring, community building and public speaking he became a Microsoft MVP. He also got an award as a Microsoft Regional Director a top global Microsoft technology influencer. His passion for inspiring people while working at Microsoft was indeed preparing him for a 'dream come true' in the travelling industry. 
Life At Microsoft
But how did Joel's successful journey start? During the launch of the famous Microsoft's first portal and collaborations solutions, Joel played a very significant role. He was hired to be the first admin responsibility for the Microsoft IT internal deployment of SharePoint known as  Tahoe and Office Web Server at the time. Later on, Joel served as an Architect for the first version of SharePoint Online. Later he would take his technology domain and expertise with him to the marketing team and became the voice of the product to IT professionals as the Senior Technical Product Manager. 
Visiting communities from country to country, he wanted to help local community leaders achieve more—his whiteboard sessions with architects and consultants aimed at making companies grow and achieve their goals. 
Connecting With The Global Community
Joel wanted to communicate and connect with the global community. In his endeavours to educate and provide outreach to the international community, Joel visited over 170/193 UN countries. His target is to finish the UN list in the next few years. Travelling and mentoring, helping people to see and achieve their full potential have since become his thing.  If he can help people see a vision, connect with others who were in their shoes, they then see how they can accomplish it. The rest is history. He has that storytelling gene engraved in his DNA that makes him a perfect choice for his international travel conferences and events. 
Joel has spoken in over 100 countries. His incredible storytelling characters have made him get featured on both technology and other podcasts. He is a frequent keynote speaker and a well connected social media influencer. Through his popular site- Travelingepic.com– he continues to influence and join the globe through his travelling content. Joel is today among the top 50 global technology influencers and top 500 most traveled people.  With only 3 countries outside of a chunk of Africa Joel is looking forward to the stepping stone of visiting every UN country of which more people have been to space than have accomplished.  
Turning Corporate Travel To The Adventures Of A Lifetime
Today, Joel lives in Oceanside, Calif- a paradise to be precise. He loves travelling a lot and having an adventure. His travel channel videos have over 7 million views, which feature him in Antarctica with a baby penguin on his chest, gouging his eyes, or dancing with primitive tribes in Papua New Guinea or tribal areas of Omo valley Ethiopia. Many of his travel videos have been featured on Discovery, Travel Channel, NBC, and Daily Mail. 
Joel really enjoys tribal cultures. He seeks to share secrets that tribal cultures hold to our future. Besides his travelling site, he also owns a technical blog, and you can always interact with him through twitter for more travel adventures on a personal level. 
How Having Winning Spirit Is Skyrocketing Oleson's Ambitions
Joel continues to speak at many technologies and travel events. His interests are taking his passions to another level. He is ready to leverage and partner on his travel adventures. Also, he is focused on finding the right partnerships to  become the #1 authority in the travelling industry through company awareness and recognition. His winning spirit is what continues to make him thrive.
This influencer is hardworking, persistent, and consistent in all he does. He never gets tired of attaining new goals as well as new dreams. 
"You Can Make It"
Joel is a great inspiration to many young millennials and entrepreneurs. Through his success, startups can now have the trust that their future is bright. Joel's achievements began as a dream that has been fanned by courage and bravery. Therefore, the message to all people is that "there is nothing you cannot attain under the sun." If we all set our feet out of our comfort zone and work smart towards attaining our dreams, we will surely achieve them. 
Learn and follow Joel Oleson's steps, and you will attain the success you require. Why? Because every dream is valid. Get the vision, then prepare, plan, and persist. All things are possible!