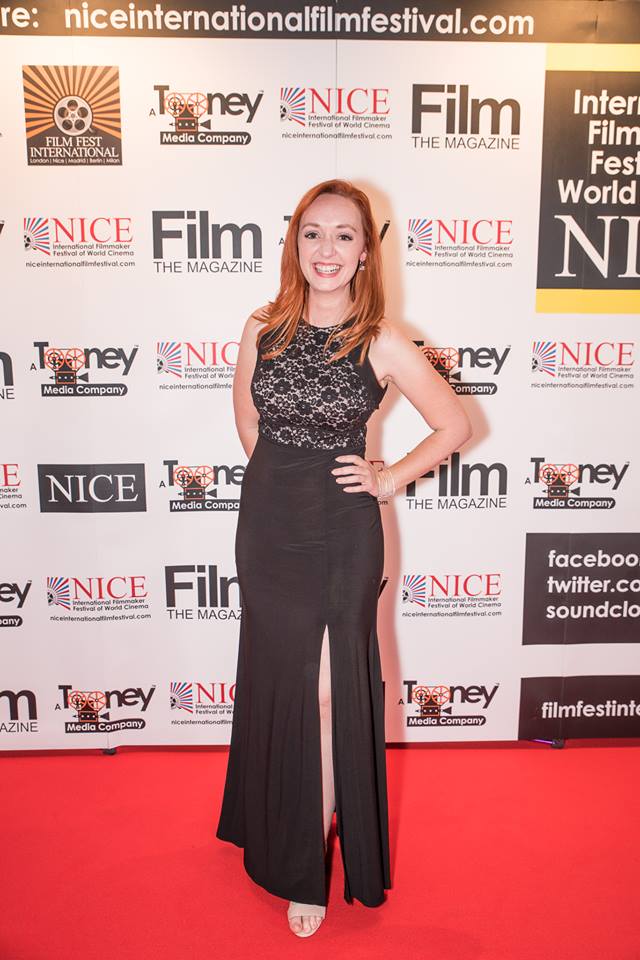 Josie Kaye just returned from the Nice International Filmmaker Festival of World Cinema with a win for Best Unproduced Script. "Making Olivia" is mock-u-mentary featuring an out-of-touch, egocentric fashion icon that pokes fun at how far-removed our elite icons can be – especially in the world of fashion and beauty. While it's a hilarious running commentary on the values and types of role models we've come to esteem in society, it's genius is in more than its comedy.
Josie is doing some innovative things to engage audiences. And with the new ways that media and entertainment are being consumed, she needs to be. Sixty-seven percent of consumers aged 13-24 say that YouTube is a must-have service, compared to only thirty-six percent who can't live without the television. In fact, younger viewers today watch 2.5 times more videos on YouTube than they do on TV.
The first law of any business, whether they deal in entertainment, health and wellness, or time management software, is being where their customers are. And at just 30 years old, Josie is an uproarious, up-and-coming comedian and one smart savvy business woman to boot.
She's using a multi-platform approach, which is a relatively new trend we're seeing in entertainment. According to a recent survey by PwC, Entertainment and Media (E&M) companies need to deliver content where their target user wants it, as well as different versions that easily flow across multiple platforms.
Josie is taking Olivia from the YouTube screen to other social media platforms, and engaging with the real world as the character. And her engagement strategies are working. She now has more than 2.1 million views and counting on her YouTube show, Dr. Josie K.
Capitalizing on a new brand of humor
Millennials are increasingly favoring a new brand of humor, different from the generations before them. Growing up with culture-changing technology and globalization; social media and entertainment consumption patterns have had a huge influential effect on what young people find funny.
While conventional humor and the occasional slapstick still have a place among today's audience, newer brands of humor are gaining popularity. This includes a tendency to drift toward the absurd, relatability, and self-deprecation. For so many young people opposed to the new administration and seemingly backward strides being taken by it, humor has become a way to deal with their emotions.
"It's a good time for people to laugh at an idiot that's in power," says Josie. When it comes to the fashionista series, Olivia Von Klimpf, she comments "[Olivia] has fallen from being rich and powerful. She's on the bottom trying to make her way back." Further capitalizing on the cosmic comeback catapult attempts from so many fashion and entertainment washouts gone before her.
"These out of touch pundits that we see in the spotlight don't seem to understand who normal people are – they can't relate. That's what Olivia represents." In part 2 of the 29-part mini series documentary, the flailing fashionista talks about her life, sharing that "when you have as much as what I'm doing and the life that I have, there's only so much you can give and take; if you're not willing to give when I want to take, well it's not going to work out."
A chance to laugh at society – and ourselves
As a society and generation, we're more informed about world problems than ever before. We know about the threat of climate change, we're saddened by the eternal conflict zones and world poverty we see in the media. And we're often bemused or disgusted by the reactions of the world leaders.
Millennials increasingly flock toward the kind of humor that ridicules the establishment, and the types of people we've come to see as icons. It says a lot about the society when the life of a reality TV star like Kim Kardashian is more important than the achievements of a nobel peace prize winner or advances in the treatment of cancer.
That's just one of the ingredients that makes the Olivia Von Klimpf series so popular. Not only does it give us an opportunity to laugh at society and its ridiculous role models, but also at ourselves, while packing a powerful message behind it. Says Josie, "Olivia is something different – she's intriguing because she mocks the fashion world in a way that makes us think about what we value."
Tastes and consumption habits are changing. The Millennial target is placing importance on intelligent wit with underlying messages that offers much more than your traditional sitcom. They often consume this media from their smartphones, in short, bite-sized video clips, rather than sitting down to an hour-long weekly episode on Sony.
Spinning off on the Netflix model, this type of content is certainly proving popular. Distributors and production companies increasingly appreciate an established YouTube audience prior to syndicating or developing content.
So, what's next for Olivia von Klimpf? "We're focused on a feature film," hints Josie.
One thing's for sure: the industry is evolving in both content and the path to success and young filmmakers like Josie Kaye are leading the way.