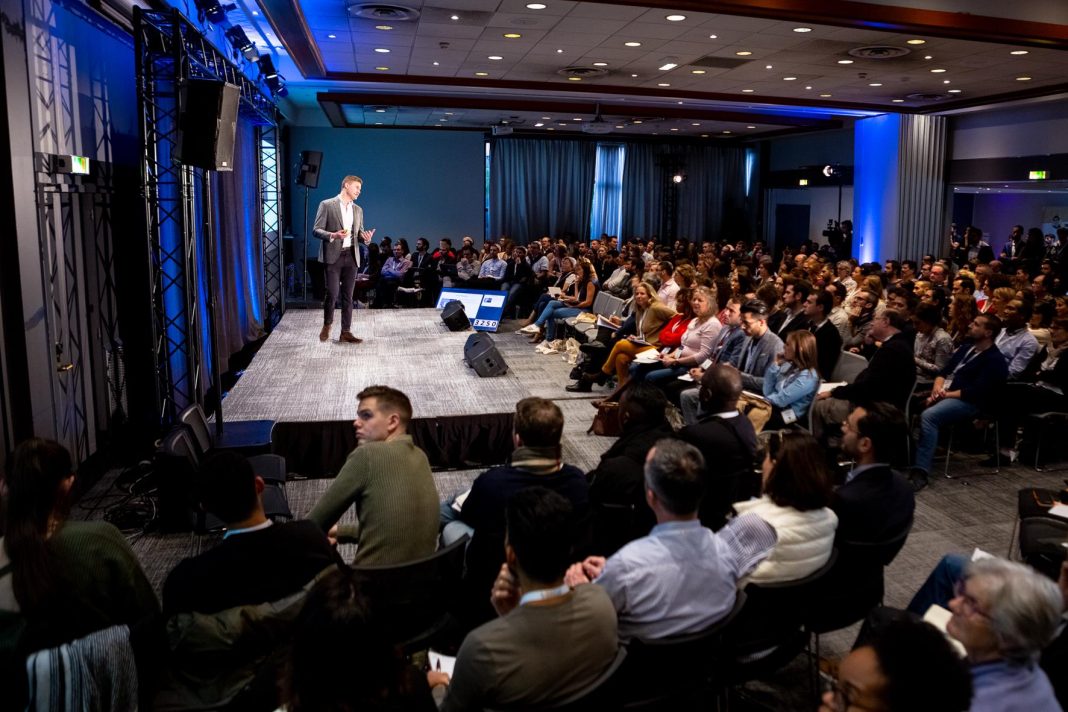 Social media services offer an excellent opportunity for small and big companies to reach an expanding and targeted audience. These services have a positive impact on revenue growth in organizations. Many organizations have embraced the strategy of selling social media services and have seen the benefits.
Leo Olsen Guillot started a social media agency at nineteen years and became a millionaire at twenty years with the same company. Today he does social media consulting for companies and is the founder of the Olsen Company. Leo started his marketing agency mainly through retainers, managing feeds like ads, and building a sales funnel. He also did a course to help businesses scale up faster, selling it at a low price. His strategy helped many small entrepreneurs that wanted to scale their businesses. Leo later sold his brand Mastermind.com to Clickfunnels, and today he does social media consulting for companies.
Here are the five tips by Leo Olsen Guillot to entrepreneurs on how to sell social media services.
1. Target Market
Social media has more than three billion people worldwide, making it the best place to target your customers. It enables you to get connected with your customers and increase brand awareness.
The first thing you need as an entrepreneur to sell social media services is to identify your target market. You can identify the target market by analyzing your product or service and checking out the competition. Also, you can choose specific demographics to target, as well as the strategies to use. After identifying your target market, conduct market research and projections. Guillot's success is attributed to his knowledge and experience in targeting the correct market.
2. Good Planning
Your company needs a good plan for it to achieve social media services successfully. The purpose of proper planning is to achieve organizational goals and minimize the performance cost. You can establish your objectives and choose the appropriate investment plan in your business.
Proper planning enables a business to minimize uncertainties, facilitate coordination and management, as well as to achieve economies. Moreover, an adequate plan provides your business with a competitive edge and improves employee's morale. It is out of proper planning that Leo enjoys a profit margin of around 40-50%. 
3. Don't Be Afraid To Question
Leo Olsen Guillot can mentor you on how to sell social media services like a pro. He teaches new strategies that can help you scale fast on the ladder of success. He achieves this goal through the courses he offers in the digital space. 
Fear is an enemy of success. Therefore, if you need information that can help you to succeed, it would help if you boldly asked for direction. Besides, you can build partnerships with other businesses and learn the procedure and solutions to your problems. Moreover, when you get advice, you will have a different perspective and new vital skills to run your business.
4. Sell High Ticket Sales
Leo Olsen Guillot sells social media services. These sales have contributed to his revenue of $50,000 to $100,000 per month at a more significant percentage. Selling top tickets helps you strengthen your brand and makes you appear more prominent. Having high ticket customers is the best thing because they have fewer complaints and are willing to pay for the information they may require. 
Therefore, learn how to sell high ticket sales with ease. Being a business person, you should learn to speak the language of affluence that will increase your confidence in selling high ticket sales. Another thing you can do is to immerse yourself in a luxury environment. You can do this by surrounding yourself with wealth triggers at your home or place of work, which will make you feel part of that lifestyle and make you comfortable.
5. Use Your Personal Brand
The advantage of personal branding is that you are known as an expert in your field, and a good example is Leo Olsen Guillot, who is an expert in the media field. Personal branding makes people trust you more and differentiates you from the competition.
Therefore, branding yourself creates a lasting impression on your clients and stimulates a unique experience. You can use a good Facebook profile to brand yourself, where you expose yourself to potential customers. Facebook has many users and is one of the largest social media platforms in the world. Besides, you can also use Instagram and Youtube channels where you can target your customers and competitors. 
You can become a successful entrepreneur and generate more revenue in your company when you try the above tips by Leo Olsen Guillot.