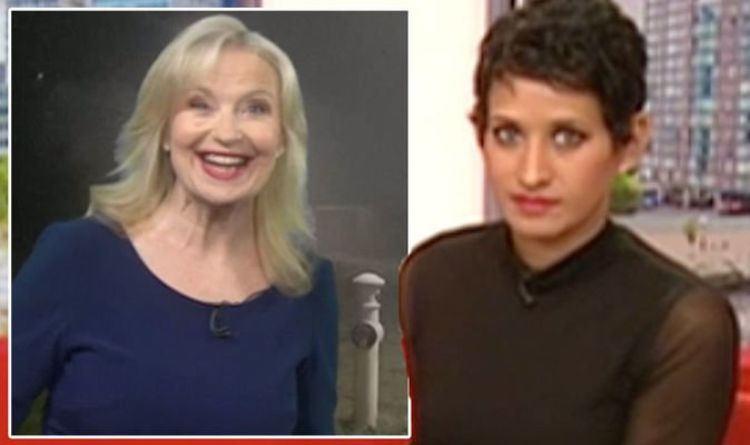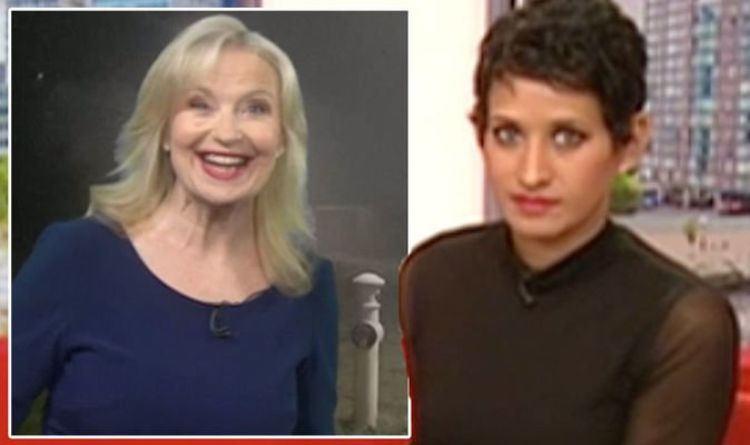 Thursday morning saw Naga Munchetty and Charlie Stayt take on BBC Breakfast presenting duties from Dan Walker and Louise Minchin for the first time this week. And there was plenty on the agenda for the two to bring to BBC viewers, from the latest on the Washington DC protests to news on the UK's rising coronavirus rates. There was also the latest weather updates to be addressed, which today was left to Carol Kirkwood to share with viewers.
As frostier and icier conditions grip the nation, Carol was on hand to reveal which part of the UK would be most affected,
However, before cutting to Carol for an update this morning, Naga found herself on the receiving end of a rather awkward snub.
The moment came just moments after Charlie had spoken to a political correspondent about the new lockdown rules and an upcoming interview with Home Secretary Priti Patel.
"We're speaking to Priti Patel, the Home Secretary in a few moments," Charlie began.
READ MORE: Naga Munchetty warns co-star they will 'fall out' over controversy
Charlie continued: "The phrase that was used there 'much more forceful' as they look at how these rules are going to be enforced.
"We'll find out what that means from the Home Secretary, send in the questions let us know."
Naga then took aim at Carol as she moved attention towards the weather.
"It's 10 past seven is the time," Naga began. "If you want a bit of a cold shoulder, a bit of a chill in the air – let's go to Carol."
However, refusing to be drawn into a back and forth with Naga following the swipe, Carol promptly shut it down.
"Good morning, Naga," Carol replied. "Good morning, everybody – we'll swiftly move on."
Naga saw the funny side to Carol's reaction as she could be heard laughing from the studio as Carol got to work on the weather.
MORE TO FOLLOW…
Published at Thu, 07 Jan 2021 07:41:00 +0000
Naga Munchetty snubbed by Carol Kirkwood after awkward 'cold shoulder' jibe: 'Moving on'