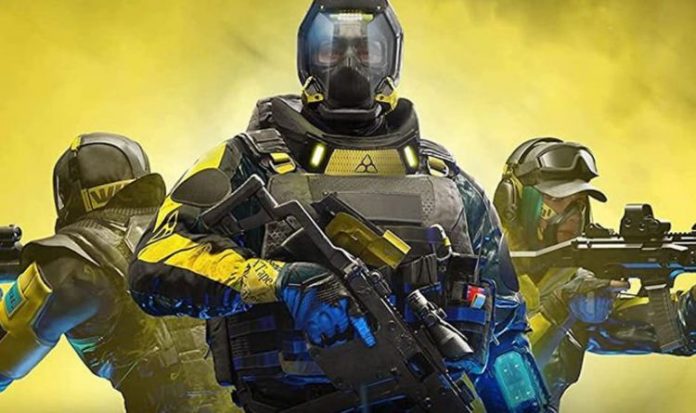 Rainbow Six Extraction iks one of the biggest games launching in 2022. And, if you're an Xbox Game Pass subscriber, you'll be able to play this high profile Series X, Series S, PC and Xbox One game without paying a single extra penny. That's because Rainbow Six Extraction will be available to play on Xbox Game Pass on Day One, being added to the XGP libary when the game releases on January 20 2022.
The surprise news was revealed as it was also announced that Ubisoft Plus will be heading to Xbox in the future.
The surprise news means Microsoft are starting 2022 where they left off in 2021, with some deals struck that meant high-profile third-party releases debuted on Xbox Game Pass in 2021.
The biggest third-party games that were available on Xbox Game Pass in 2021 on Day One were MLB The Show 21, Outriders and Back 4 Blood.
These titles were all part of a jam-packed 12 months for Xbox Game Pass subscribers in which essential first-party games such as Halo Infinite, Forza Horizon 5, Psychonauts 2 and Microsoft Flight Simulator also landed on XGP.
Announcing the news Chris Early, Ubisoft's senior vice president of strategic partnerships and business development, said: "By making Rainbow Six Extraction available to Xbox Game Pass and PC Game Pass members on the day and date of its launch via Xbox Game Pass, we're demonstrating that we believe in the value and choice that game subscriptions offer to players.
"Rainbow Six Extraction for Xbox Game Pass and PC Game Pass members is just the beginning. Ultimately, we will offer the Ubisoft+ subscription service to Xbox owners so that they can enjoy the full extent of our Ubisoft+ game library, including new releases, on their consoles."
While Sarah Bond, corporate vice president for game creator experience and ecosystem at Xbox, added: "With Rainbow Six Extraction, Xbox Game Pass and PC Game Pass members are getting another blockbuster added to their library on the same day the title launches.
"And because Rainbow Six Siege will be on both Xbox Game Pass and PC Game Pass as well, the Rainbow Six community and fans of tactical shooters will have plenty to look forward to playing together, no matter where they play."
More to follow…
Published at Wed, 05 Jan 2022 17:27:00 +0000
Rainbow Six Extraction is launching on Xbox Game Pass on Day One this month