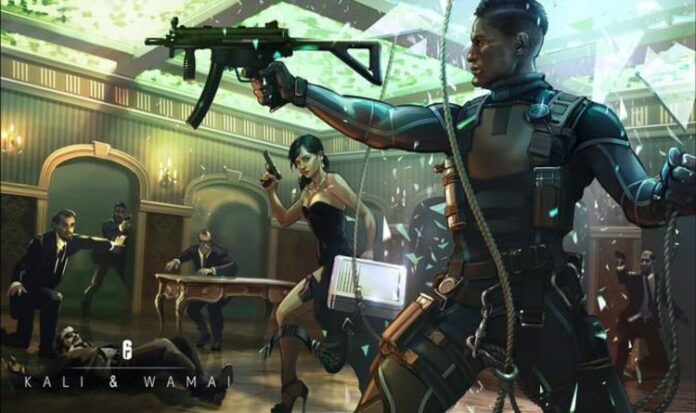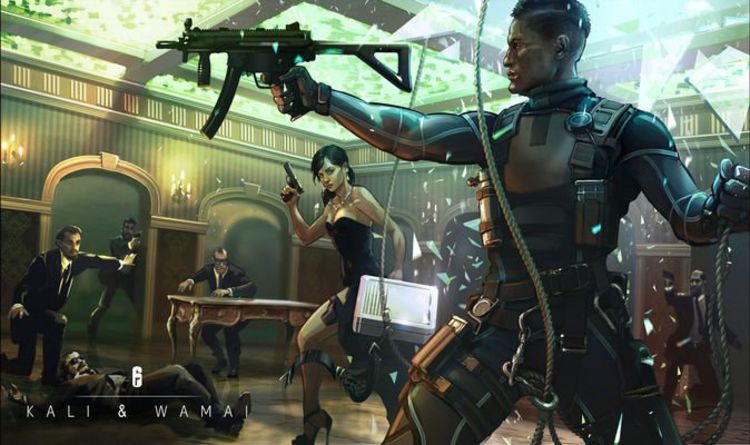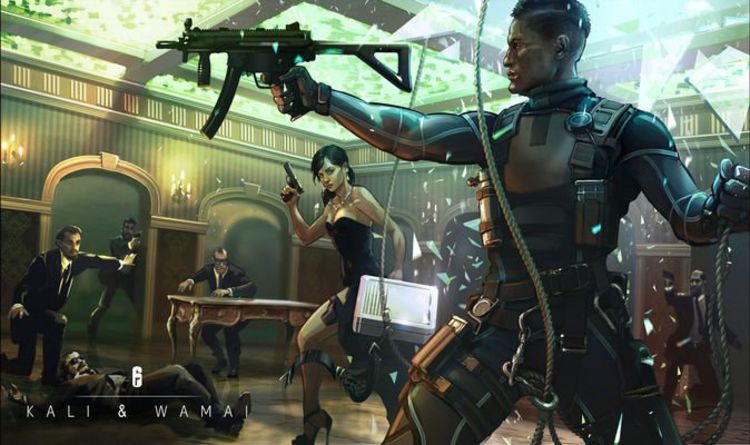 Rainbow Six Siege is going to be free to download and play for a short trial period starting on Thursday, June 17.
Ubisoft has big plans for R6 over the coming year, with a new spin-off game and crossplay being planned.
But for right now, the new North Star expansion, including its new operator Thunderbird, will be the main focus.
The new update offered more than just a new character to play as, with Ubisoft also reworking the Favela map and making it possible to use Nvidia DLSS features on PC.
For anyone who has never used it before, DLSS makes it possible to boost performance while running games at high specs.
And now Rainbow Six Siege players with GeForce RTX graphics cards and laptops can enable DLSS by heading over to the options screen and enabling it.
NVIDIA DLSS is supported in the Vulkan version of Rainbow Six Siege and boosts performance by up to 50% at 4K, enabling all GeForce RTX GPUs to game at 100+ FPS at 4K with every setting maxed out
And a better frame rate can only help you and your team as you take on the latest Rainbow Six Siege challenges.
So if you have the right PC, you can play Rainbow Six Siege for free this weekend and check out what changes DLSS makes.
IS RAINBOW SIX SIEGE FREE TO PLAY ON PS4 AND PC?
Ubisoft has announced that they are making Rainbow Six Siege free to play for a limited time this month.
Rainbow Six Siege will be a free download on consoles in the UK, starting at 8am BST on June 17, and will be available until the same time on June 21.
Meanwhile, PC gamers will have to wait until 5pm BST to start playing at no extra charge, with the free period ending at 8pm BST on June 21.
Those dates and times are as follows:
PC: June 17th 7PM CEST to June 21st 10PM CEST. Pre-load starts on June 15th 7PM CEST.
PS4 & PS5: June 17th 9AM CEST to June 21st 9AM CEST. PlayStation Plus Subscription is required. Pre-load starts on June 15th 8PM CEST.
Xbox: June 17th 9AM CEST to June 21st 9AM CEST. Xbox Live Gold subscription required. There will be no pre-load on Xbox consoles.
The best bit of news for gamers who are looking to try out Rainbow Six Siege this weekend is that all progress made during the free period will carry over if you decide to buy the full game.
It should also be noted that the free version of Rainbow Six Siege offers access to all of the maps and modes, giving you the full Siege experience over the Free Weekend.
This means you won't be limited to what you can and cannot do during the free period like other free trials.
Published at Wed, 16 Jun 2021 20:31:33 +0000
Rainbow Six Siege is free on PS4, PC and Xbox One starting this week